Italy: Second phase begins in Bergamo as roof of the first stand leaks
source: StadiumDB.com; author: michał
Powerful storm over Bergamo revealed insufficiencies within the new curva nord, where huge leaks were revealed. Atalanta reassure that it's a minor glitch and the club move forward with second phase of their project.
On Thursday evening heavy rainfall over Bergamo surprised those at Gewiss Stadium. Among them was renowned journalist Diletta Leotta, who filmed how the north-western corner of the stadium (part of the new north end opened in October of last year) leak severely.
Responding to the situation, Atalanta have reassured everyone that the issue is smaller than it might seem. Rather than of structural nature, it's simply the rainwater collection system not being tuned well enough to cope with high input. The issue will be dealt with long before fans return to the stadium, which still has no solid date set.
#BadNews ⚠️ La copertura fa acqua al Gewiss Stadium. Dopo la partita un brutto temporale si è abbattuto sullo stadio, difetti che si possono sistemare. Non vorrei essere nei panni della ditta appaltatrice del lavori. Roberto Spagnolo on fire
Meanwhile, the club are moving forward with the second phase of complete reconstruction: the east stand (Tribuna Ubi Banca). First installation removal works began on June 25, will soon be followed by demolition of the old enclosure.
However, this phase of works is facing a significant challenge: the histroical facade has to be remain structurally untouched, as required by authorities. Behind it, entirely new sections will be created, housing some of the club's hospitality areas.
The new grandstand will be slightly taller than its predecessor. Just like with the first phase of reconstruction, the second one has an extremely short delivery period of under 4 months (just over 100 days)! With Curva Nord work was being carried out long past that deadline, however still ended in a very impressive time frame, with last works being carried a month after opening.
The city of Bergamo is helping Atalanta by ordering road reorganisation along the east stand, closing Viale Giulio Cesare in some circumstances until May, 2021. Eventually, the road and parking beside it should also see changes as part of the project.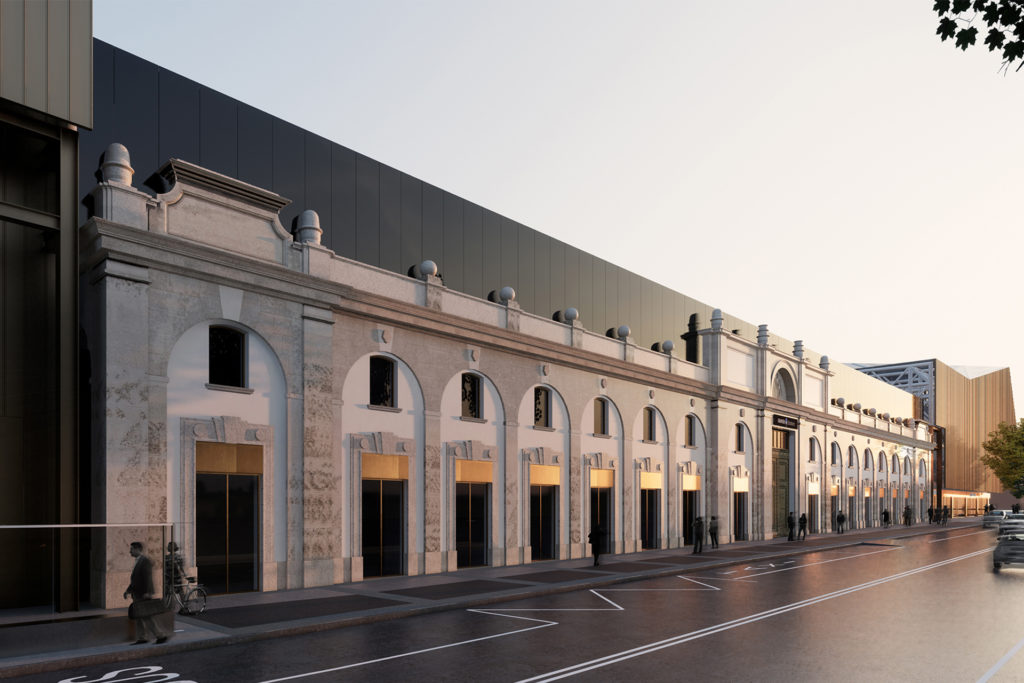 © Atalanta Bergamo / De8 Architetti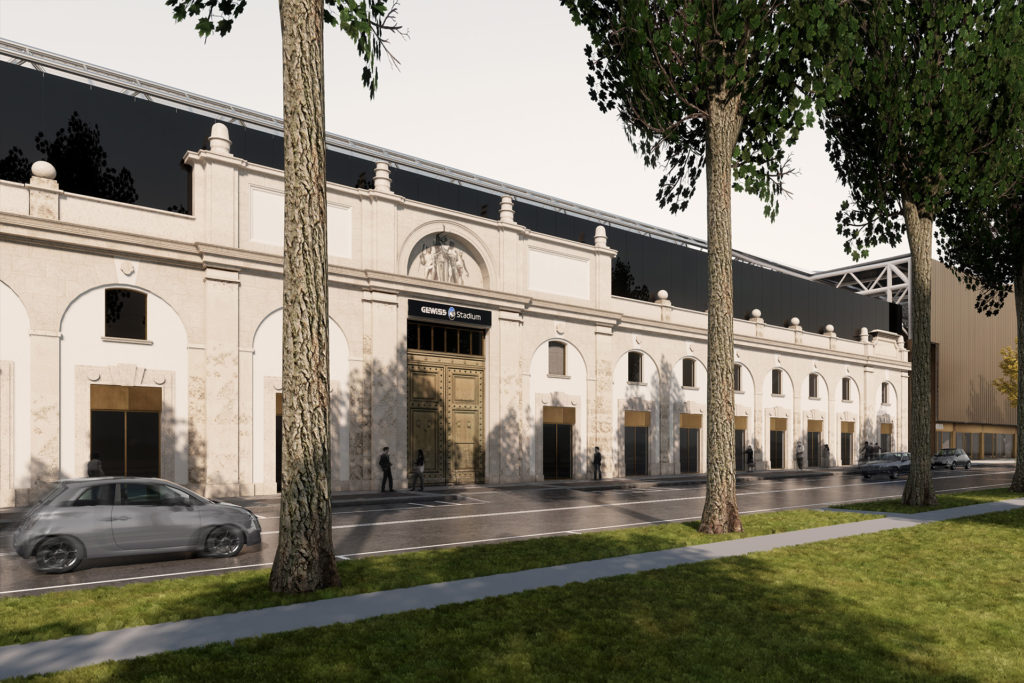 © Atalanta Bergamo / De8 Architetti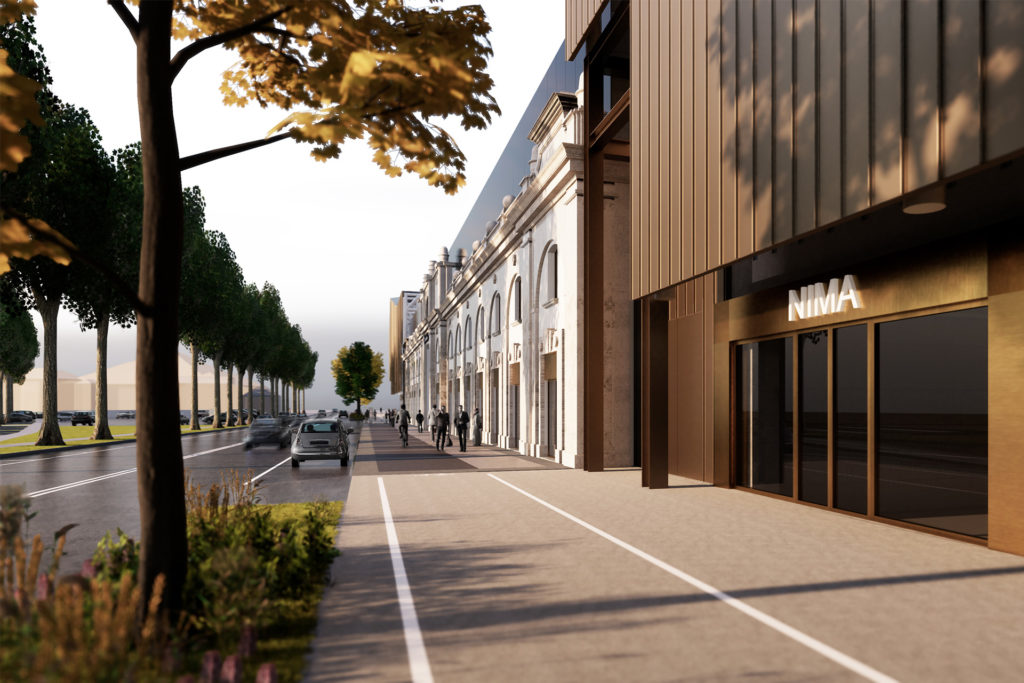 © Atalanta Bergamo / De8 Architetti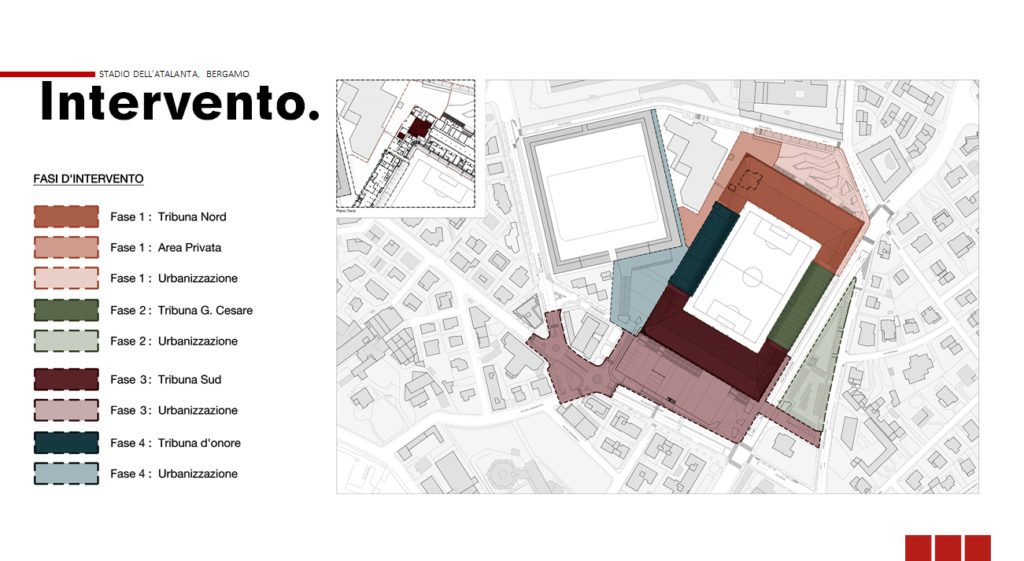 © Atalanta Bergamo / De8 Architetti