Madrid: NFL to host games at Bernabéu?
source: StadiumDB.com [MK]; author: michał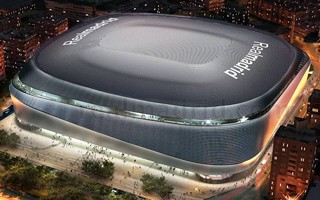 Unlike the failed Super League and fake casino news, this could actually work. Real Madrid could offer part of its calendar to American football, once the stadium is entirely revamped.
March and April must have been confusing for Real Madrid fans worldwide. First, global media headlines suggested that Florentino Peréz is planning a casino in the corner of the under-construction stadium. Supposedly, that could have brought €120-140 million annually. Which would have been a very lucrative business if it were true at all. Spanish media had to clarify that no casino license is even possible for the stadium.
Then in April we all lived through the very short existence of European Super League, represented most prominently by Florentino Peréz himself. The project collapsed within days, leaving Real president with a huge image problem.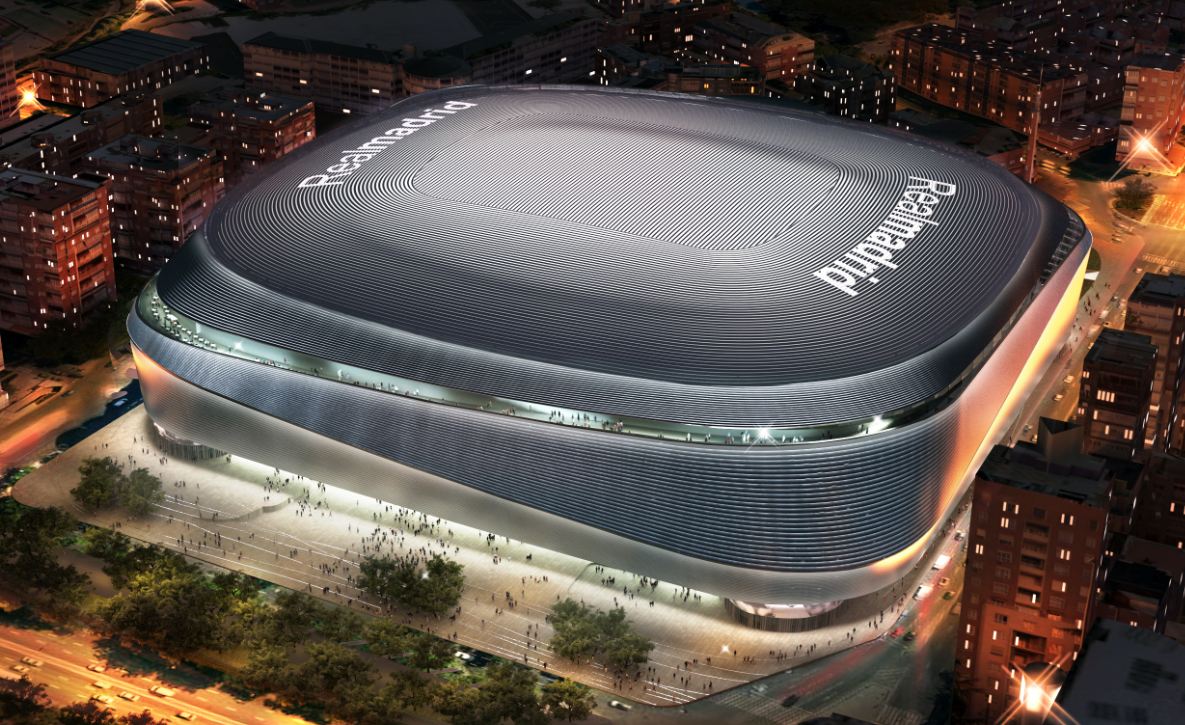 © RealMadrid.com
But his image is only an issue of his own, while Real Madrid remains under crushing debt, now over €900 million. Add to that the ever-growing Bernabéu reconstruction budget (initially €420m, now nearing €600m) and you begin to grasp why Peréz was so defiant about Super League being necessary. Not for football overall, more for Real's financial well-being.
It's thus no wonder that this week's otherwise surprising news was welcomed with understanding if not indifference. Apparently Real's president is negotiating with NFL to become host of European games. How many? This remains unclear but surely there's more on the table than a single fixture, at least several over a few seasons.
This piece of news makes perfect sense. After all, NFL is returning to the rule of at least one overseas game for each team. Madrid is a very promising market for the league and NFL is a great long-term partner for Real.
Keep in mind, the new Bernabéu will have the world's first foldable field, able to hide in the basement. This offers great flexibility for non-Real gatherings and a regular NFL match isn't worse than any other full-house event. There are already two stadiums operating with two fields at the same time (one on top of each other) – Tottenham Hotspur Stadium and Allegiant Stadium. They differ in technology but offer the same opportunity: up to two different teams in two disciplines, each playing on separate fields.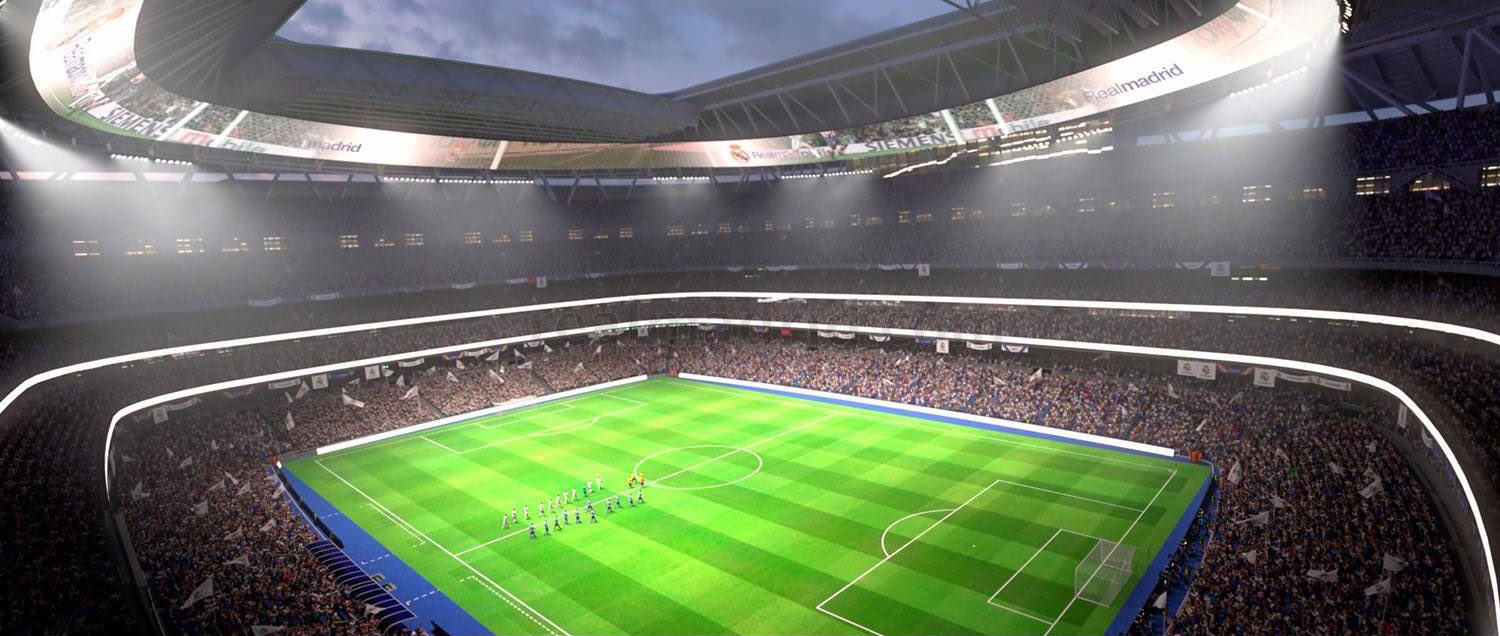 © RealMadrid.com
In order for the new Bernabéu to make financial sense, Real has to secure many more events than their football calendar can provide. You don't built a retractable roof and unprecedented folding field just to play football, do you?
As El Confidencial reminded everyone yesterday, this wouldn't even be the first American football match hosted at Bernabéu. In November of 1958 two amateur teams of American soldiers clashed here. For the game to have a proper audience, it was scheduled right after Real-Valencia, which resulted in a nearly-full stadium. Of course, once the first half ended and everyone realised they have no idea what the rules were, majority of the crowd left.
Reconstruction progresses
Introduction of NFL games at the Madrid stadium will not be possible until the stadium reaches its final form, either in late 2022 or in 2023. But already now the project is fascinating to watch, especially with its unique roof gaining shape.
Just 2 weeks ago Real advertised lifting of the first longitudinal master truss. 144 metres long, weighing 800 tons, the structure was lifted 32 m up, which you can see in the video clip below. Yesterday and today the same happened with the second master truss, which leaves just two to go. Afterwards, the secondary roof elements will be assembled and mounted.
Author: Michał Karaś