Belgium: Standard with final green light, reconstruction can begin!
source: StadiumDB.com [MK]; author: michał
After years of efforts there are no more procedural obstacles. Now it's up to Standard to deliver the €100-million redevelopment of Stade de Sclessin. How long will it take?
Yesterday the primary administration of Wallonia (Service Public de Wallonie) approved the amended application for Stade de Sclessin's overhaul. This steps follows February's positive opinion from the city of Liège. With two approvals the reconstruction project can now begin.
You may recall, initially the city conditionally approved the application back in mid-2020. However, the government of Wallonia then rejected it, requiring alterations before the bid could be submitted again.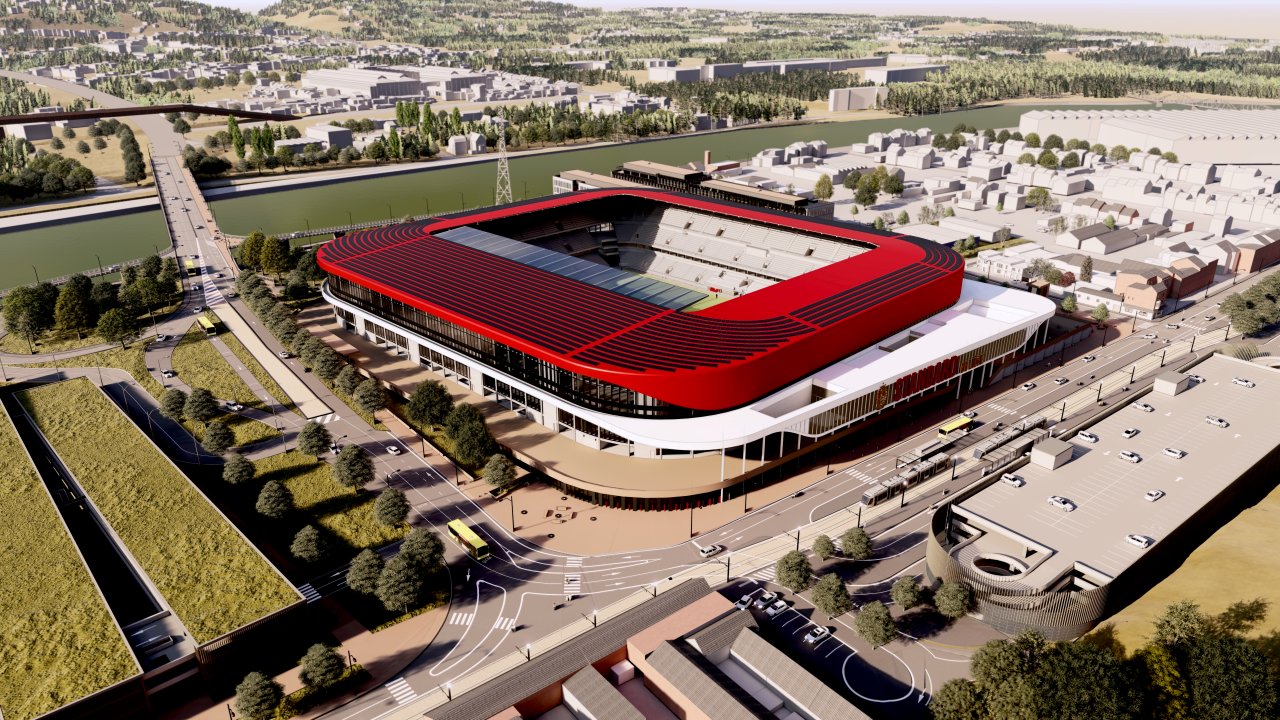 © Standard de Liège, Assar Architects
After months of work (and years in total, having presented the concept in 2019), now Standard have all necessary permits. The club also has contractors appointed (BAM Galère, CIT Blaton) to carry out the reconstruction.
When will the new stadium be ready?
At present the last major piece of information we need is the schedule. Initially the phased redevelopment was supposed to take place between 2020 and 2023. But the delay with permits in only one of many factors.
The ongoing pandemic is another, as well as the increase in cost. Previously expected to consume €80 million, the project is now estimated at €100 million ($120 million today).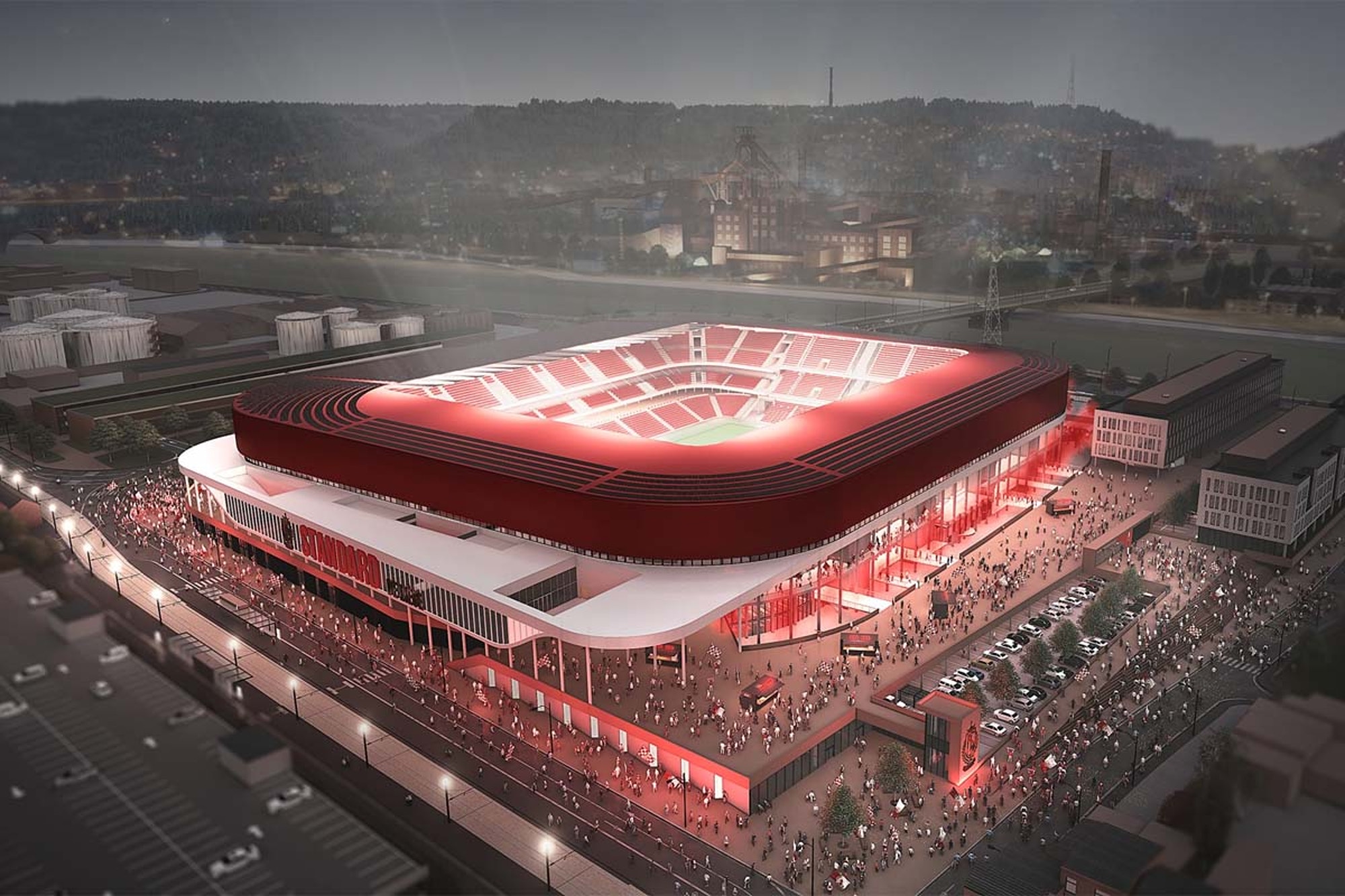 © Standard de Liège, Assar Architects
What will change at Stade Maurice Dufrasne?
Famous for its steep, three-tiered stands, the stadium in Liège will for the first time be fully enclosed. Lower western corners are to be filled, while in the east an entirely new main grandstand with corner sections is planned.
In terms of capacity the change will not be massive, between 28,700 today and 32,126 by the end. However, the changes will multiply hospitality options, as well as improve inclusivity and accessibility of the stadium.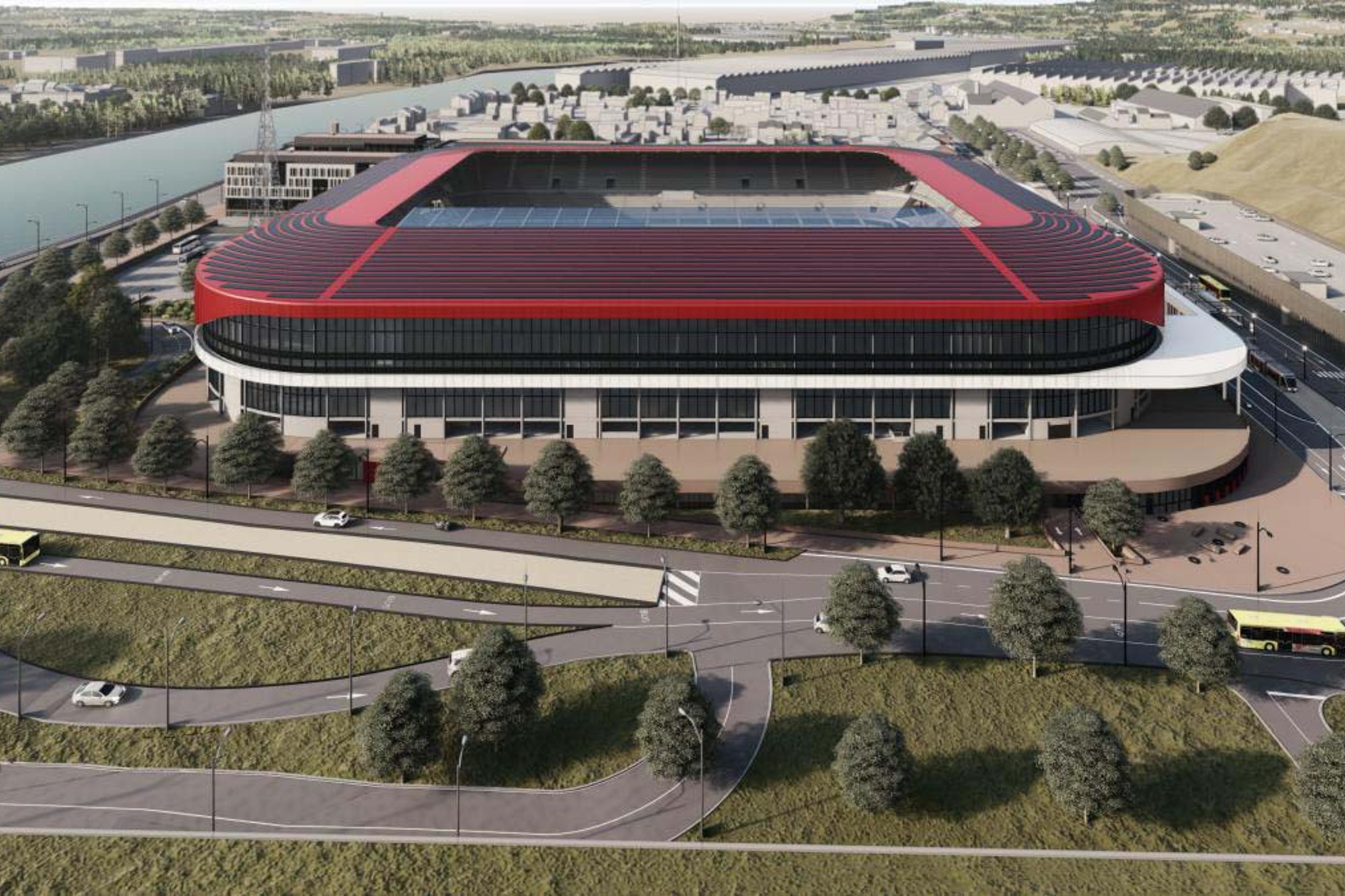 © Standard de Liège, Assar Architects
Also, the project will see extensive non-sporting facilities created within and around the stadium. These will include HoReCa, nursery with a playground, leisure facilities and offices. All of these features are expected to boost Standard's budget and make the area lively on a daily basis.
While the football club will take care of reorganisation of a road east of the stadium, there's also a significant public project planned beside the stadium. A tram line will be built, along with a park-and-ride multi-level garage. The desired deadline for these changes is 2025.
Author: Michał Karaś