Bucharest: Fourth stadium to break ground in 2021?
source: StadiumDB.com; author: michał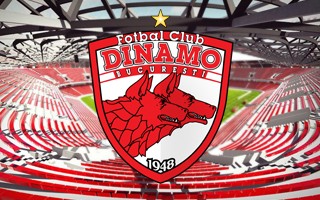 Steaua's stadium is nearly complete, Rapid's stadium is advancing, even the national rugby stadium is looking good. Only supporters of Dinamo have nothing to celebrate but it should finally change in 2021.
Dinamo Bucharest is among the capital's three major, traditional football clubs. Each of them were to receive a new stadium ahead of Euro 2020 as part of the city's training base programme. Dinamo were even the first ones to showcase their stadium design, back in 2016. And yet they are the only ones not to have anything done today.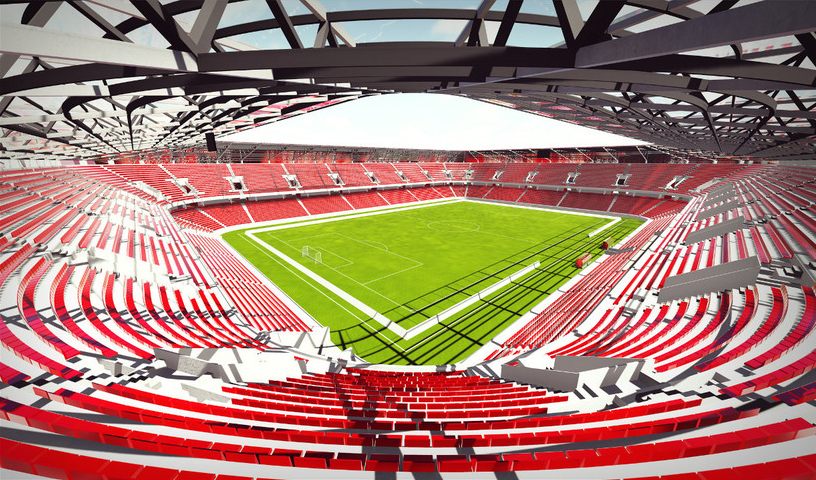 While Steaua's stadium is nearly complete and Rapid's is nearing the half-way mark, at Dinamo there's nothing going on. The dilapidating Stadionul Stefan Cel Mare hasn't changed one bit to date. But yesterday Dinamo president Ionuţ Adrian Popa reassured fans their new stadium is also coming.
"I have undertaken a mission and I will carry it out. Chances are 100% that we will complete the construction of the stadium. We have no reason not to go forward. The location of the new stadium will be on the velodrome site. Supporters agree with this location, the project was made as a result of meetings with DDB members [editor: Doar Dinamo București, official supporters association].
"We didn't do anything on our own, we harmonized the fans' ideas with our own, with the technical ones of CNI and the City Hall of Sector 2." Popa said yesterday.
According to official information, groundbreaking on the site could take place in 2021. Once work begins, it should be complete within a 30-month time frame.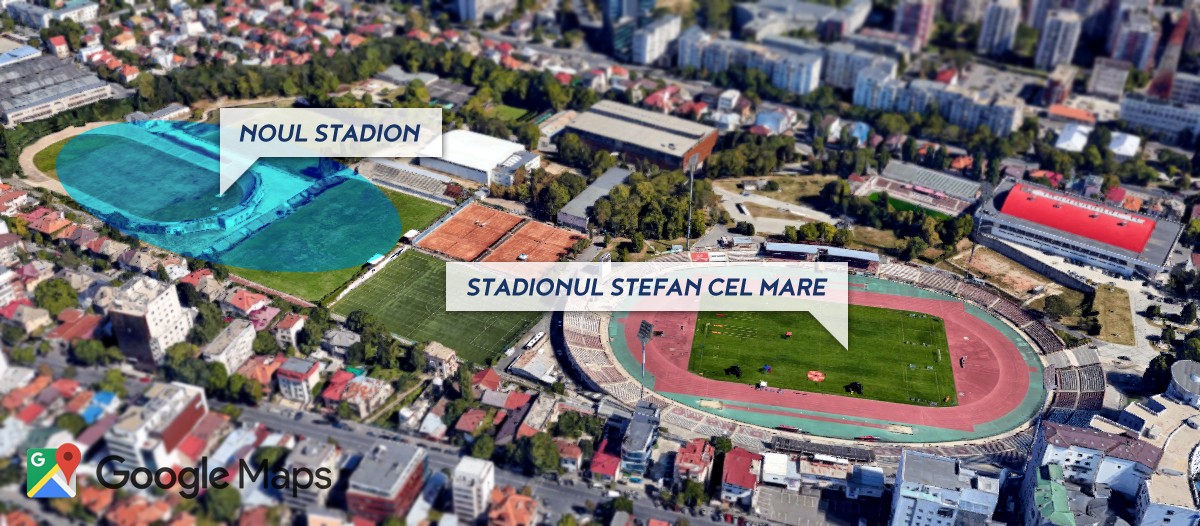 However, we should note that assurances of this kind were also made before. Initially, when the original stadium scheme was presented (back then a 30,000-seater was to replace Stadionul Stefan Cel Mare), the construction timing was expected to be 2017-2019. Then in 2018 the dates were changed to 2019-2021 and now we're seeing a 2021-2023 estimate.
Main reason for this growing delay is the complicated land ownership issue. To this day it hasn't been resolved entirely. Only once the case is adjudicated, the sports complex at Cel Mare can be transferred to the national investment company (CNI) and work can begin. It's expected that the new stadium will seat 18,000 people, however the updated detailed design is yet to be released.