Bucharest: Dinamo stadium a year after Euro 2020
source: CNI.com.ro / DigiSport.ro; author: michał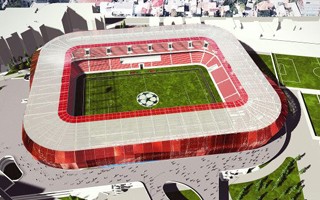 It was supposed to be a Euro 2020 training venue but will barely be under construction by then. Opening is planned in 2021. It's also going to be smaller and built in a different location. Not much left of the 2016 promises.
It was a bit too beautiful to be true from the very start. In case you don't recall, Bucharest promised to build 4 training stadia with total capacity of 80,000+. Yes, that's 4 training venues for a city that will host just 4 games at the national stadium.
But it wasn't meant just for Euro 2020, of course. It's rather seen as opportunity to finally make up for the lost time and rebuild infrastructure for top Bucharest clubs: Steaua, Dinamo and Rapid (fourth stadium is nominally for rugby). Which is a good idea overall.
The problem is: all three football projects are now under threat of not being finished in time and we're writing this with full responsibility, having covered stadium builds for over a decade.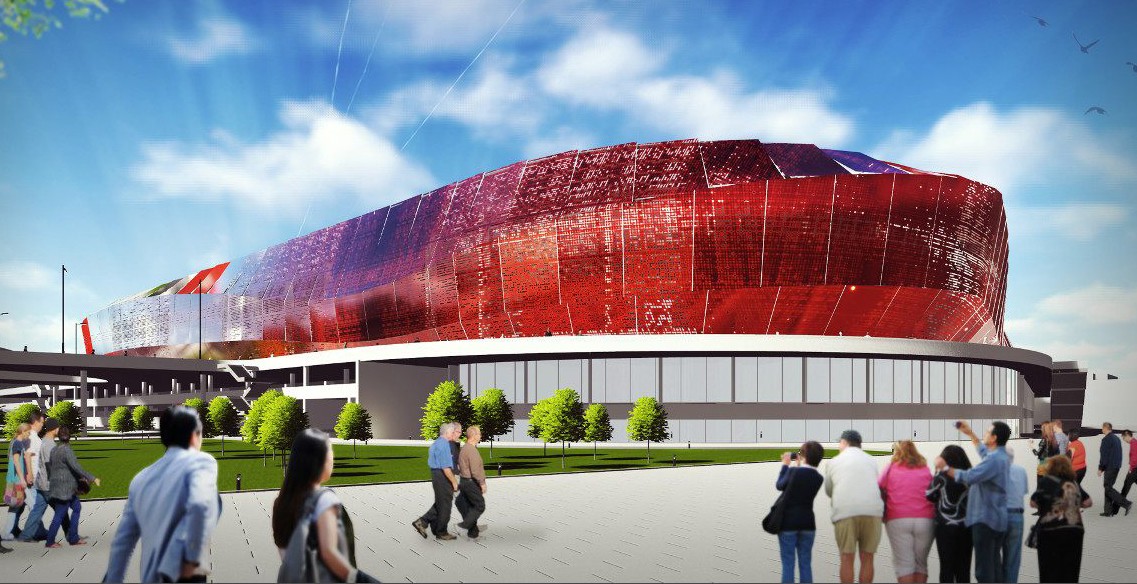 But while Steaua and Rapid stadia can still be built in time, the new Dinamo stadium – which was the first one to be officially presented in 2016 – is officially confirmed for opening in 2021. And no wonder, it was supposed to be built in 2017-2019 and work is yet to begin, in March of 2019 at the very earliest.
Even more, the 2016 concept is now useless to base the story upon because almost everything about the stadium itself has changed. Instead of being built in the place of current Stadionul Stefan Cel Mare, it will be located to the north of the stadium, replacing current velodrome.
More importantly, however, the stadium size was cut from the early 30,165 seats to just 18,000 seats. That's far below announcements and below recommendations from the Romanian FA and Dinamo themselves (within 20,000 – 25,000 range). Ironically, this economic optimisation is a good move because 25,000 would be far excessive for a club sporting under 4,000 regular turnout this season.
As of writing this, official confirmation of new design documentation being finished hasn't come. Only pre-feasibility and feasibility studies were carried out.