Brazil: Construction against the odds in Belo Horizonte
source: Terra.com.br / oTempo.com.br; author: michał
Though Brazil is facing a myriad of issues connected to the COVID-19 pandemic, Atlético Mineiro decided not to wait any longer. Work has begun on the new stadium despite massive cost increase.
With over 7,000 confirmed deaths from the coronavirus, Brazil is among the countries most hit globally and by far the most affected country in South America. But the situation hasn't caused a complete paralysis of social life, even if there's a complex political background behind such state.
And while many stadiums in Brazil are used to save lives, in Belo Horizonte a massive project has just started moving forward. Announced back in 2016, this will be the largest modern stadium opened since the 2014 World Cup. It's also the first stadium that Atlético Mineiro will be able to call home since 1950.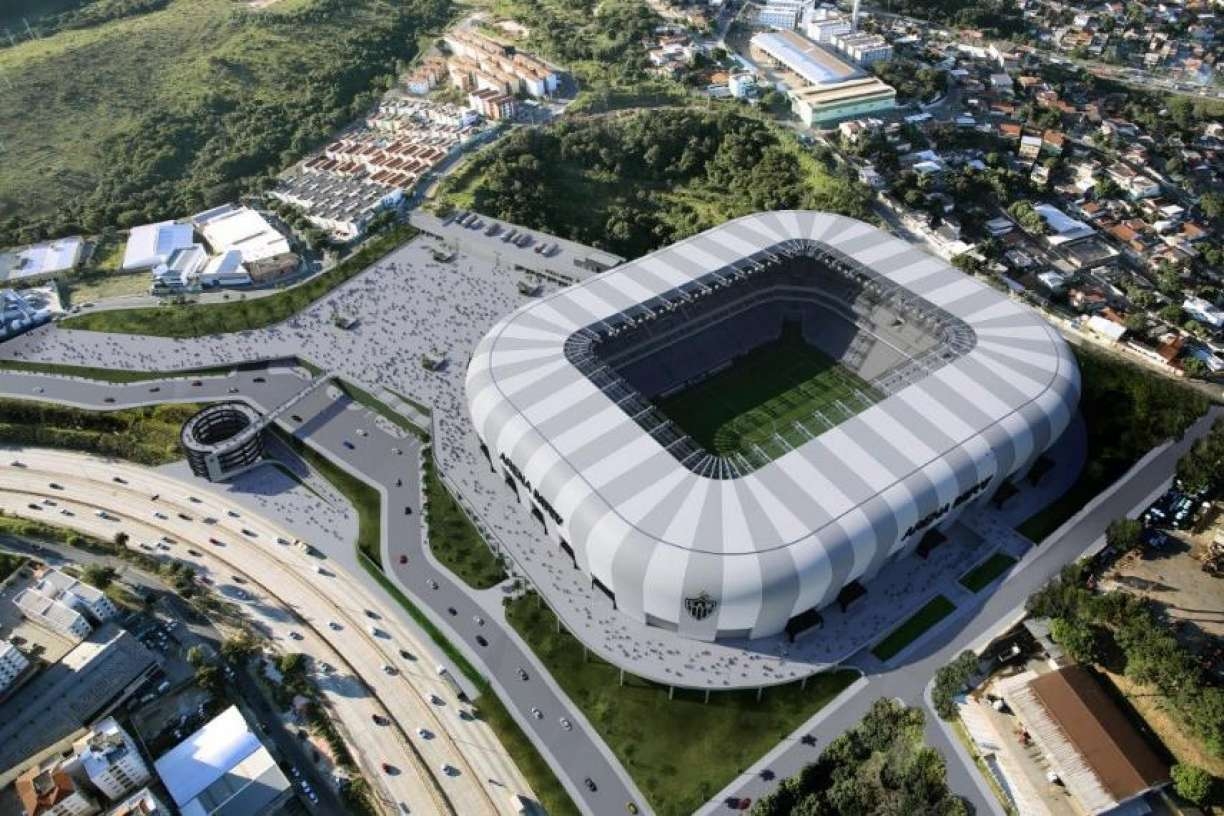 © Farkasvölgyi Arquitetura
Ceremonial groundbreaking took place two weeks back, on April 20. Since then excavation has been ongoing on the hillside in north-western district of Califórnia. Once launched, construction of the stadium should conclude in 2022. Arena MRV is then expected to hold nearly 47,500 people and become one of the largest club-owned stadiums in the country.
It's hard not to sympathise with the club's decision to begin construction despite the health crisis. After all the construction industry is still alive and the club has been waiting for years to make it happen, having initially hoped to open the arena in 2020 already. With all planning hurdles cleared already, it only seems rational to wait no longer.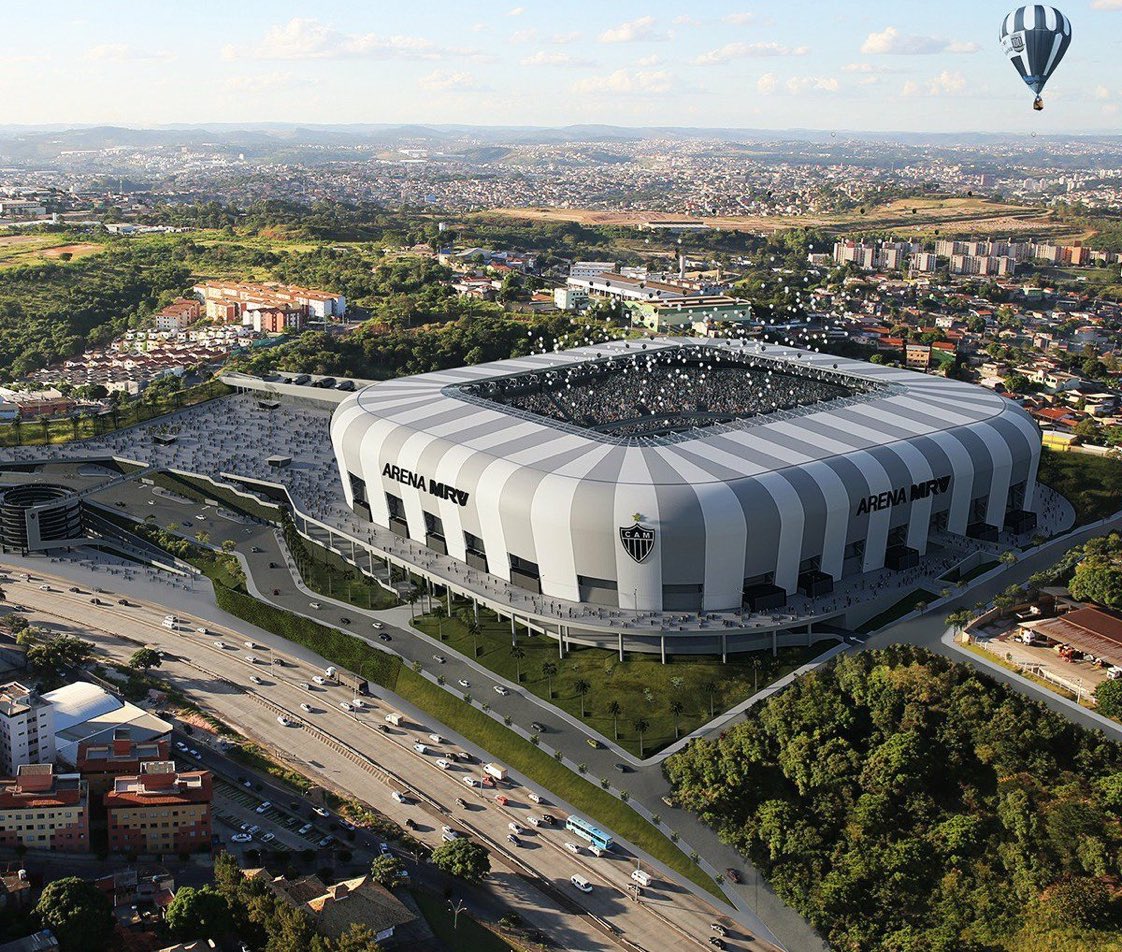 © Farkasvölgyi Arquitetura
However, the project has suffered from price inflation compared to previous estimates. Despite cost having been cut to R$410 million (from initial R$500m), today the realistic price stands at R$530-560 million ($100m / €93m).
Part of the increase is caused by valuation of the contracted work, but bulk comes from community mitigation efforts. In order to make up for a stadium being built, local residents will receive a new park, public gym, medical centre and youth community centre, all worth an estimated R$80 million.
The price spike is a challenge, though it doesn't seems impossible to overcome. So far the club had secured R$297 million from the sale of shares in Diamond Mall, R$60 million from the 10-year naming rights contract with MRV and an expected R$100 million from the sale of business seating, boxes, dining, parking and other corporate contracts.
Seeing the uptick in cost, Atlético Mineiro are now putting the goal on the latter part much higher. Instead of R$100 million, they now hope to secure around R$203 million.
"That's where we have to work very hard commercially to raise all these resources. It's not that straightforward, you have to have a commercial strategy to sell seats, cabins, parking lots, other properties such as lounges, food, drinks, even sector sponsorships. We have already started to set up a commercial strategy for this to increase the resources we need." said Bruno Muzzi, CEO of Arena MRV.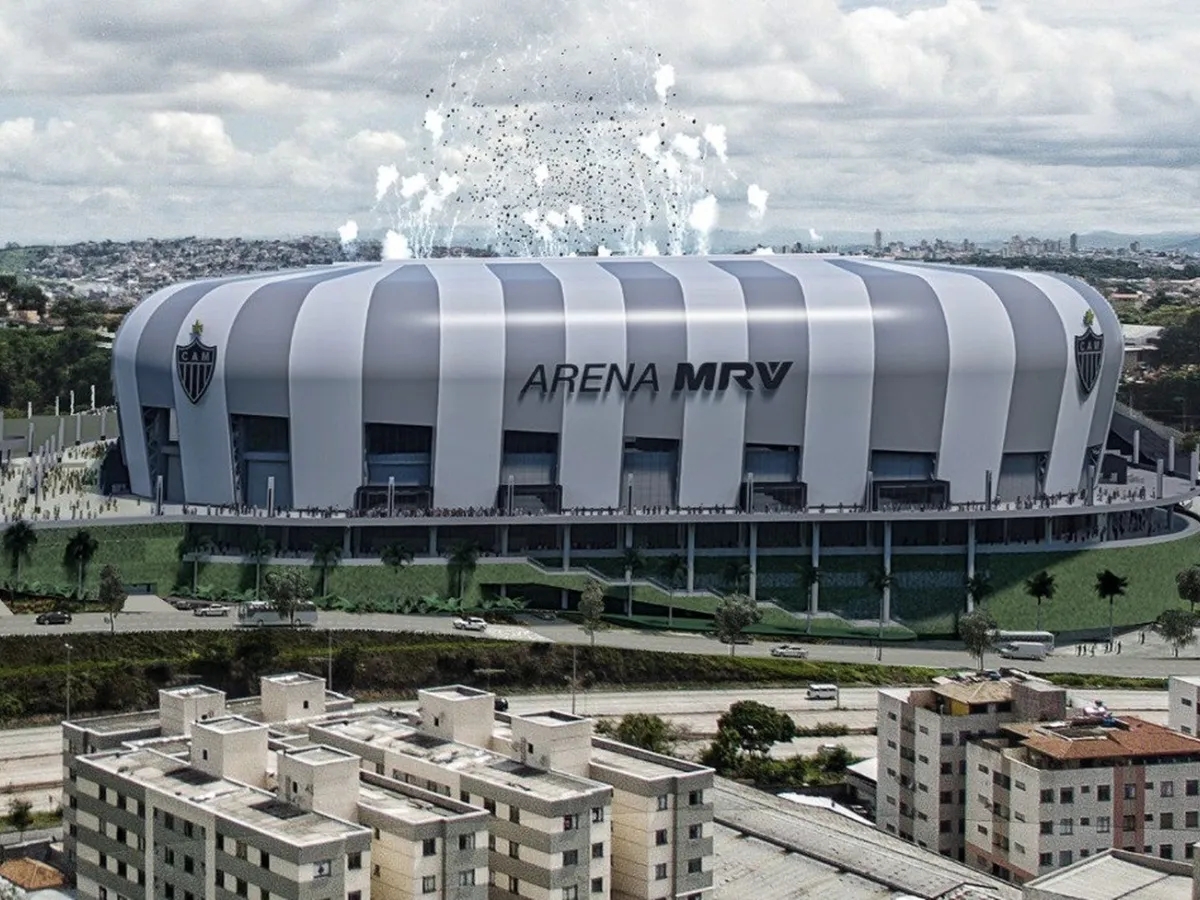 © Farkasvölgyi Arquitetura