New design: Galo's black and white dream
source: StadiumDB.com; author: michał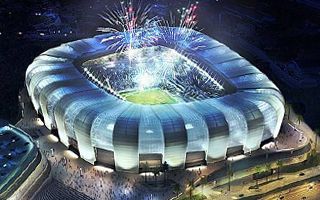 Over the years Atlético Mineiro have been playing in two stadiums. Now they're settled on building a third one to call their own (and not share revenue with public authorities).
The geopolitics of football in Belo Horizonte isn't easy to comprehend, so forgive us if we oversimplify it for the need of this article. The city has three historically important clubs, but two major stadiums. Cruzeiro play at the magnificent Mineirão (62,120 seats), while the smaller Independência (23,950) is shared by Atlético Mineiro and América Mineiro.
Atlético have historically balanced between the two stadia since their old home was demolished in 1950, playing some larger games at Mineirão and regular ones at Independência. That changed when both grounds were getting rebuilt at the same time for the 2014 World Cup, forcing "Galo" to leave town temporarily.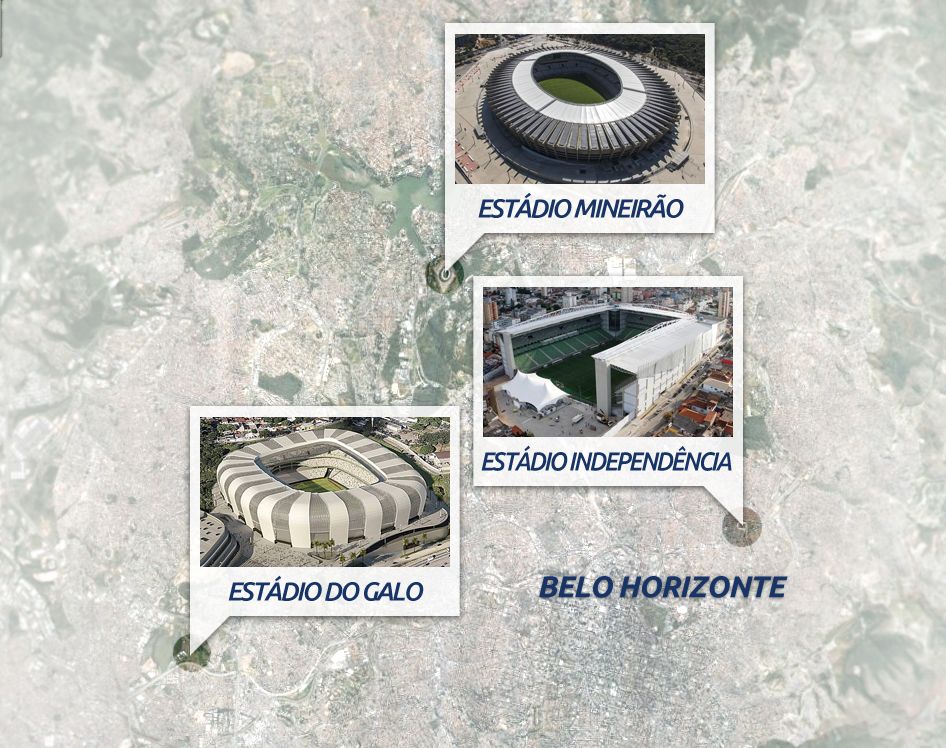 When Atlético returned, lease conditions at both rebuilt venues were hardly perfect. At their smaller current home they only get ticket revenue, which is very limited with the capacity of 23,950 (and av. attendance of over 23,000). They tried to expand the stadium, but were denied due to site constraints. Unofficial reports suggest attempts to negotiate better deal at Mineirão also proved futile.
Following the trail of Brazil's largest clubs (Corinthians, Palmeiras, Grêmio, etc.), Atlético decided to build a stadium of their own. And they have a major advantage: a shopping mall in central Belo Horizonte (built on the site of their pre-1950s ground) that will be theirs in 2022, adding app. R$1.2 billion ($330m) to the club's wealth. How they're going to use it is unclear, but it does make the dream a lot more viable.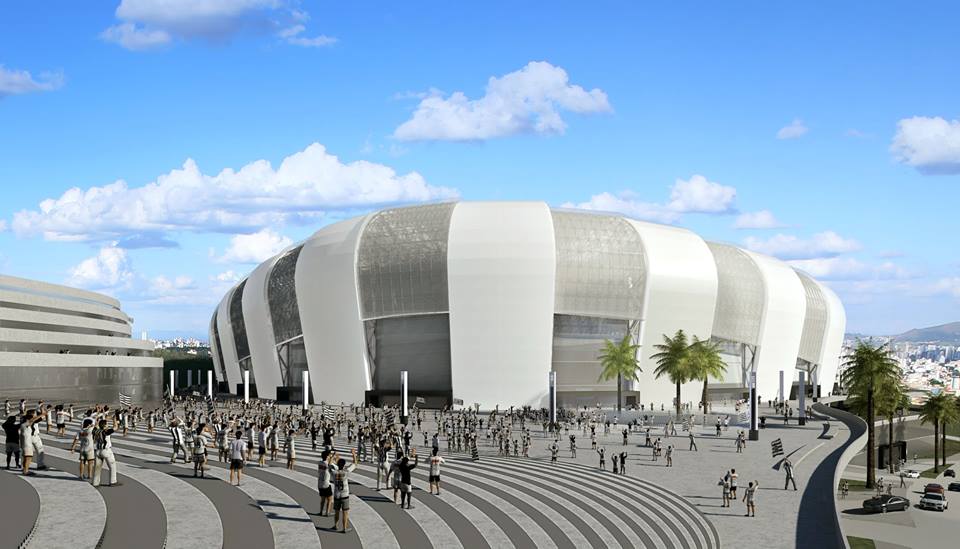 The white-black stripes
Brand new private stadium of Atlético Mineiro would be built in western Belo Horizonte, in the Califórnia district. The club acquired a lucrative plot of land from MRV Engenharia, lying beside a major avenue and near the ring-road connection. It's not an ideal piece of land due to high slope, but possibly the best available.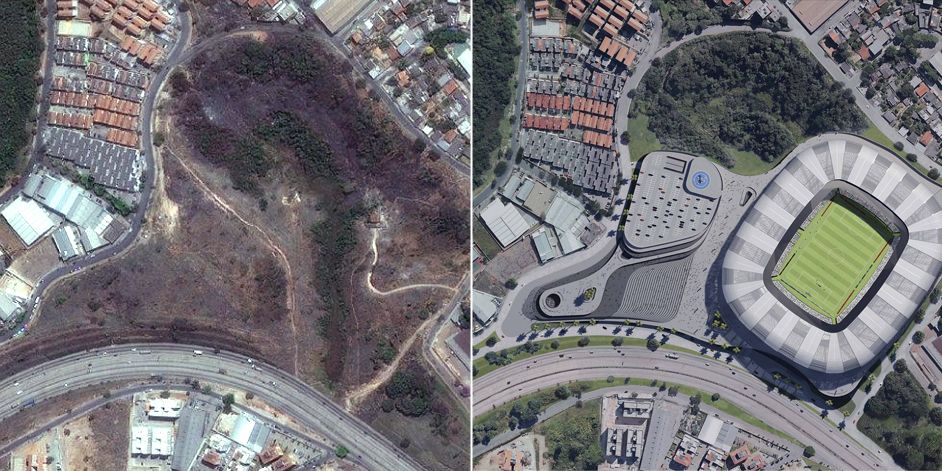 Inspired by club colours (alvinegro, white-black stripes), the new arena comes as the first stadium ever designed by Bernardo Farkasvölgyi, local architect who privately is an ardent supporter of Galo. Before designing, he visited numerous stadiums in Brazil and Europe. His praise of Allianz Arena seems quite visible in this design, though it's still an original building.
The outer skin will be divided into two kinds of vertical segments: lighter (membrane) and darker. They will vary in translucency, thus ensuring that regardless of the lighting and weather someone is inside or out, there is always an impression of "alvinegro" mix. The shell will not have uniform height, two corners will be visibly raised, while two others lower. The building's peak will reach 11 floors.
Inside there should be room for 50,000+ people (60,000 in concert mode) spread across three rings of seating. Lower one will hold 14,591 people, middle one roughly 9,500 (with 2,665 in 105 boxes) and the largest upper ring with a massive 50% of the capacity – 25,039.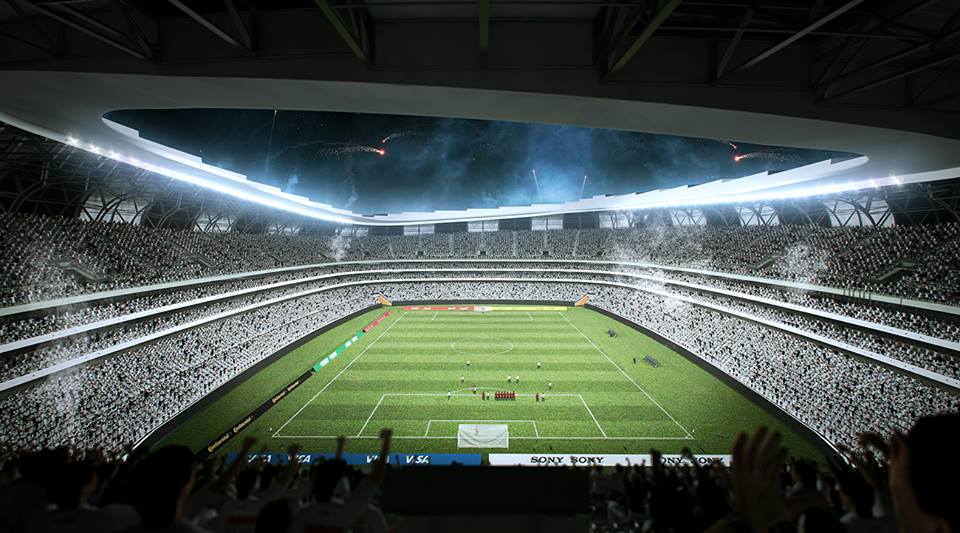 Due to differing height, fans will be entering from different levels. In the west, where a large public plaza is planned, access will be possible from field level. Meanwhile in the east fans will approach the stadium at the height of the middle tier.
The structure and adjoined building will offer Brazil's largest on-site parking (4,600 cars), a vast conference/exhibition center (28,000 square meters), shopping center (8,000), club museum and megastore.
When, for how much?
Exact timing of the construction is unknown. Early hopes from 2014 suggested opening for 2017. Now 2017 is perceived as the optimistic groundbreaking time. The delay was caused largely by work on the final design and administrative decisions.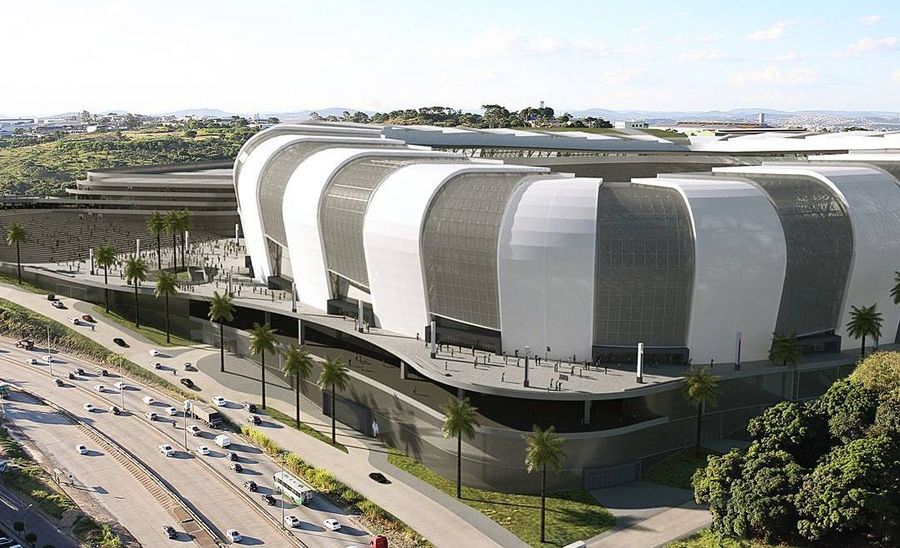 The club is yet to receive final clearance from the Minas Gerais state to build on the designated site. However, according to reports from late February, the bureaucratic route is now 80% complete. It seems that Galo will have a private stadium for the first time since 1950, when their old ground in the heart of Belo Horizonte was demolished.