Berlin: Hertha supporters propose round table
source: TagesSpiegel.de; author: michał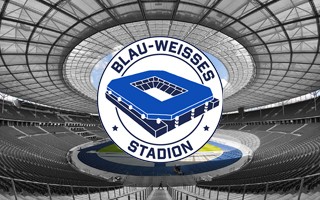 With the football club and city being deadlocked about the new stadium, a group of supporters are offering to bring them together. A neutral setting, neutral moderator and face-to-face talks between the astranged sides.
On the subject of new stadium of Hertha both the football club and city have said a lot about the other side, not as much to the other side. After all, Hertha even threatened to build a temporary modular stadium until they break the city's lack of goodwill and find a suitable plot for the final one. Meanwhile the city really seems determined to push the team back into Olympiastadion that they're trying to flee.
That's why last summer a group of 12 supporters met to establish a group focused on the issue of new stadium. Since then the Blau-Weißes Stadion initiative has grown to 20 people but itself is still quite small, even if hundreds of hours of effort were put into it.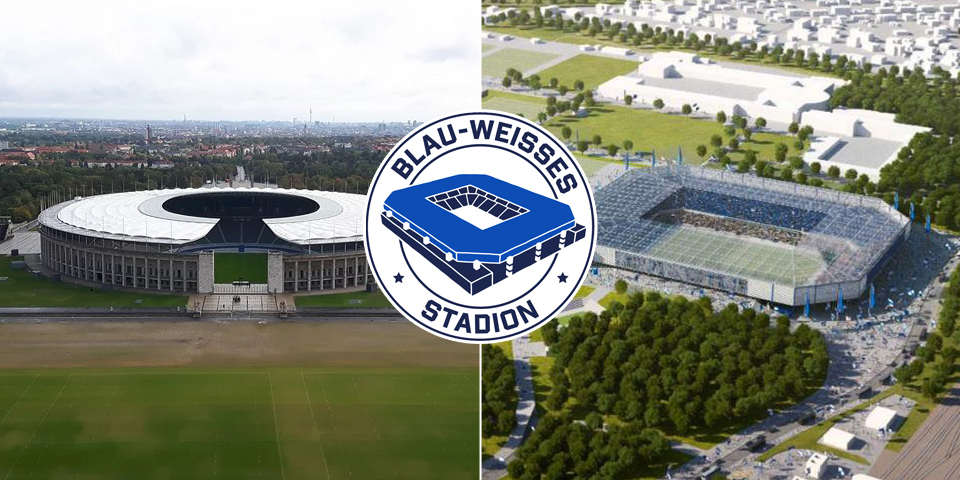 But the initiative managed to achieve quite a lot in its short existence. By late November of last year they collected well over 17,000 votes in support of their petition in favour of the stadium. Those voices, collected online and outside the stadium on matchdays, represent significant support for the club.
Now the Blau-Weißes Stadion initiative is planning to organise a round table in order for the major issues obstructing stadium plans to be put forward openly and for both sides to meet eye to eye. In a neutral setting, with a neutral moderator.
Club president Andreas Geisel is in favour of such open meeting and so are representatives of most political fractions in the city. Only sports senator Andreas Geisel hasn't committed to meeting at the round table yet.
Why is that necessary?
Hertha Berlin has been campaigning for its private stadium since 2016 and a deadline for delivery of the stadium has already been set. It's expected to come in June of 2025, when lease of Olympiastadion ends. The club wants to develop a 55,000-capacity ground as it cannot successfully grow at the athletic giant.
The preferred solution has been to build the stadium within Olympiapark, just a couple hundred meters from the current ground. But despite relocating the planned stadium to the edge of the site Hertha cannot move it forward.
The city in turn proposes a site within the aging Tegel airport but it remains unclear whether a stadium can be fitted within the airport's revitalisation scheme. There's still time for the stadium to be built by 2025 but it's running out day by day.