Berlin: Here's where Hertha want to move
source: StadiumDB.com / Hertha BSC; author: michał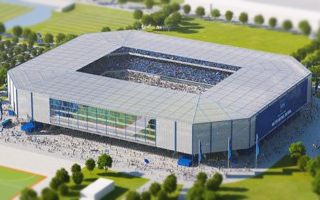 It will b either 250 meters or 22 kilometers away from Olympiastadion. Obviously, the closer option is preffered for a 55,000-capacity stadium.
They promised to reveal their plans by the end of March and so they did. Just a day before the deadline, on Thursday, Hertha hosted a press conference. The club offiicially revealed the outcome of several months of feasibility studies.
The project was commissioned to Albert Speer + Partner, globally recognised architecture practice with the Qatar 2022 stadium master plan in their portfolio. In Berlin they analysed over 50 potential locations of a stadium, gradually reducing the number to the final shortlist of just two.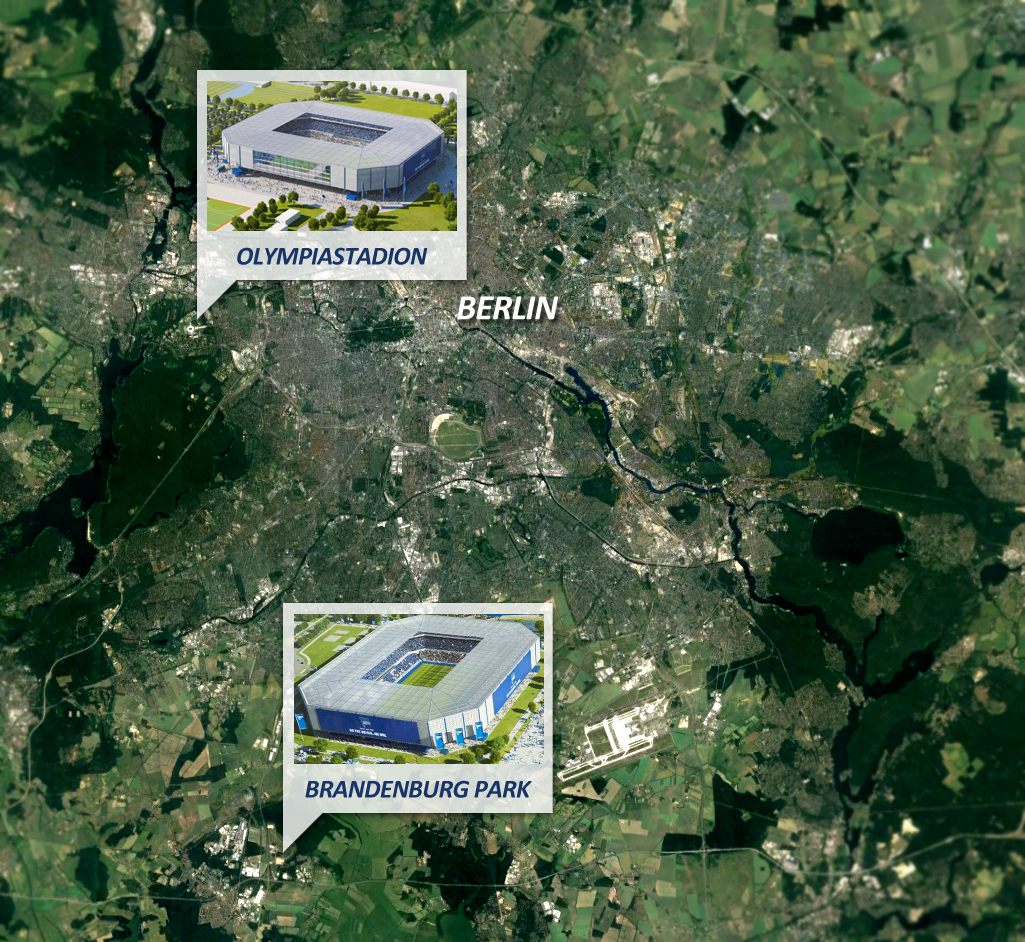 Option A, strongly indicated as the favourite, is remaining within the Olympiapark (below). Since Olympiastadion is off-limits as a historical monument, the proposal suggests a brand new football-specific stadium less than 250 meters east of it. This site is most likely to be accepted by Hertha fans, who have been considering Olympiapark as their home since 1963.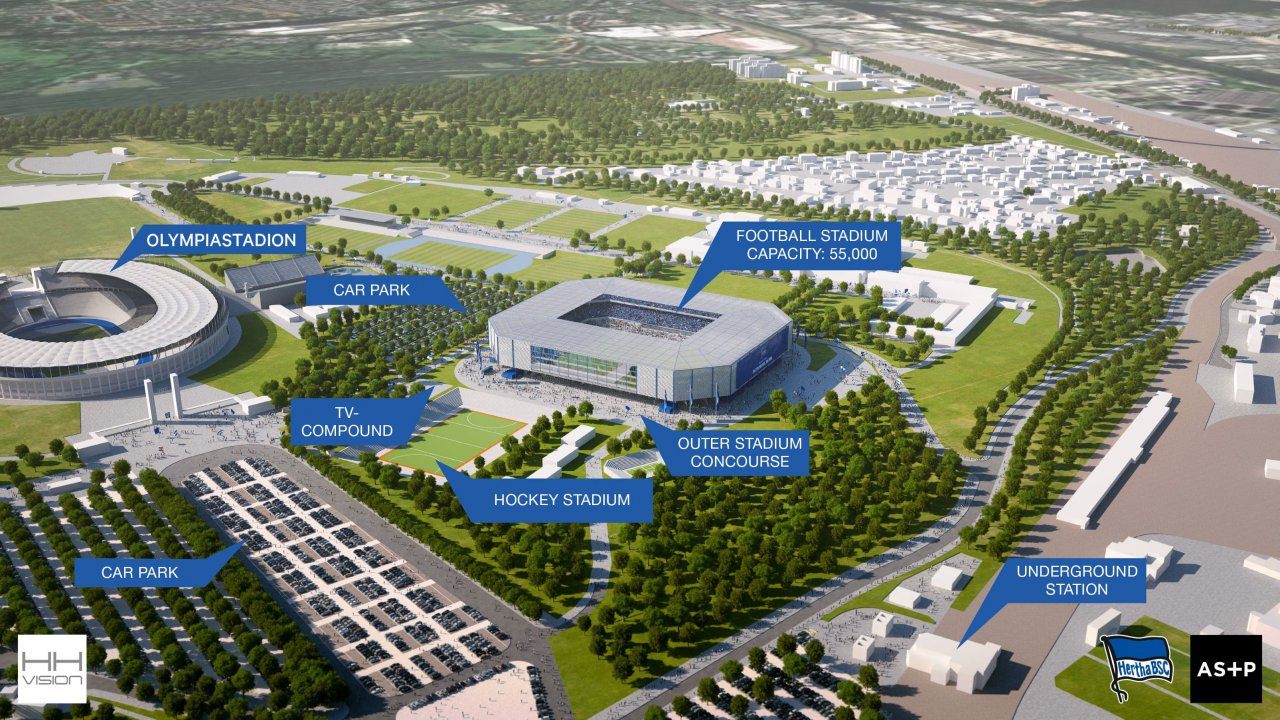 Option B is a quite remote location in Ludwigsfelde (below), 9 km south of Berlin city limits. That translates to 22 km south of Olympiastadion. While the Brandenburg Park offers great road and rail access, it's hardly the desire of Hertha supporters to move outside Berlin, based on previous surveys.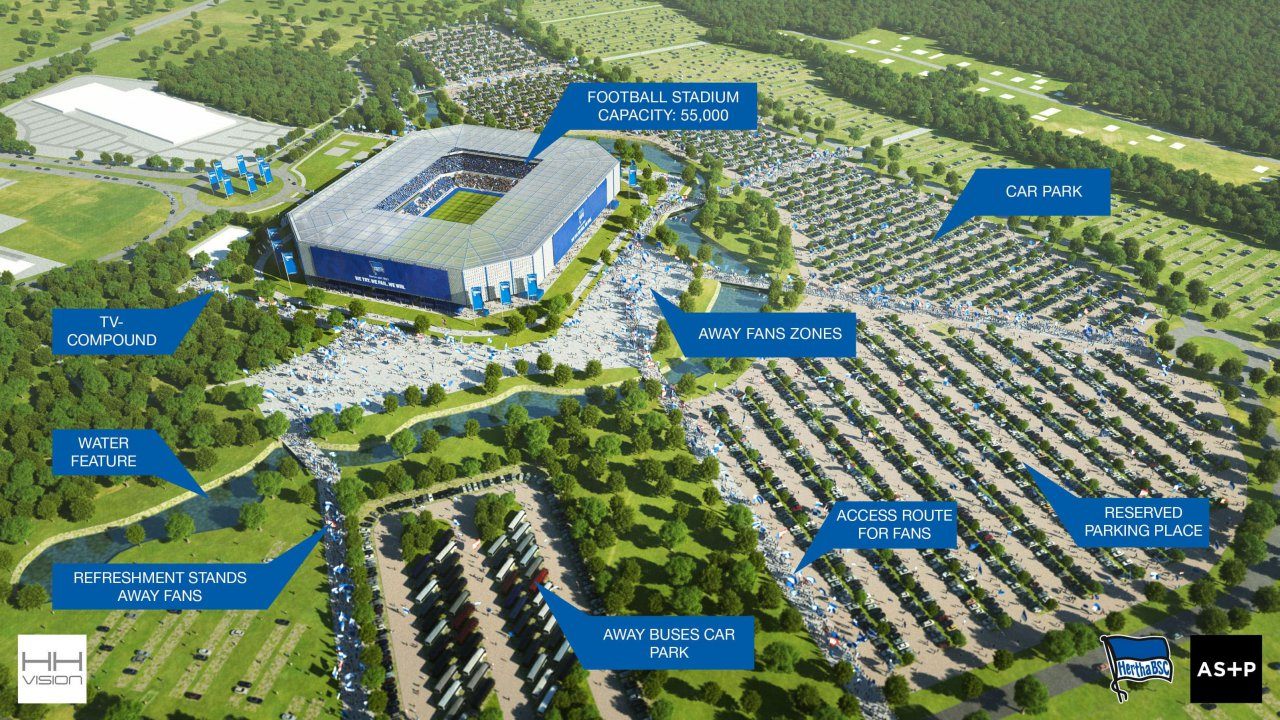 In both cases the goal is to deliver a 55,000-capacity stadium with steep double-tiered stands that bring fans as close to the field as possible. It would be entirely privately-founded in order to not put undue burden on taxpayers. This is hoped to boost Hertha's finances by providing a stable occupancy of over 90% of capacity, compared to 64% at Olympiastadion.
Hertha President Gegenbauer said: "Hertha BSC strongly believes, the Berlin federal government knows the necessity of a new stadium. Hertha should not be deprived of a future, just because a solution could not be found for a large, listed Stadium the club does not even own. The clear favourite is the Olympiapark, with its best and already present infrastructure."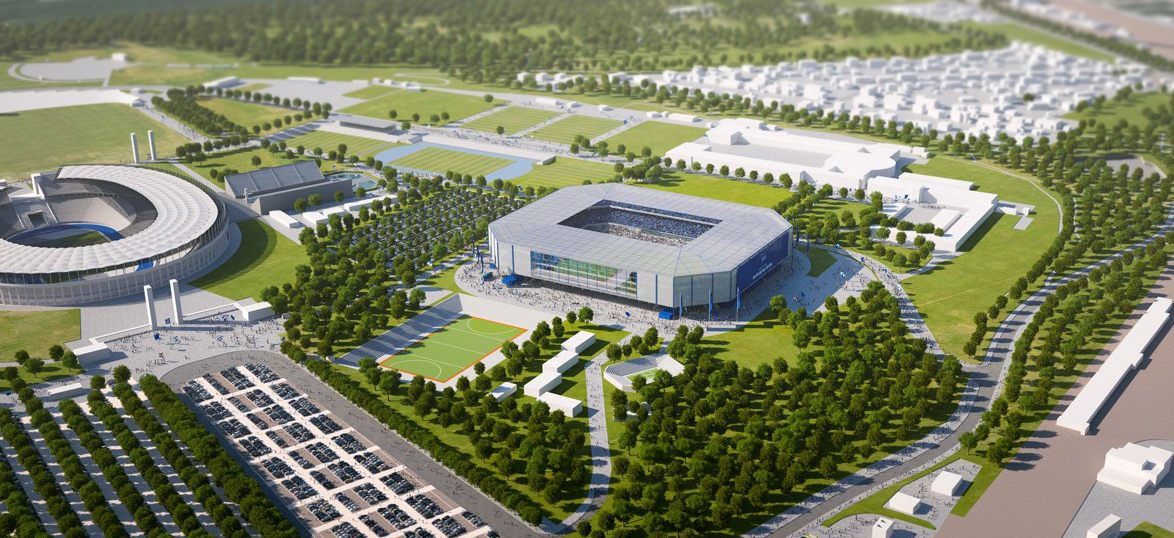 Ingo Schiller, Chief Executive of Finance, Organisation and Marketing: "Hertha BSC is also forced on economic grounds to look at new building opportunities. Higher capacity utilization, higher spectator numbers, more profitability and more attractive marketing possibilities. Only then we will be able to stay competitive economically and on the pitch. In this way a small business cannot be obstructed by politics."
Sporting director Michael Preetz said: "Hertha BSC is going to offer an incredibly intensive stadium experience from 2025, just like every other Bundesliga clubs - Perhaps even more so. The fans will be very close to the pitch, high rising and loud. There will be atmospheric standing areas and all the attributes of a modern stadium."