Berlin: Hertha closer to final verdict
source: Welt.de / Tagesspiegel.de; author: michał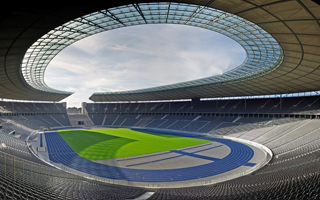 Still waiting for the outcome of their feasibility study, Hertha already indicate in which places and capacities they're not interested for the new stadium…
It's been almost a year since Hertha's plan of leaving Olympiastadion resurfaced. It's no wonder many are expecting answers, especially with the feasibility study for planned private arena being previously announced for "January or February 2017". Now the date is late March of early April, either within just weeks if not days away.
Interestingly though, Hertha's CEO recently gave a couple of hints to supporters. Speaking to Welt am Sonntag he emphasized that Brandenburg is not the desired location for such development.
"We want a new stadium in Berlin, definitely. And not anywhere else", Michael Preetz said. This ends any talks of potential relocation to Potsdam or other municipalities around Berlin.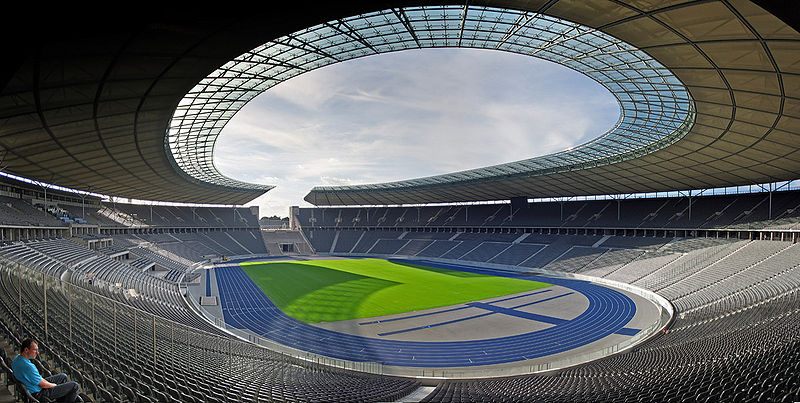 Photo: Chrisgj6 (cc: by-sa)
And just a few days earlier the chief executive responded in even stronger words to another newspaper's article. Tagesspiegel released an article claiming the stadium could hold between 40,000 and 45,000 people. To which Michael Preetz replied: "Capacity of 40,000 or 45,000 people is nonsense, that's far too small for Hertha BSC."
This means we're back to the estimates of 50,000-55,000 from last year, pending confirmation. It's worth pointing out Preetz did not question the price estimates given by Tagesspiegel, which put the new football-specific stadium at around €150-190 million.