Berlin: Hertha to finally flee Olympiastadion?
source: Morgenpost.de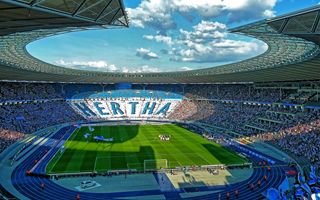 It's been returning like boomerang and here it is again: the issue of future stadium for Hertha. While majestic and iconic, Olympiastadion is too large and not atmospheric enough. A new idea is in sight.
It's been on and off the table almost since Olympiastadion was reopened after revamp in 2004. Should Hertha settle for the current stadium or seek a better solution?
There were attempts at further upgrading the stadium, even removing the running track and bring fans closer to the action on new, downsized stands. But Olympiastadion is a landmark and true icon of sports architecture, it could not be altered in such extensive way.
However today, 12 years since the venue reopened, it's clear there needs to be a change. Most likely a full-time relocation somewhere else. Speaking to Berliner Morgenpost yesterday, general director of Hertha, Michael Preetz, argued it's just not the right place for them. "The Olympic Stadium is our home, so be it, but it isn't helping us. All the time there's the lingering question of what should our future home be like", Preetz said.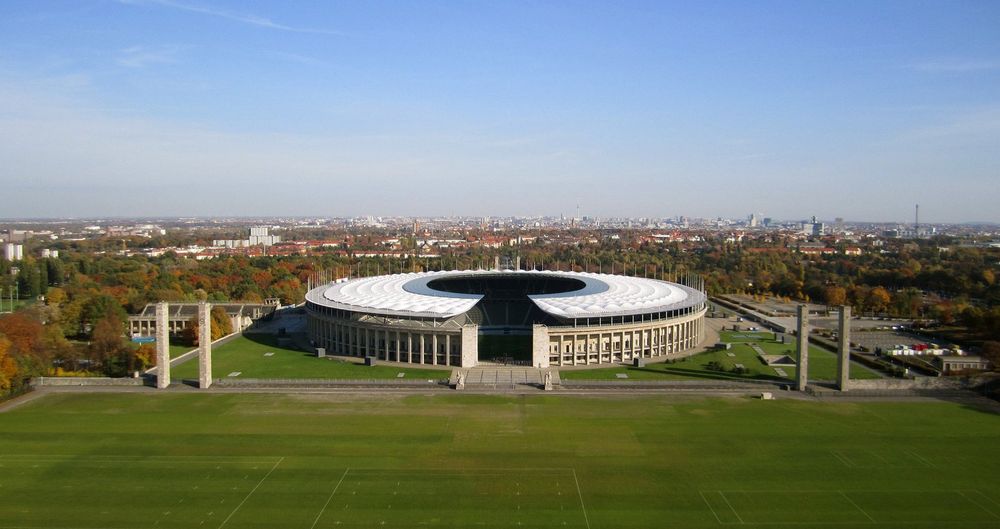 Photo: La Citta Vita (cc: by-sa)
He went even further and stated that every year the club are losing both money and league points (4-5 per season) because of their current stadium. The reasoning behind it is simple: the stands are too far away, the stadium isn't intimidating enough and thus isn't helping players on the field.
Then there's also attendance to worry about. Since Preetz arrived in Berlin in 1996, Hertha hasn't grown. "In principle, over the past 20 years Hertha has always been slightly below or above 50,000, regardless of on-field performance", Preetz said.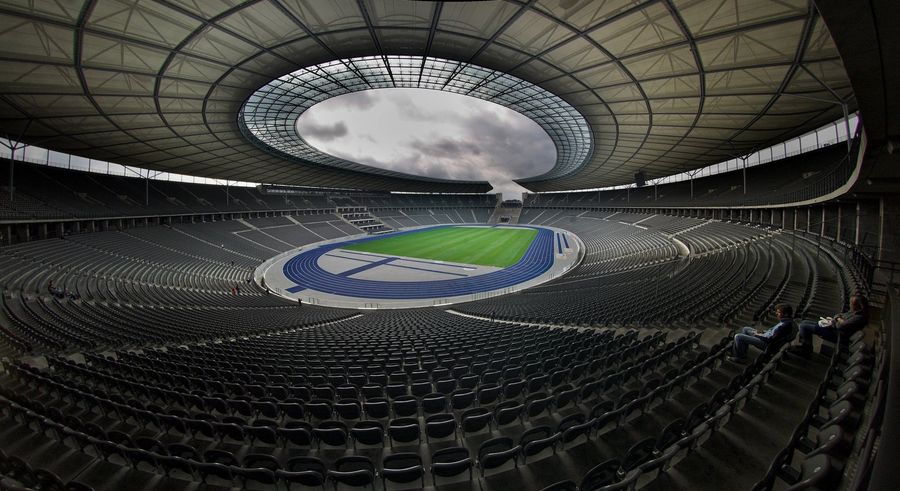 Photo: Klaus Friese (cc: by-nc-sa)
New location, new stadium
Thus the new idea of building a football-specific stadium with capacity at 55,000. In this case Bayern and their Allianz Arena serve as model to follow. However, it's clear that at this time there are many more questions than answers.
Where? No specific site is indicated, it might even be beyond city limits. How? Financing is completely unclear as the club cannot afford to build a stadium themselves, while the Land authorities would not support the project financially. When? Certainly not before 2020. Current lease on Olympiastadion runs out in 2017, but should be extended for further 5-6 years. Hertha should use these additional years to deliver their dream. Otherwise the question of progress (and thus long-term success) will only be postponed further.