Switzerland: Return to historical Wankdorf name in Bern
source: StadiumDB.com; author: michał
Much to the joy of football fans, the home of Young Boys will soon return to its traditional name. Not due to lack of naming rights holders, rather because the company in question respects the local tradition.
Although for the last 15 years it's been called STADE DE SUISSE Wankdorf Bern (yes, the operator once urges us to capitalise...), to supporters of Young Boys the place was and will always remain Stadion Wankdorf. The name, derived from its location, has been in common use since the old ground opened in 1925 and its replacement by a new one in 2005 hasn't changed much...
Ever since the new, commercialised name was introduced in 2005, fans were reluctant to accept it. In fact, when it was to lapse after a decade in use, supporters collected thousands of signatures in favour of returning to Stadion Wankdorf.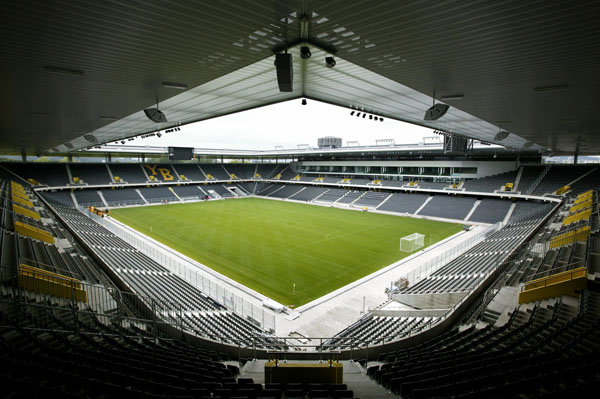 Now, finally, things are about to change. Once the current season ends, the stadium will officially return to Stadion Wankdorf. Interestingly, it's also part of a naming rights deal, not a change caused by lack thereof.
The new sponsor, biotechnology company CSL Behring, is expected to pay a 7-figure sum each year for 5 years with an option to extend the deal by 5 further year. Behring decided to listen to the local community for a very good reason.
"The return of the name Stadion Wankdorf has great emotional value for us: CSL Behring has been anchored in the Wankdorf district for 70 years.'' said Pierre Caloz of CSL Behring.
It's not the first time a naming rights partner decides not to include its own brand in a name and rather offer the fanbase what they desire more: tradition. In Nuremberg a naming rights deal is what led to club legend Max Morlock being honoured in stadium name, while in Dresden two companies bought the name and neither opted to be in it, both selecting to go for what the public liked most.