Nuremberg: Dream comes true, Max-Morlock-Stadion is here!
source: NordBayern.de / BR.de; author: michał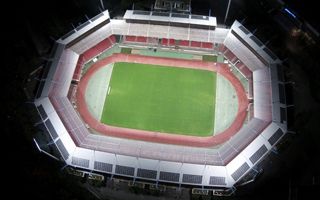 From the upcoming season onwards 1. FC Nürnberg's home stadium will be named Max-Morlock-Stadion, just as the supporters had campaigned to happen for many years.
You may remember the news from February, when a very unusual naming rights project was announced in Nuremberg. Consorbank pledged to not put their own logo on the stadium and instead offered to give the spotlight to Max Morlock, 1. FC Nürnberg's biggest ever legend.
One challenge they had put forward to fans and companies from this part of Bavaria was a crowdfunding effort of €800,000. This would not go towards the naming rights budget itself (worth some €2.4 million), was rather a way to get people involved in order for Consorbank to get their money's worth by public exposition.
The campaign ended on Sunday and came well short of the desired goal, with over €360,000 gathered just hours before the final. Not discouraged, Consorbank announced their offer is still valid, the missing amount was added to the crowdfunding pool and for the next three seasons it's Max-Morlock-Stadion, just as fans have dreamt for years.
It was precisely supporters who proved most active. 98% of all contributions were small donations from individuals, over 4,000 in total.