Alkmaar: Preliminary information about AFAS Stadium catastrophe
source: alkmaarcentraal.nl; author: Agnieszka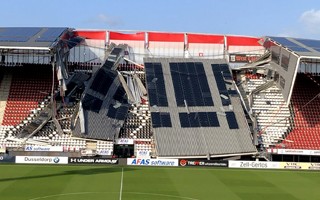 Couple of days after the roof over AFAS Stadium collapsed an investigation to determine the cause of the catastrophe is underway. So far, the main suspects are photovoltaic panels installed there in 2016.
On Saturday, August 10th the roof over north-west stand on AZ Alkmaar stadium collapsed onto the seats. The following day Netherlands Security Council launched an investigation to find the cause of the catastrophe.
Although for results of the investigation we will have to wait, there are some predictions concerning possible factors, that could cause unfortunate events last Saturday.
Many people say, that what could cause the roof to collapse were solar panels installed on it in 2016. For such accusations, there was a reaction from Sunproject, the company responsible for panels installation. Anna Lambrechts, commercial director of Sunproject suggests, that the designers of the stadium in 2006 did not anticipate, that in the future the roof would have to support such a heavy construction. It was not strong enough to hold 1,700 solar panels.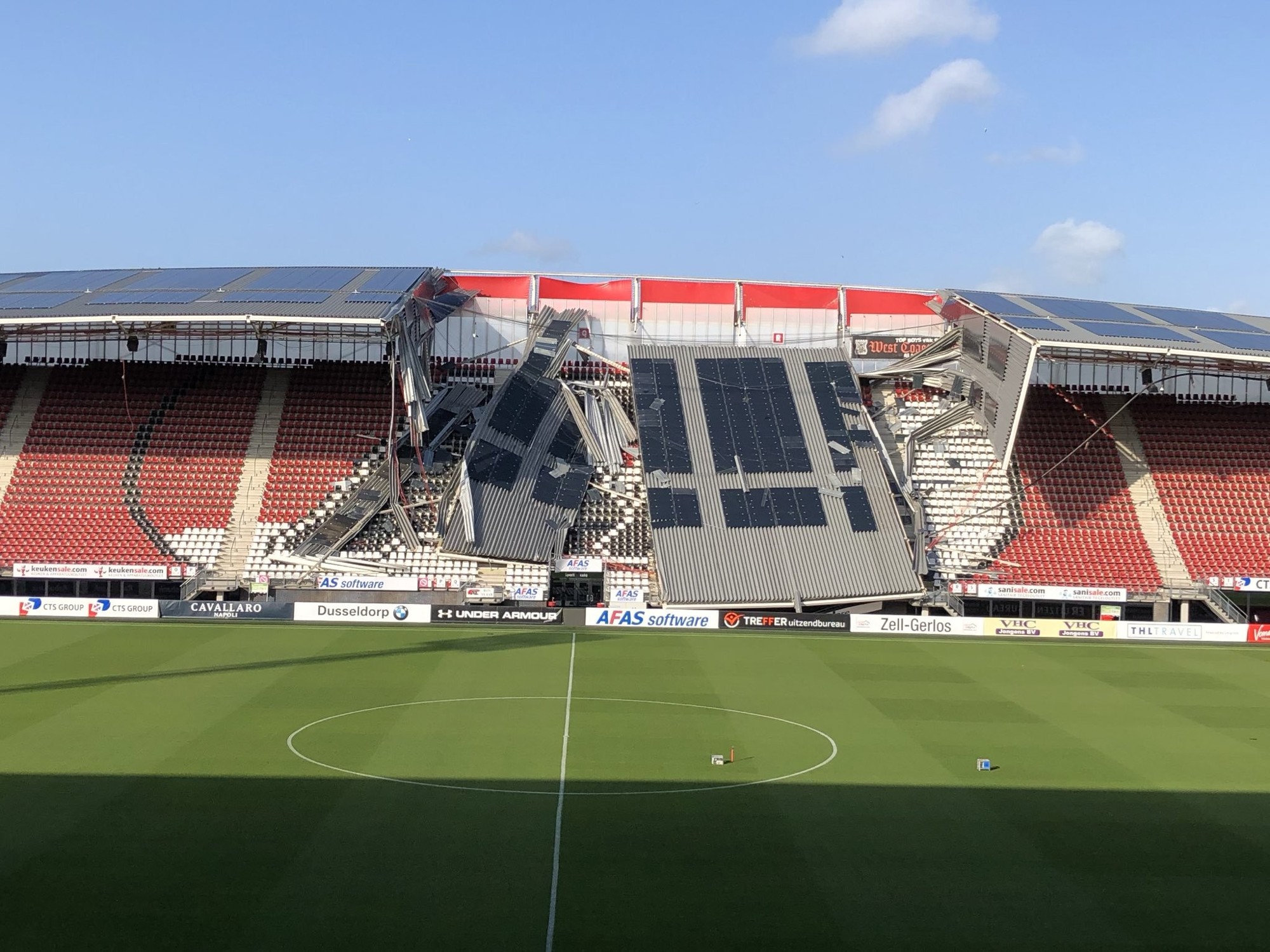 ©AZ Alkmaar
Ynso Suurenbroek, construction and fire safety expert agrees with those claims. According to him the reasons for the roof collapsing are an additional weight on the roof and strong winds. In conversation with ad.nl he admitted, that in 2006 he had noticed, that the construction was too weak. Furthermore, he also claimed, that during the time of construction club owners cared a lot about saving money, which could have resulted in using poor quality materials. He even created a report about his concerns, that was later dismissed by the city municipals.
Andries Broersma, main constructor of the stadium does not agree. He points out, that the stadium the stadium met all construction standards. Moreover, before solar panels installation, AFAS Stadium underwent another control and it showed that the roof would be able to sustain additional weight.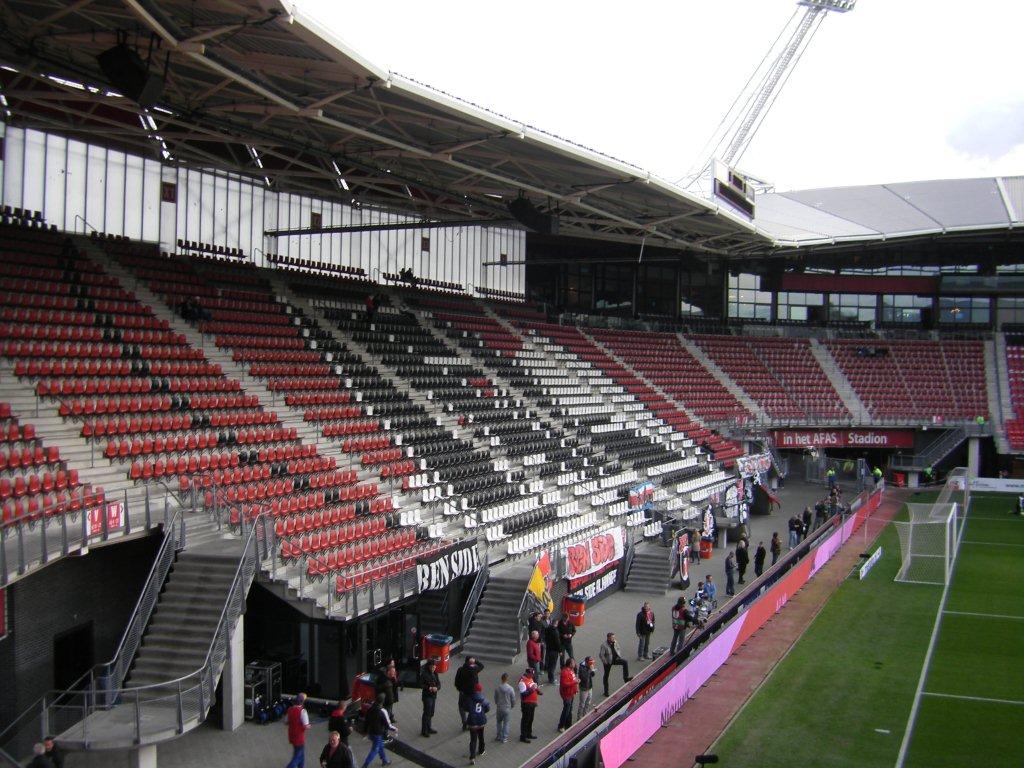 ©Stephan Hoogerwaard
We will learn about specific reasons for what happened in Alkmaar after the investigation. The future of the stadium is still uncertain. Reparations of the roof could last even six months and cause significant expenses. For now, there are no matches allowed on the stadium.
At present, AZ Alkmaar moved to Cars Jeans Stadium in Haga. Hosts of the ground made sure, that AZ Alkmaar receive a warm welcome there. Club symbols appeared on the stands and seats were decorated with the club's colors.
The catastrophe in AZ Alkmaar stadium was the reason for other stadiums to conduct additional controls. Among others, there was a special evaluation of infrastructure in Utrecht on Galgenwaard stadium, which was designed by the same company as the stadium in Alkmaar. We can only hope, that additional controls will help to avoid such catastrophes in the future.