Netherlands: Alkmaar working on stadium expansion
source: StadiumDB.com; author: michał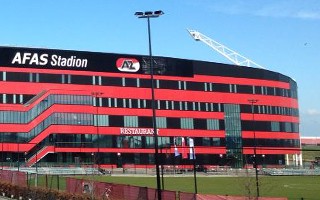 Feasibility study is in the works, outcome should be known soon. AZ Alkmaar want to add seats to boost both capacity and atmosphere. The move should be beneficial economically.
Already upon opening in 2006, the Alkmaar stadium had an option of expansion discussed, possibly to as many as 40,000 seats. Obviously, that didn't reflect short- or even medium-term demand of AZ Alkmaar, rather it included the possibility of hosting the World Cup.
Eventually that bubble had burst upon bankruptcy of DSB, the official stadium owner. AZ Alkmaar had to wait long, until 2017, to buy their venue back and enjoy full control. Now, as announced in November by SLO Patrick Ton and then corroborated in regional and national media, the team is going forward with an expansion plan.
Admittedly, it's far less impressive than a 40,000 stadium would be but instead it's sensible. In the last decade, through thick and thin, the club enjoyed a following of no fewer than 14,700 people per game, which represents occupancy of 85%+, sometimes over 90%.
The most eocnomic way of adding seats is filling the space existing between the field and current front row. Like many stadia across the Netherlands, the stadium was built with a moat serving as main access/egress way for fans. This would now be reorganised, providing space for a few additional rows, especially in the semi-open corners.
Based on this original photo by AZ Alkmaar we created a simulation to give you an idea of how it could look. Please mind, it's not an official image and we only wanted to show how much room there is to fill on the sides, ends and in the corners.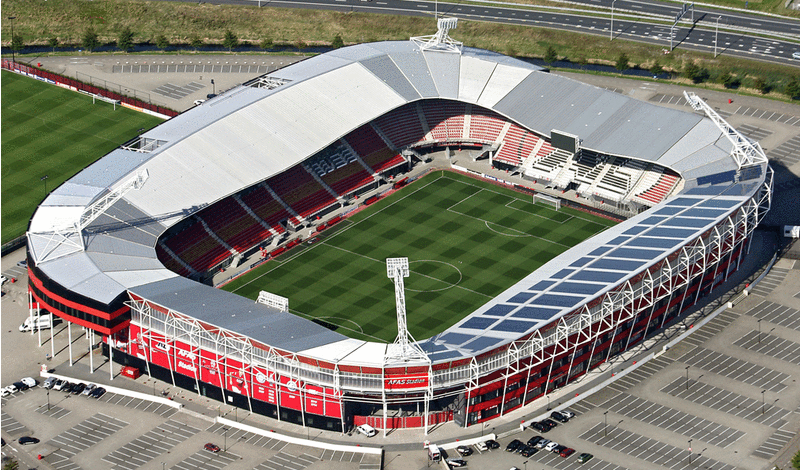 Aside from boosting matchday revenue and attendance rather cheaply, the change should also improve atmosphere. Fans would be brought closer to the field. Also, the semi-open corners, currently accused of causing serious draft inside on cold and windy days, would be filled.
Some issues remain to be resolved, results of a feasibility study are expected soon. StadiumDB understands the project is carried out by Zwarts en Jansma, original designers of the stadium.
While there have been news of safe standing also being introduced in a new way, we have no details on that proposal at this point.
Interestingly, adding seats between the players and front rows is becoming almost a signature way of expanding stadia in the Netherlands. It's been done at Johan Cruijff ArenA, De Kuip and MAC³PARK stadion, among others.