Germany: Naming rights holder decides not to change Energie stadium name
source: StadiumDB.com; author: michał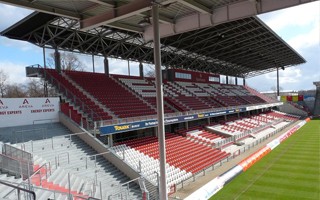 It's a nice Christmas gift for the fans, really. New naming rights contract doesn't put a commercial name onto Stadion der Freundschaft, rather secures the historic name until mid-2020.
It's no secret that naming rights brings some controversy to football. While many supporters see stadia as temples, a holy land if you will, selling the name sometimes prove vital for securing financial sustainability for a stadium.
We already know there are clubs which refuse to sell their stadium name, to name just Manchester United. Others, like the great Real Madrid and Barcelona, don't rule it out but aim very high in requirements, should they ever agree to commercialise the legendary Bernabeu and Camp Nou.
But there's another trend appearing, which sees sponsors reaching an agreement and then withdrawing any exposition of their brands in stadium naming. What they get in return is coverage and respect from supporters who are grateful that their beloved stadium has its traditional name secured for years in advance.
We've seen it happen in Nuremberg last year, where a crowdfunding campaign was ran in order to secure naming rights. While its goal wasn't reached, the sponsor who agreed to co-finance the campaign, Consorbank, still pulled it off and gave fans what they've been appealing for years: stadium name was changed to Max-Morlock-Stadion, honouring 1. FC Nurnberg's legendary player.
More recently, just 3 months ago, similar outcome was reached in Dresden. Here the sponsors, Konsum Dresden and Drewag, bought the naming rights and then offered supporters to vote on the most fiting name. No surprise here, the traditional Rudolf-Harbig-Stadion was selected by nearly 30,000 participants.
Now we're seeing one more example from Germany. Energie Cottbus reached a naming rights deal last week with Sparkasse Spree-Neiße. The financial institution has been a long-time sponsor of the club but not many expected this campaign. The renowned Stadion der Freundschaft, which never had a commercial name, will now be called... Stadion der Freundschaft. The name is secured until mid-2020.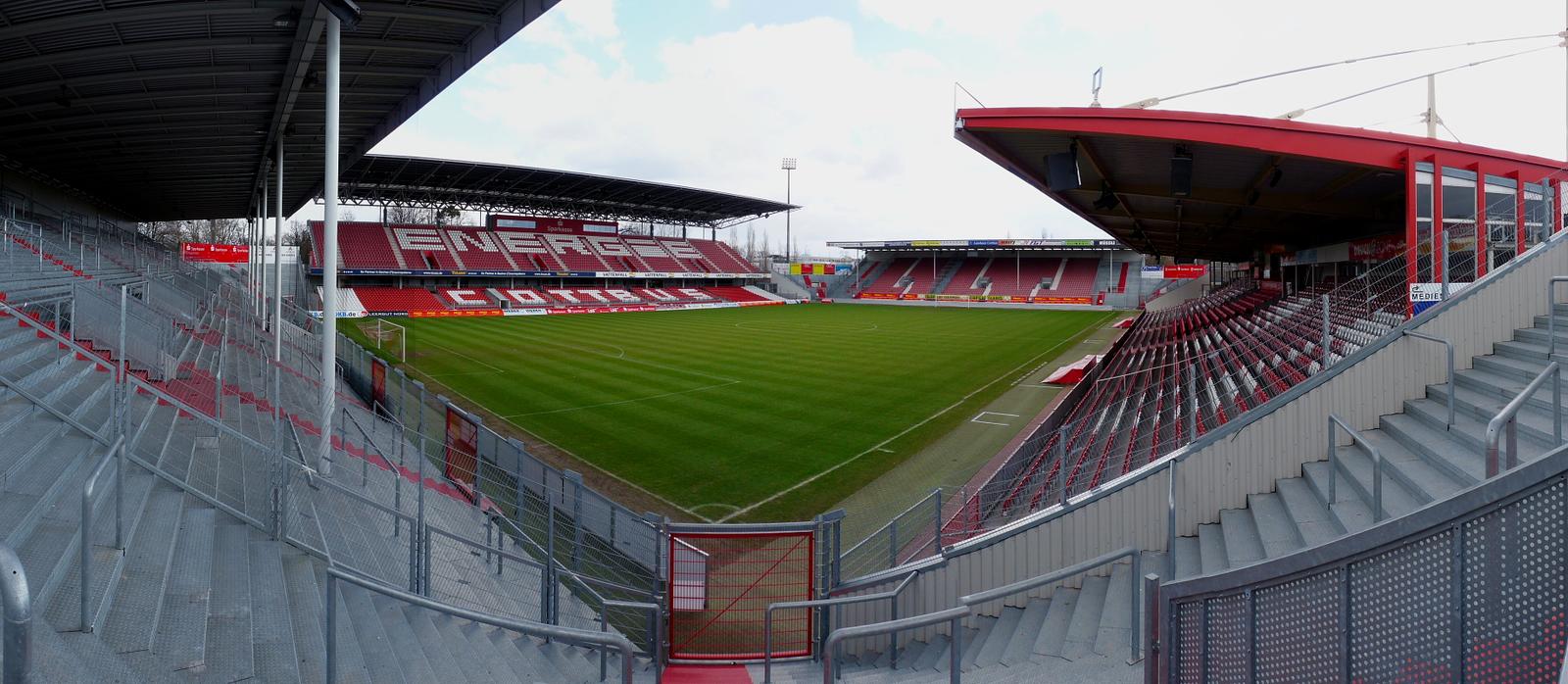 © Philip Schilf