Manchester: Old Trafford naming rights deal is off-limits
source: Telegraph.co.uk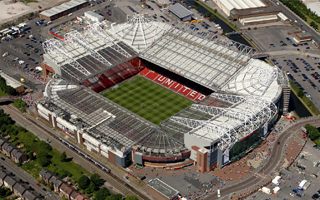 After Liverpool FC, now it's Manchester United who rule out any naming rights deal for their stadium. That might seriously damage fragile relations with supporters for American owners.
Manchester United officially confirmed no naming rights deal for Old Trafford is considered. Premier League's largest stadium is considered one of football's most sacred temples and thus means too much to fans.
And in more pragmatic terms: the Glazer family is already regarded poorly by United fans, potential profits aren't worth the escalation it might cause. Even if recent years saw decrease in protests, relations with fans are still very fragile.
It's not as if United couldn't use the extra revenue, though. Quarterly accounts published in February revealed that the club's debt currently stands at £380m. United are due to publish their latest quarterly accounts on Thursday.
Earlier Liverpool FC confirmed they would not sell Anfield's name under any circumstance, though the club will seek a sponsor for their new main stand.
Currently two biggest deal of this kind in England are those of Arsenal and Manchester City. The teams earn £30m and £35m annually, respectively, from their contracts with Emirates and Etihad. However, both deals include more than naming rights, primarily shirt sponsorship. It's believed that West Ham and Tottenham will join the pack with lucrative deals, once they move into their new stadiums.