StadiumDB Newsletter: Issue 51 - Iraq and more!
source: StadiumDB.com; author: michał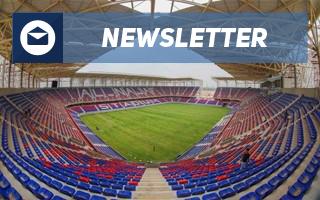 From Iraq's heated inauguration, through concerns around stadiums in France, to safety issues during the Polish Cup finals. Those were only some of the subjects we covered recently, of which you can read in our weekly newsletter. If you wish to get them directly to your inbox, be sure to subscribe below!
Unlike in previous newsletters, this time we'd like to begin with a plea to you, our Readers. We always appreciate your contributions and so, if you see a stadium from your country or area that we're missing, you can help us a lot by sharing your images of the building. We only add new database positions once we have secured an authorised source of images and help from individuals around the world is crucial. You can share materials via email, flickr or facebook messages, which are all greatly appreciated, even if we don't always respond immediately.
Possibly the hottest news of the week, quite literally in terms of climate and atmosphere inside the ground, comes from Iraq, where the new Al Najaf Stadium finally was opened. After 7 long years of construction it's now almost entirely complete and on its first day saw crowds of nearly 40,000 people, while its capacity is 30,000. Yes, Iraqi people are crazy about football and we love this kind of enthusiasm. Wish to see more updates from this rapidly developing country and we're quite sure they're coming, in Baghdad alone there are three new stadiums growing that we know of!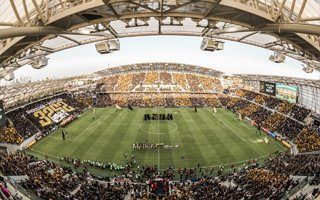 Only one new stadium joined StadiumDB recently, but what a stadium that is! Banc of California Stadium has finally opened its doors to the public on Sunday, becoming... the first open-air stadium built in Los Angeles since 1962. Because, you know, who would consider LA Galaxy a team from LA? The $350-million Gensler-designed MLS arena is one of the best soccer-specific venues in USA and probably one of the best in its size category worldwide.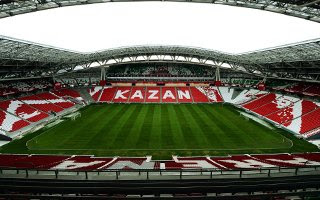 In Russia it's green light in all 12 World Cup cities after Samara joined the pack last week. All host venues have had at least one test match held, which means even the greatest sceptics cannot argue Russian organisers won't make it in time for the June tournament. In upcoming week we'll be showing you the stadiums we still don't have in our database, for now there's also some coverage of those existing already, like Kazan Arena and its struggle to make ends meet.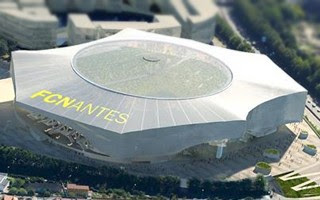 In France we had news surrounding two major stadium developments. First, opposition against the spectacular YelloPark in Nantes continues as critics call ending public consultation a farce. Not without reasons as well, on which we agree having seen the process continue without tackling major issues worth being debated. Another disputed development should begin in upcoming years in Clermont-Ferrand, where the current Montpied stadium should grow from 11,000 to 30,000. Why disputed? Attendances at Clermont Foot are just over 3,000.
We also promised you a follow-u to the story of the Polish Cup final. And we delivered, even if it's something we wish wouldn't have happened. A very dangerous crush at one of the gates of PGE Narodowy was brushed off by the stadium's press officer as a case of hooliganism, while people on site, including officials, claim that Arka Gdynia fans were put at actual risk by the strategy (or lack thereof) implemented before the football game.
And finally, there's news from Japan, where 7 host venues for the 2020 Olympics were selected and approved by the IOC and FIFA. Vast majority were purpose-built for the 2002 World Cup and only the iconic Olympic Stadium will be a brand new stadium.