Russia: Kazan Arena still far from perfect
source: RealnoeVremya.ru; author: michał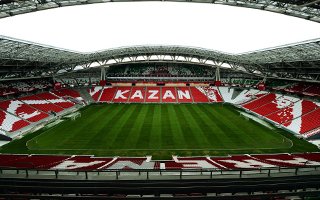 Even though it's been in use for 5 years, the gem of Tatarstan is still struggling to generate revenue. Key issue? Relations between the stadium and Rubin Kazan. After the World Cup further efforts will be made to ensure future profitability.
For the time being all of Russia, Kazan included, is focused on the 2018 World Cup. There are 6 games planned at Kazan Arena, including one quarterfinal. Everything is almost ready as Europe's biggest multimedia facade of its kind is being inspected and modernised.
However, after the global focus shifts to the next World Cup hosts, locals will again face the same old issues: how to make Kazan Arena a profitable venue. As things stand, it's almost unique on the professional football map for not too good reasons. Kazan Arena and Rubin Kazan have had a very rough relationship so far. As a result, the club hosts neither its offices, megastore or museum at the stadium.
As Kazan Arena general director Radik Minnakhmetov indicated in an interview with Realnoe Vremya in April, the stadium made avilable spaces for Rubin's offices, even painted them back in 2013. But the team never settled in. Agreement is still to be found on almost everything, beginning with long-term revenue share and lease, ending with small infrastructural expenditures.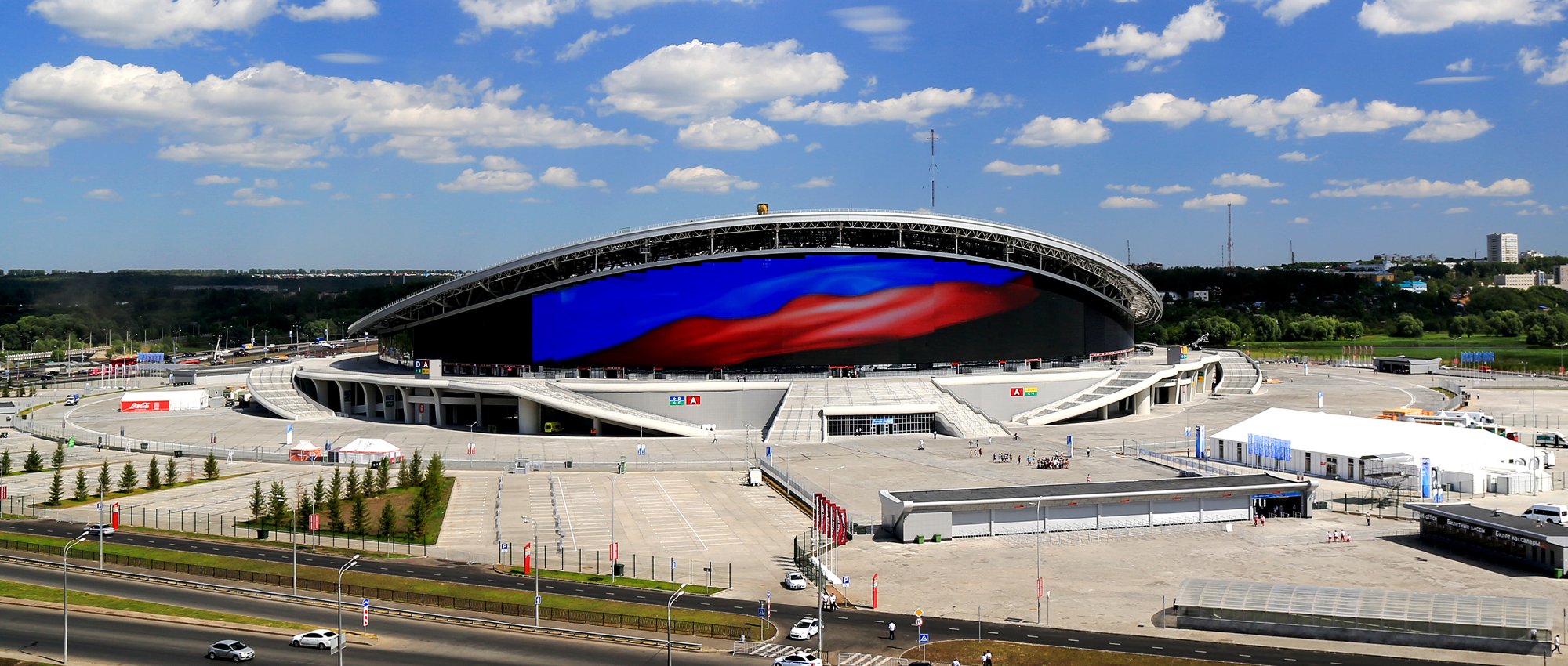 Fot: Stanislavgubaydullin (cc: by-sa)
Heating of the arena is a great example. Since it opened in 2013, attendances have been dwindling, at present staying below 9,000 on average. While largely owed to Rubin's mediocre performances, this is also caused by tough climate of Tatarstan. This year temperatures went above zero only at the end of March. The hit game against Spartak Moskva was thus held at -10º and saw only one in three seats filled, just over 14,000 people.
"Well, no normal person would come to the stadium with a child and at -10 to sit for an hour and a half. Once he returns with feet frozen off, he'll fall ill for two weeks and say no, «thank you, not going to football anymore». Heating would solve the issue." says Minnakhmetov.
A system of auditorium heaters like the one at Donbass Arena could cost between RUB 130 and 150 million (€ 1.7 – 2 million) and might increase turnout by 30-40%, as indicated by the general director, who... won't invest in them. According to Minnakhmetov, the club should do it.
"And who gets the income? We receive our income from the lease. It is clear that from the heating of the stands we, as a stadium, have no income. But, of course, we are interested in the comfort of all our guests."
In fairness, there's not much money to go round at Kazan Arena. The stadium can only cover half of its budget with generated revenue, the rest being covered by the Tatar authorities. In the long term getting out of the red is planned, but return on all money invested in the stadium will never be possibe.
The main plan as of now focuses around available floor space beneath the stadium and promenade. There are alredy many leisure and commercial uses available there, now the point is to integrate them into one centre and add significant amount of office space. Once all facilities are connected, workers and customers will be able to move between them without leaving the stadium, which will help during the winter and increase comfort throughout the year.
In a year the revenue from non-matchday use should reach RUB 50-60 million. Once all four stands are connected and offices full, it's expected to double. By that time non-football use could cover half of the stadium's budget or more. Football still secondary.