Cagliari: Meet the 3 possible stadium options
source: StadiumDB.com; author: michał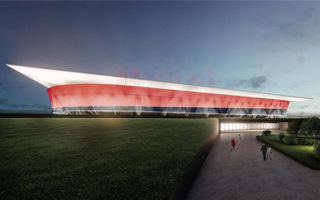 They're all far more impressive than the ruins of Stadio Sant'Elia, that's for sure? But which one will be selected as the best way forward? Take a look, just like Cagliari Calcio fans are doing right now!
Yesterday Cagliari Calcio for the first time ever presented the 3 final stadium visions to their fans. In a 3-hour long conference all consortia bidding to deliver the stadium presented their ideas for what will ultimately be the club's new private stadium.
As required, all three design teams delivered stadium plans for 25,000 people with option to expand and reach 30,000 in the long term. Aside from regular football use and demanded compact seating bowl, the new stadium is also expected to host a minor hotel, extensive commercial spaces and leisure areas for supporters, residents and corporate clients alike.
Please take a moment to view all 3 concepts below. The winning bid should be selected by April and construction is expected to end by June, 2021.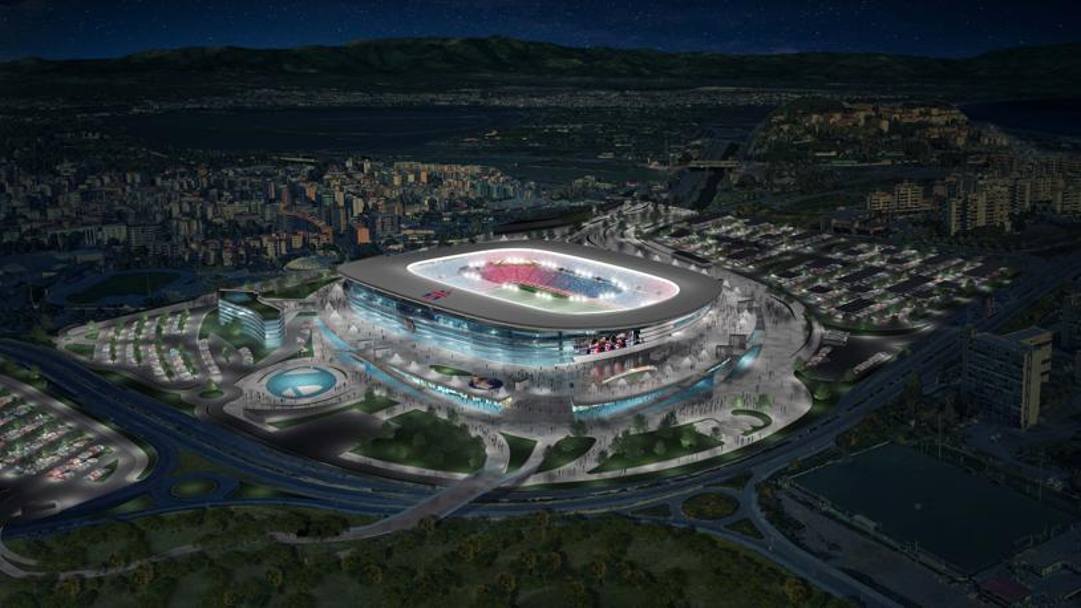 © Cagliari Calcio
Main inspiration for this stadium is its maritime environment. The upturned roof was inspired by a sail. Facades covered with blue glass and aluminium simulate the sea, while large oval shapes landscaped into its direct surroundings (fountain, courtyard) are like rocks scattered on the beach.
This light and consistent concept envisages stands cut into two tiers, with the main western side playing dominant role. It would house conference facilities, 26 private boxes, smaller lounges and one major lounge on top, giving overview of both the field and the sea outside.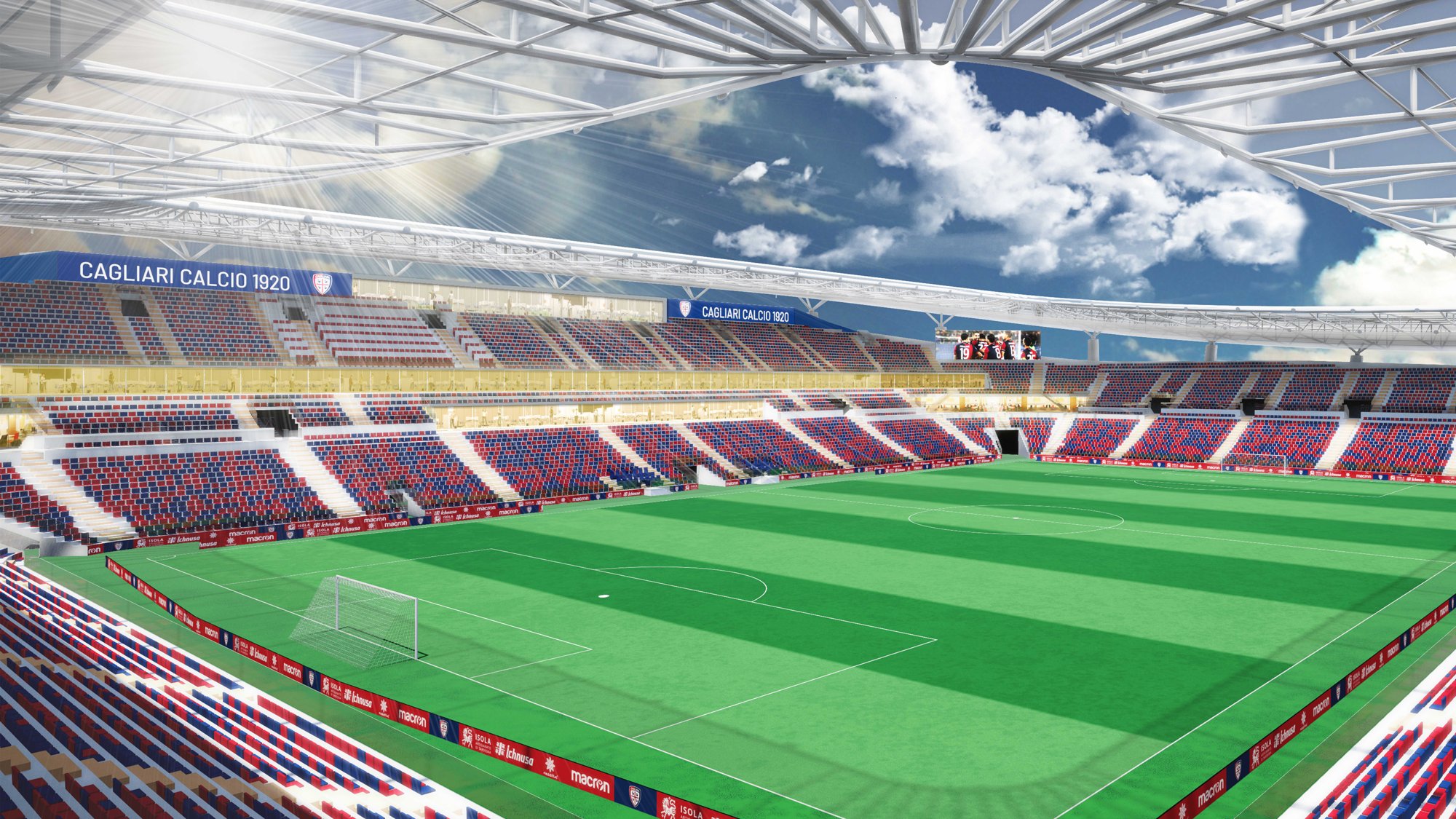 © Cagliari Calcio
While initial capacity is set at under 25,000, eventually the stadium could grow to 30,000. 5,200 additional seats might be installed on top of the north, east and south sections.
In line with Cagliari Calcio's requirements, the stadium also offers extensive facilities for commercial and leisure use, in order to generate revenue throughout the week.
© Cagliari Calcio
Surrounded by thoroughly landscaped green areas, the stadium sits on a podium accessed by fans through assymetrically planned routes. With secondary uses being placed in additional buildings beside the main stand, the stadium has one unifying and dominant element: the roof. Rectangular and vast, spanning well beyond the seating bowl, the roof adds lightness and organises space.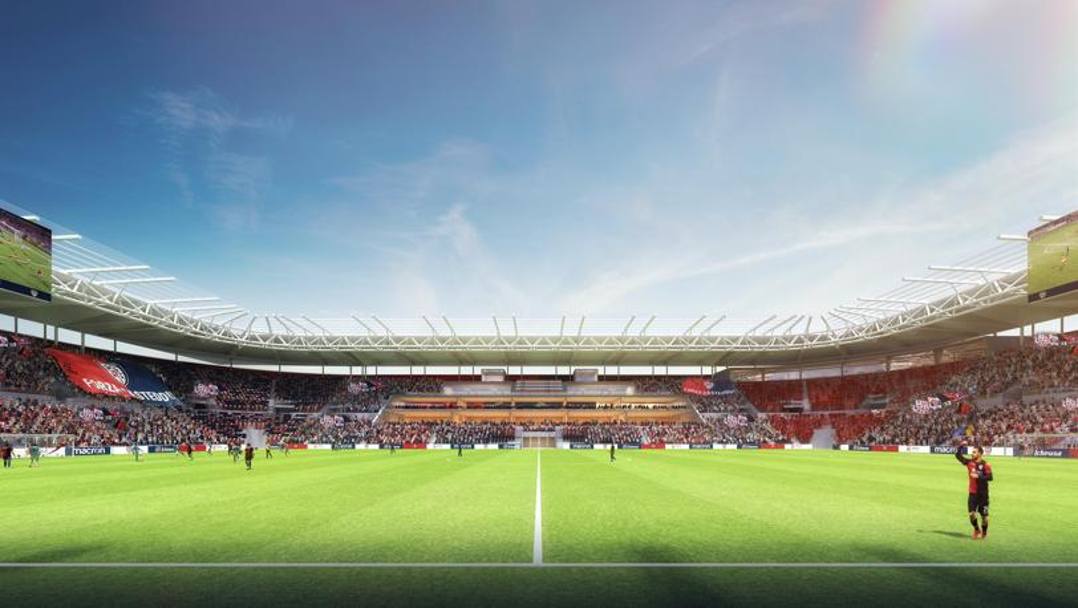 © Cagliari Calcio
Double-tiered stands offer a traditional seating layout, compact enough to not only ensure optimal viewing conditions, but also to fit 5,000 additional seats, should such need arise.
The main structure of all stands is wrapped with delicate membrane skin. With LED diods sewn in, the wrap comes alive at night, becoming a giant screen and improving atmosphere, drawing people from afar.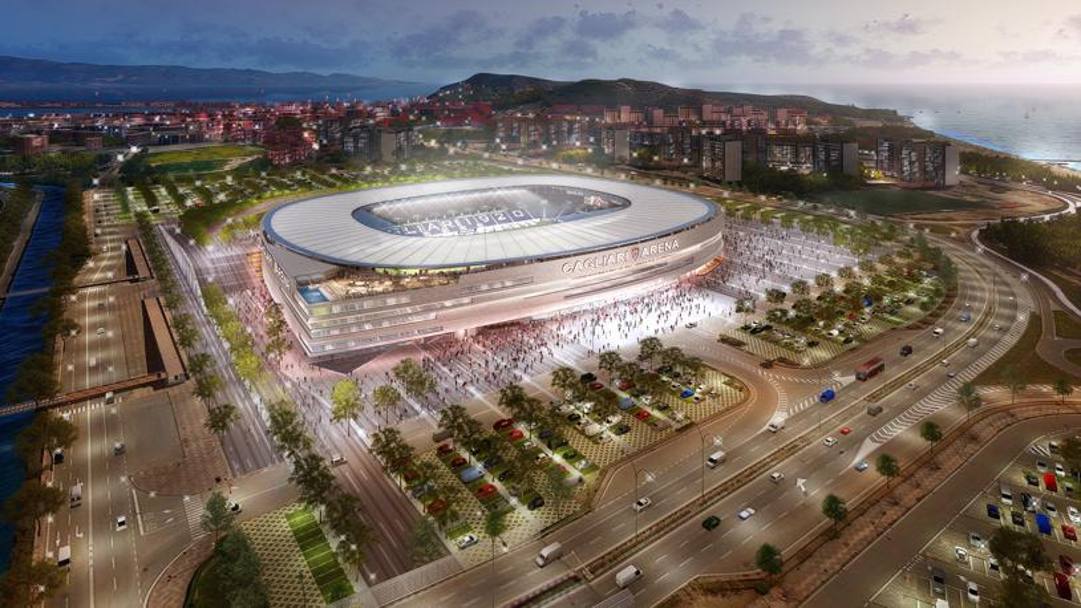 © Cagliari Calcio
Possibly the most conventional in terms of urban planning, this design by Manica Architecture of the Sportium consortium would welcome all fans from street level. Vast majority of its surrounding would be occupied by parking, though significant public green area is planned behind the east side.
With no additional buildings around it, the stadium would successfully comprise all required facilities within its simple and elegant form. This includes hotel rooms placed above a corner section or an open hospitality deck with a swimming pool overlooking the sea.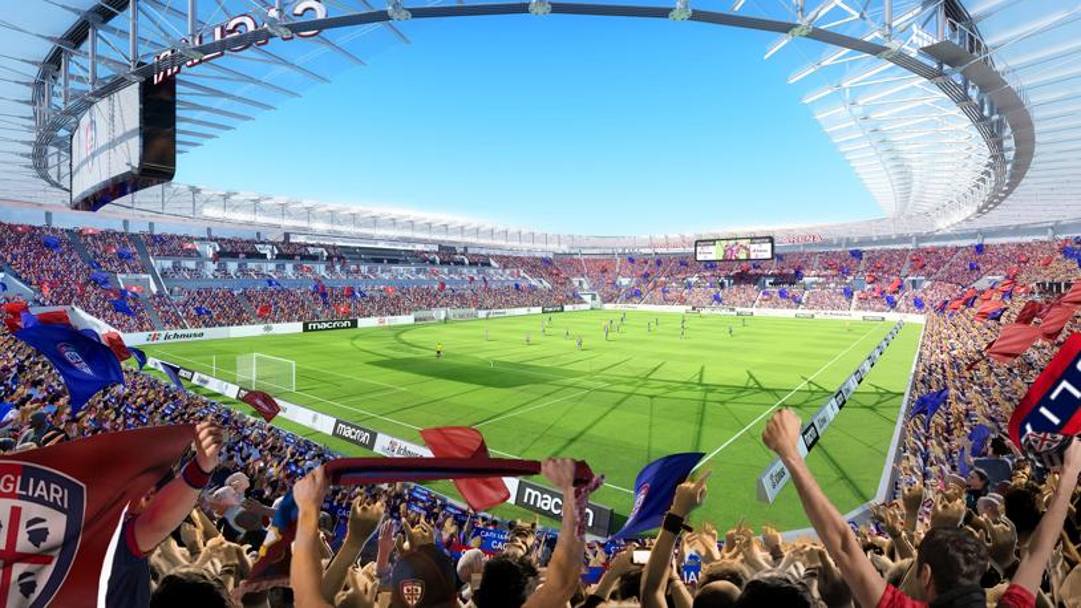 © Cagliari Calcio