StadiumDB Newsletter: Issue 38 – piece of our new design spree
source: StadiumDB.com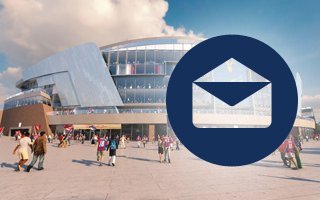 Almost 40 weeks into our newsletter we continue to have a lot to show you. This time we're in a "one design per day" mode and additions to our database will continue in the coming days. But first, see the four we enjoyed most last week.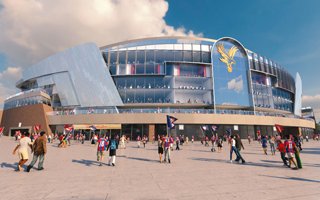 First in line has to be the expansion proposal by Crystal Palace FC. It may only include one grandstand for now, but Palace have been attempting to upgrade their stadium (or find a brand new site) for quite some time. The addition of roughly 9,000 seats overall will actually multiply the Premier League side's commercial spaces, bringing an estimated boost of £15 million annually. If so, the expansion will pay for itself in 5-7 years. And on top of that is the architecture by KSS Group, the renowned English practice which incorporated the symbols of eagle and actual Crystal Palace pavilion into the facade.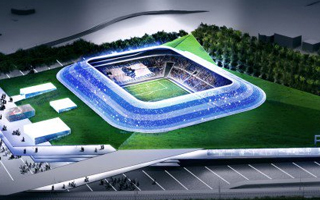 As if we haven't seen enough from Italy in recent weeks, another new design has been presented. Now in Pescara, home to Serie B Pescara Delfino and seriously dated Stadio Adriatico. The old venue is expected to be stripped or demolished entirely, but only after the football team moves 1 km south-east, to the city's new leading leisure precinct. Not only a 20,700-seat stadium, this will be a commercial and recreation hub, as well as one of Italy's frst LEED-certified stadia.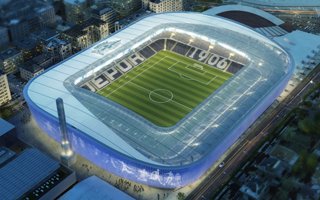 In Spain a similar wave is happening, however in this case focused around renovations of existing stadia. Dictated by football authorities, financed largely by taxpayers, another chapter in this nationwide programme is expected to happen in 2018 in A Coruna. Home of Deportivo, the famous Riazor, will get a brand new roof and facades. Timeproofed structurally, the building will however leave some infrastructural issues unsolved. But then again, with budget of €7 million and just 3 months for work on site, you could hardly expect more...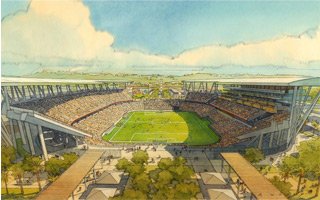 A week without news from the US would be unusual and so we have for you a brand new design of San Diego State University Stadium. Is an NCAA 35,000-seater important for 'global' football? You bet it is! It may become home to another football club of MLS and who knows, maybe even an NFL franchise, should the league return to South California. But for now it's only a master plan for what should replace the vacant Qualcomm Stadium...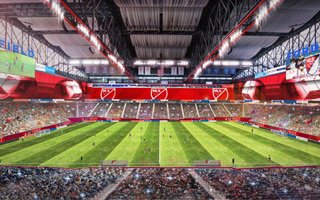 There was also breaking news about MLS expansion as four finalists were selected. The cities of Cincinnati, Detroit, Nashville and Sacramento made it to the shortlist. Two winners will be selected from this shortlist very soon, so be sure to visit StadiumDB for latest updates regularly!