New design: Legend of Galicia reinvented
source: StadiumDB.com; author: michał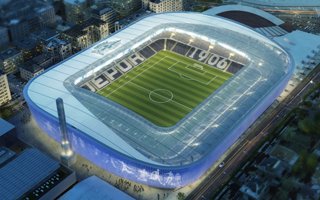 No expansion and only several areas to be upgraded. And yet the famous Riazor, home to Deportivo La Coruna, will completely change its image in 2018. Works on site will last just 124 days.
Presented for the first time in late November, this exciting vision presents one stadium you surely know. Riazor, currently named Abanca-Riazor for commercial reasons, has been redesigned by Arias Infraestructuras, the winner of public competition launched by the city of A Coruna.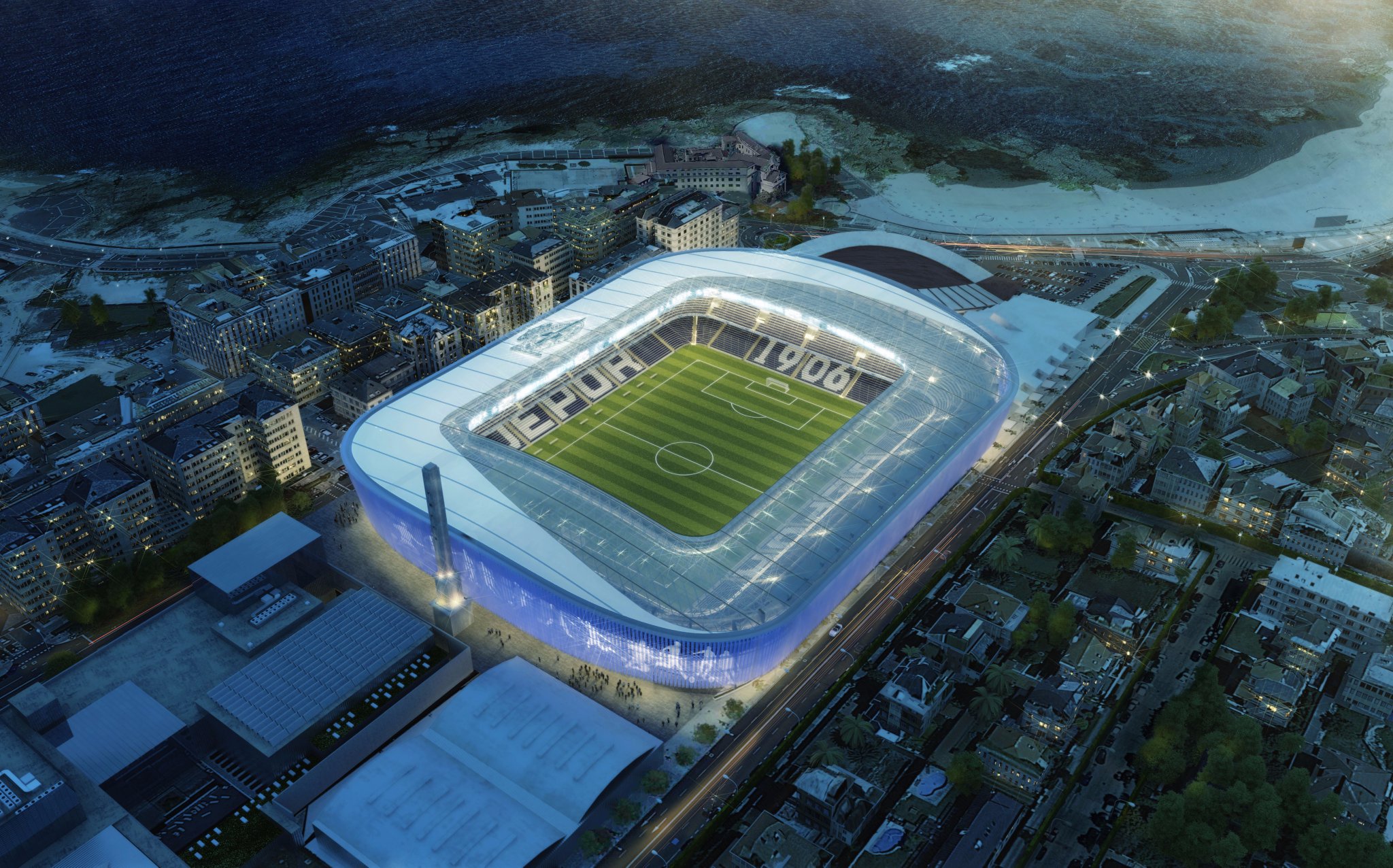 Their concept foresees a major upgrade of the famous Riazor, home to Deportivo. Two most crucial areas are the roof, subject to numerous damages and poorly maintained for years, and new facades. All of the works are expected to cost €7.162 million, a modest amount when you take into account the scale.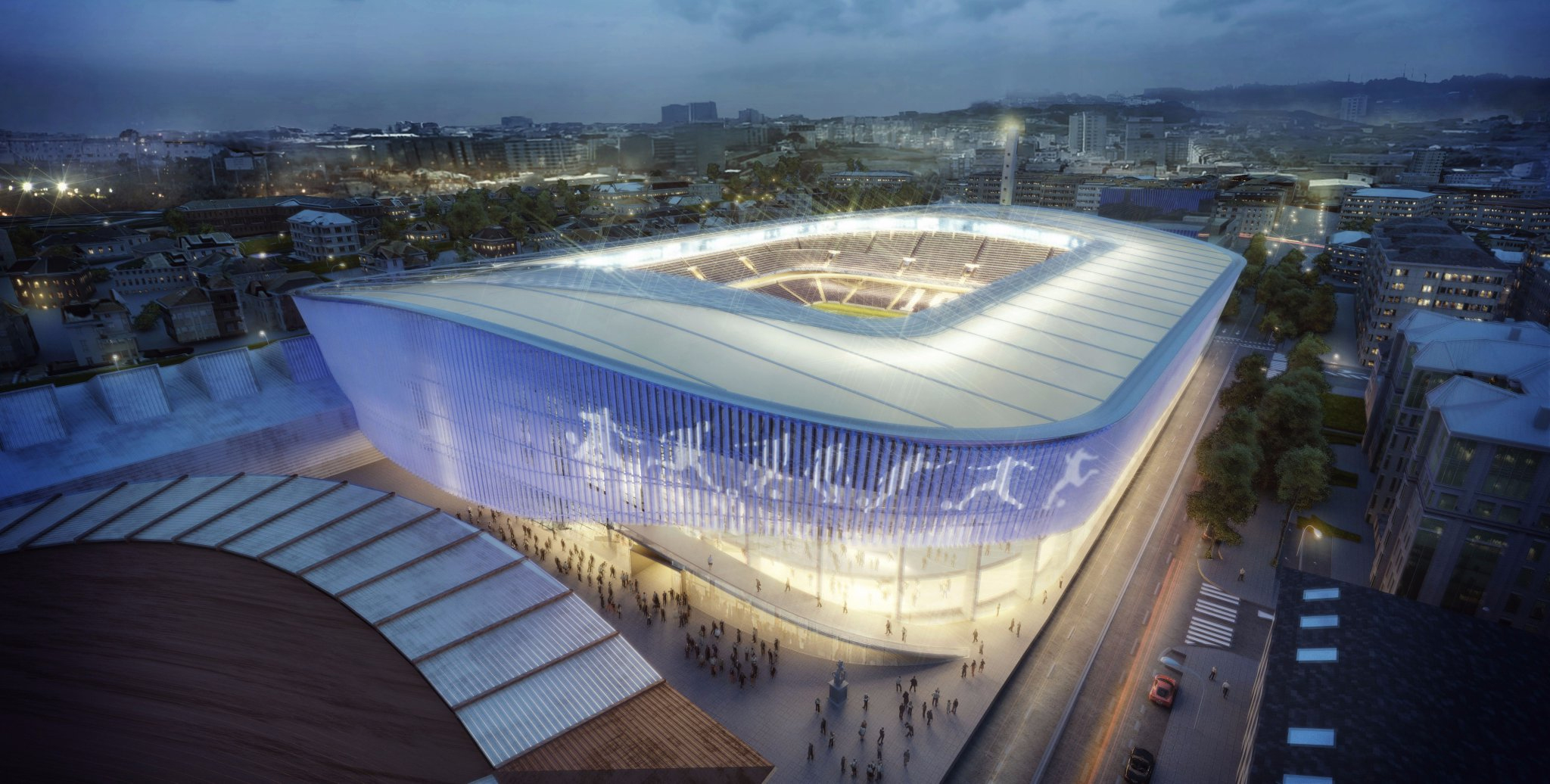 The roof will be completely replaced along the south and north sides, while both ends (east and west) will only see new cladding laid. All of the roof will be covered with polycarbonate panels, which will have higher translucency in the south and turn milky in other parts.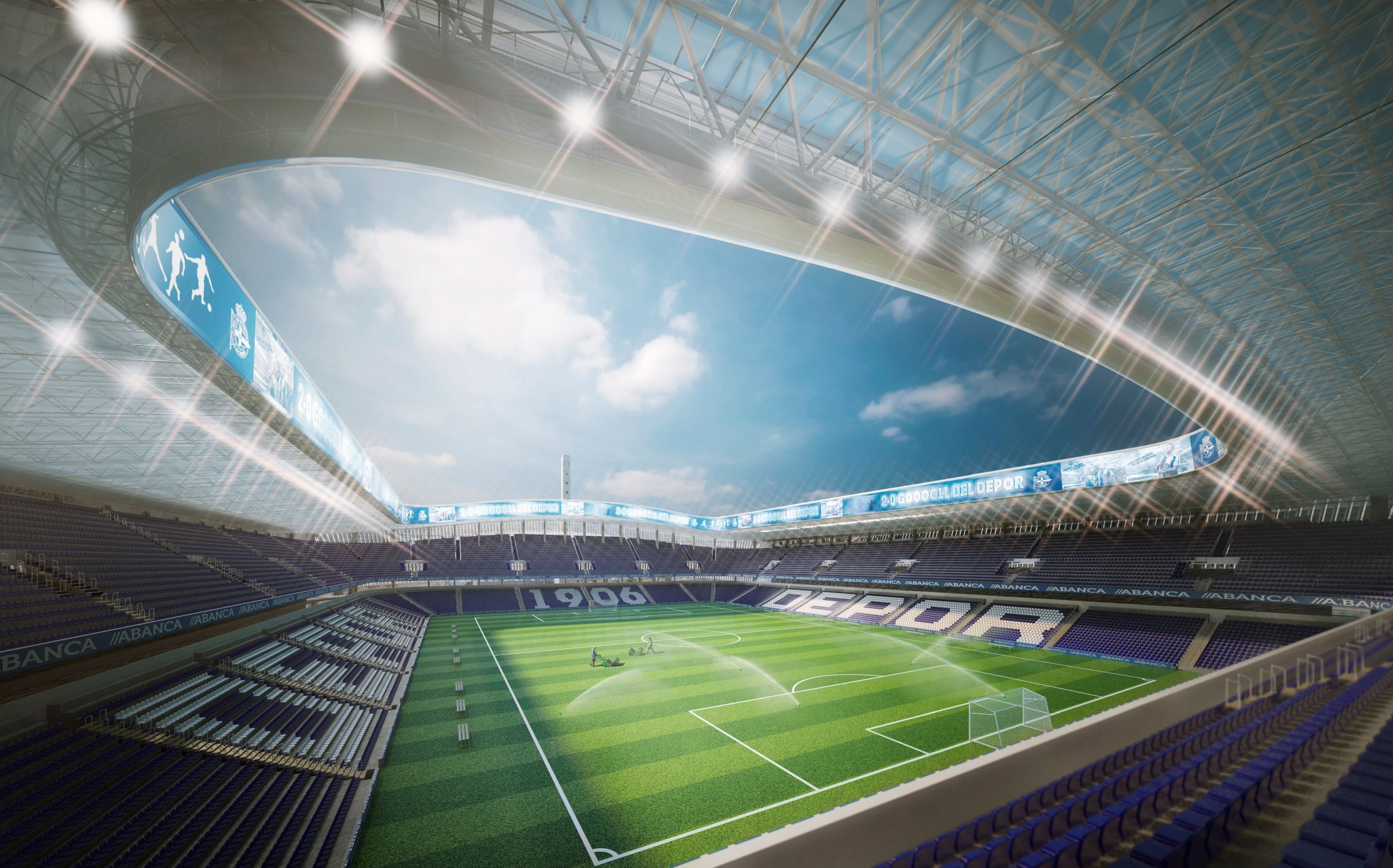 Also facades will have blue polycarbonate cladding, additionally covered with vertical blinds. Together this should create a fitting blue and white branding, faithful to Deportivo's club colours.

Initial time frame was set for 2018-2019 completion but the selected design enabled shortening the duration to just 8.5 months, of which only up to 92 days between seasons would require work on site. The remainder would be spent on prefabricating.
One thing not expected to change as part of the project is the auditorium. However, it should be remembered that all seats at the stadium have been replaced in 2015 and new giant screens were mounted on top of both the east and west ends.