Spain: Depor and Celta stadiums hit by strong winds
source: LaVanguardia.com / Vigoe.es; author: michał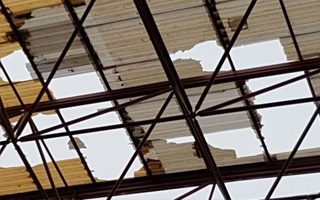 Deportivo La Coruna and Celta Vigo had their home games postponed after high winds damaged roofs of their stadiums. In A Coruna serious repairs are coming up.
Last weekend was a very difficult one for western Spain, hit by winds reaching up to 120 km/h. That's bad luck for Deportivo La Coruna and Celta Vigo, which both were set to host home games on Friday and Saturday, respectively.
Structurally their stadiums remain intact, but in both cases pieces of the roof came off. With winds staying strong over the weekend, playing games at Estadio Riazor and Estadio Balaidos could have posed a risk for spectator safety.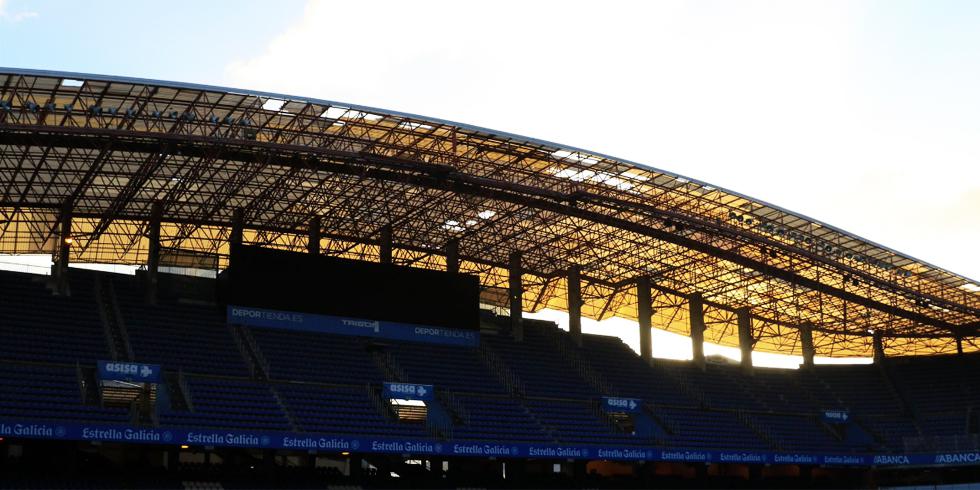 Deportivo were to face Betis on Friday evening but the east stand's roof failed to withstand the high winds. Numerous sheet of the polycarbonate cladding fell off, hitting nearby streets and/or falling onto the stand.
It's not a new issue for Deportivo, whose roof hasn't been touched for 16-22 years (depending on stand) and was scheduled for major repairs back in 2014. Back then tender worth €2.9 million had to be cancelled, which later happened again in 2016. Further attempt was planned for 2017 but now emergency repairs are needed for the stadium to be back in use at all.
It's also not the first time a piece of roof has fallen off at Riazor, the last such case happening in April of 2016.
In Vigo the situation is similar, just as similar are roof structures of the two stadiums. However, in this case scale of damages is far smaller with only the westernmost part of the main south stand (some 20 m2) being affected. Still, the risk of further elements being torn off caused the Sunday clash against Real Madrid to be postponed.
Please mind, the stand affected by high winds is not the one currently undergoing major renovation.