StadiumDB Newsletter: Issue 37 – got these news?
source: StadiumDB.com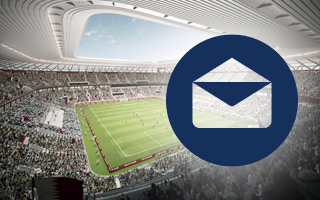 For professional reasons we had to switch dates of most recent newsletters but bare with us, the cycle should be back to normal soon as we slowly begin planning Stadium of the Year 2017. But let's not get ahead of ourselves yet and first see what happened in the last few days...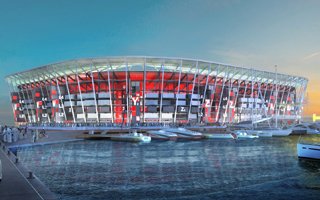 By far the most important news is what may become a true breakthrough in tournament stadia: the very first fully demountable World Cup stadium. It's what we were quietly hoping to see in Qatar and now it might actually happen. We're still on the "might" side rather than "will" because it's the very first one of its kind and a lot has to be clarified. But Ras Abu Aboud Stadium in Doha is a fascinating premise! Can you imagine a stadium being put on a freight ship and transported somewhere else? If not, watch the Supreme Committee's materials.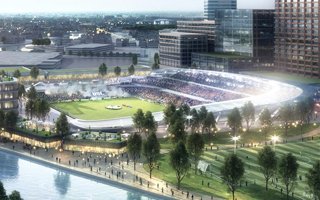 Another intriguing, though not so revolutionary, stadium design has been presented for Chicago's second football (soccer) club. If delivered as announced, it could become the smallest football stadium to have a retractable roof, making it an indoor arena when needed. The 20,000-seat venue is part of a proposed $10-billion development of Chicago's North Side and the developer has already secured a football franchise in USL (2nd league).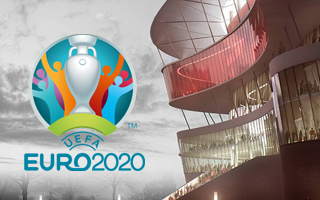 In opposition to these exciting developments, situation in Grimbergen/Brussels is getting more and more dire. We're just a week away from UEFA's decision whether to strip Belgium of the Euro 2020 hosting rights and bad news are piling up for the proposed Eurostadium. Might prove fatal to the €300+ million project, which has been deadlocked for two years now.
Meanwhile in Spain, the old/new stadium of Celta Vigo is subject to controversy once more. Relations between the municipality and Celta haven't been great from the very start but now it's gone very bad. The club's president this week called the stadium "moderately passable", while the mayor accused Celta of not paying enough to rebuild it. Hardly good atmosphere ahead of most challenging phases of the redevelopment.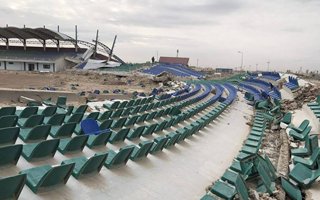 And finally, disturbing sights from Iraq, where the new Fallujah stadium hasn't even been used much before being partly demolished in warfare. It was completed in late 2013, when ISIS took over control of the city. Now that it's reclaimed, Iraq's sports minister assures the population rebuilding efforts will begin in 2018.