New design: Chicago derby from 2020 onwards?
source: StadiumDB.com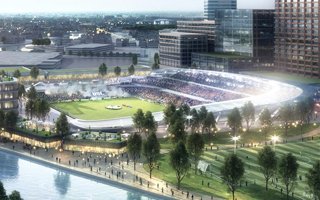 Brand new 20,000-seat stadium in Chicago will not serve the MLS team Fire but a new USL team. The two could meet occasionally to settle the case of supremacy in the Windy City.
This stadium scheme made headlines back in October when it was discovered as part of Chicago's bid to lure Amazon to a revitalised North Side area of Lincoln Yards.
Released by developer Sterling Bay, image of the stadium hardly matched with actual needs of Amazon so questions of future use began surfacing. All we knew initially was that it would have three cascading tiers in the west, lowering gradually towards the Chicago River.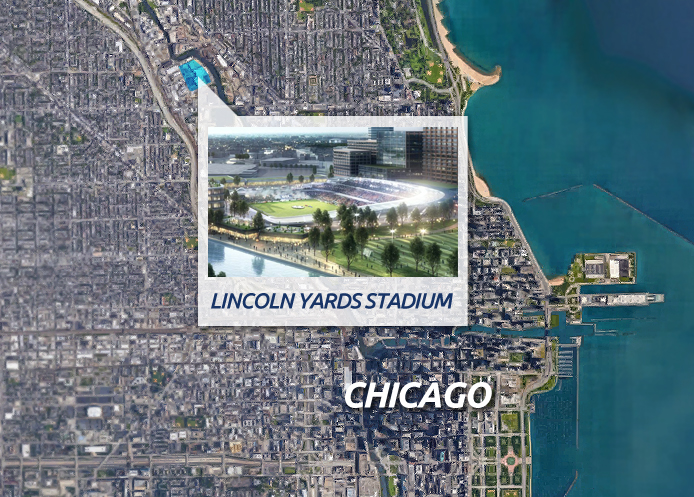 In terms of size it could house an MLS team but there was no news of possible cooperation with Chicago Fire (currently playing at Toyota Park) or a new MLS side being established during any of the upcoming expansion phases.
Finally last week, after a month since the image was released, we learned that Sterling Bay acquired a franchise in USL, the second league of USA's pyramid. The new team will begin playing in 2020 and Lincoln Yards is where its new 20,000-seat stadium would be built.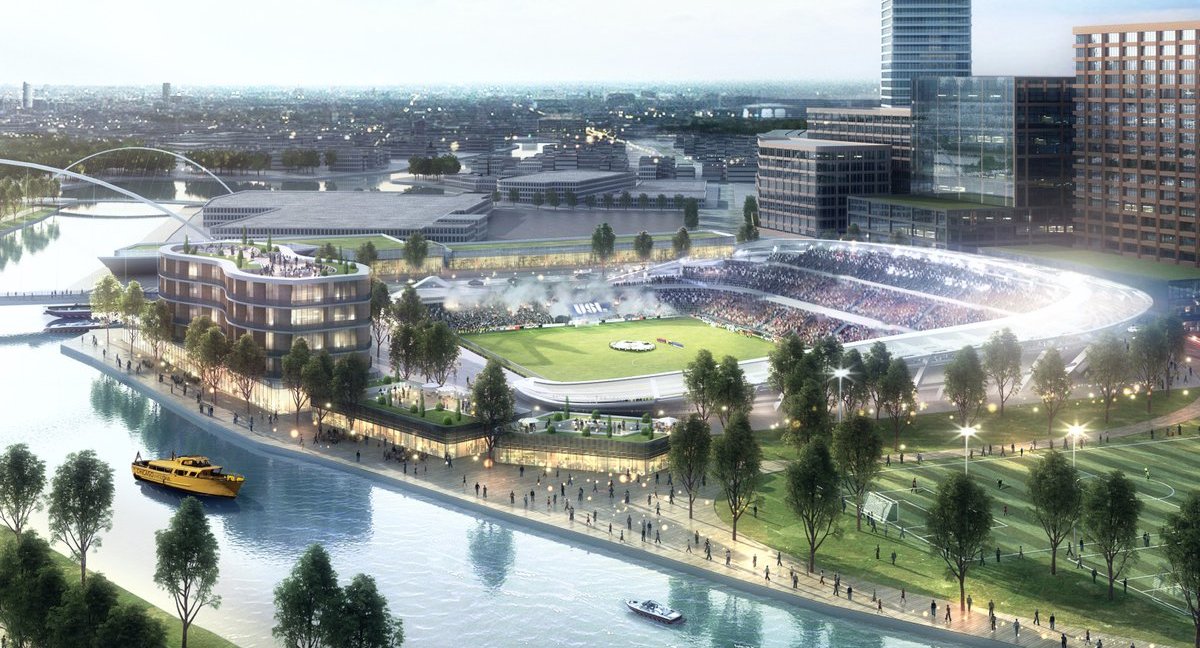 While MLS and USL teams don't usually meet due to no promotions or relegations, they do meet in the US Open Cup. This opens a chance for regular Chicago derbies for the first time, possibly from 2020 onwards.
However, along with the news of USL franchise being acquired, we also learned that the stadium renderings should not be treated as final. While designed by renowned architectural practice SOM, this concept is only part of the Amazon master plan. Final stadium should include a retractable roof to increase its versatility.