StadiumDB Newsletter: News of the week, issue 34
source: StadiumDB.com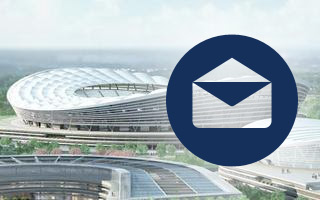 From the shocking attendance at Al Ahly's training to new stadiums being designed and built in China and Japan. Here's the week that was at StadiumDB. For regular updates be sure to subscribe to our newsletter!
We have to begin last week's "top" with the amazing Suzhou stadium. Not only the stadium is amazing, the entire transformation of Suzhou is one to behold. But as we're not here for urban planning, let's just mention that this 45,000-seater will have one-of-a-kind lightweight roof.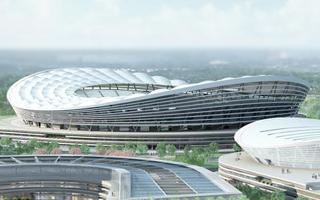 Covered with PTFE, it's the largest undulating single-layer longspan cable roof in China, one of very few worldwide. Sounds very specific? It has to be because otherwise it's just one of those state-of-the-art cable roofs we've admired German engineers from SBP for over the years. It's a stadium we'll all be able to enjoy when it opens early next year.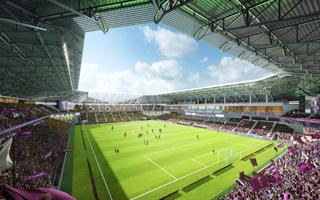 One more design, much more modest than the Chinese, is that of Kyoto Stadium in Kameoka. If you know J1 League, you surely recognise Kyoto Sanga FC and you should also recognise how Japanese football is finally shifting to football-specific stadia. Kyoto is just the latest example, following newly opened venues, like Suita and Kitakyushu in less than two years. This time a 21,000-seat double-tier stadium will have octagonal shape and make for a fitting home to the Kyoto side, even if it will actually be built outside the city...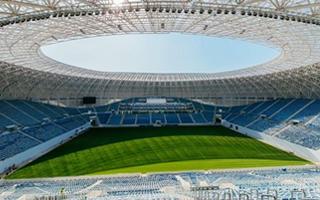 In Kyoto they had waited for the stadium to go ahead since early 2000s, it's been significantly shorter in the Romanian city of Craiova. Their new stadium was going rather smoothly until after groundbreaking, then it then fell a year behind schedule, was met with significant structural issues and in the end was only greenlighted for use 24 hours before us sending this newsletter to you! But that means Friday's opening game will be held as planned so be sure to check for this stadium on StadiumDB after the weekend.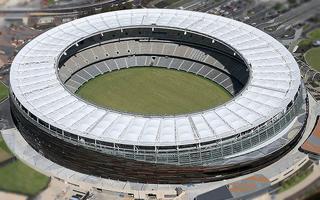 In Australia we now not only know the official opening date of their most expensive stadium ever. Now tickets for Perth Stadium's inauguration are also available. While its operation begins with a free community event, the building later host a variety of events, including concerts, African football, rugby and football/soccer. But you might be more interested in its masterpiece of a lighting display. We included a video in the article, so be sure to check it out.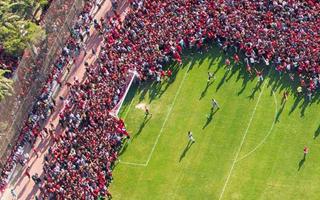 And yes, for that final, more amusing piece of news: you have to see how Al Ahly supporters made sure their team's players were properly motivated ahead of their departure for Casablanca. Or did they? Al Ahly eventually lost to Wydad, failing to win their 9th Champions League title. That said, it's always a major piece of news when you have 30,000 people coming to an open training session!