New design: Finally go-ahead for Kyoto stadium
source: StadiumDB.com; author: michał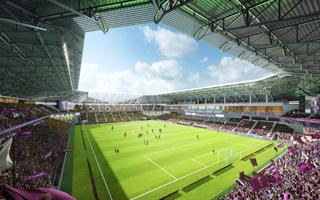 It's been on the drawing board for two decades, now the long-desired football stadium in Kyoto is about to be built. Groundbreaking is expected in February, 2018.
Plans for a brand new football stadium have been analysed by Kyoto's prefectural authorities for years now. And we mean years dating back to 1990s. And yet Sanga are still stuck at the athletic Nishikyogoku stadium.
They've been set to move to Kameoka (city just outside Kyoto, with great transport link) for a while but only now the stadium plan there is really going forward. Two bidders met the terms of building the venue within a ¥ 9 billion ($ 80 million) budget.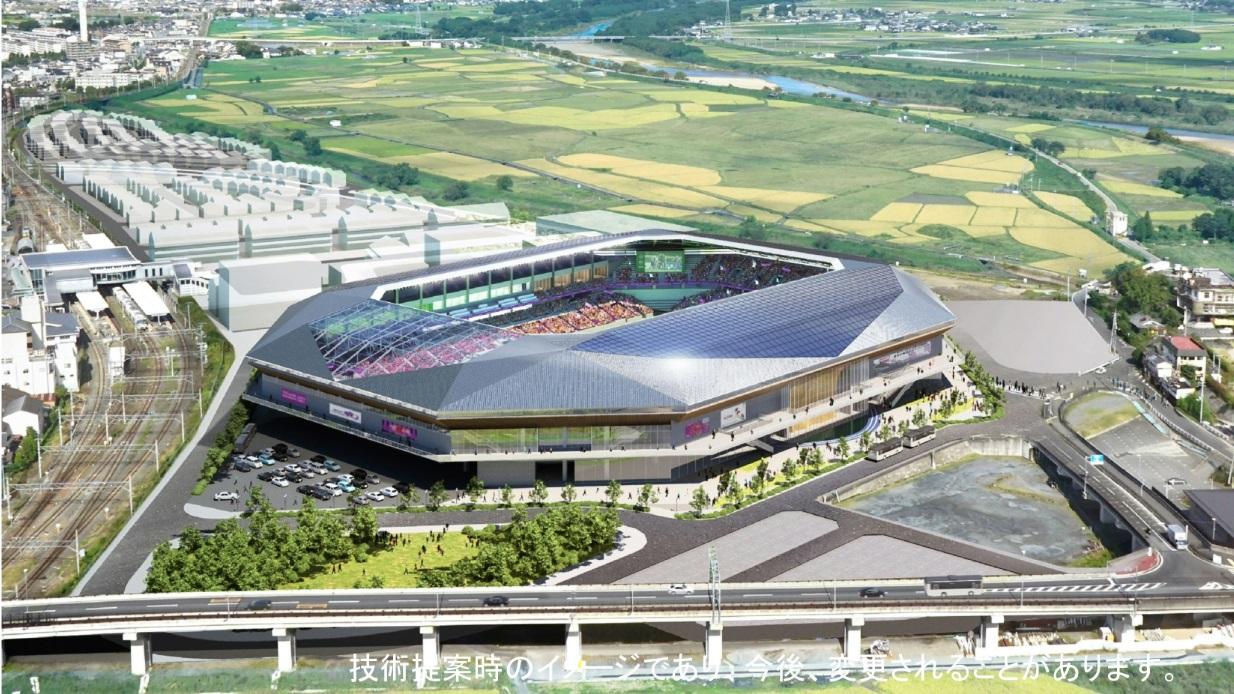 Construction must start no later than February 1, 2018 and delivery date has been set for December, 2019, with intention of opening in early 2020.
Previous plan for a new stadium in Kameoka, drawn back in 2015, suggested its location at a picturesque site beside the Katsura River. However, to preserve the natural location the building will be erected some 300 meters south-east.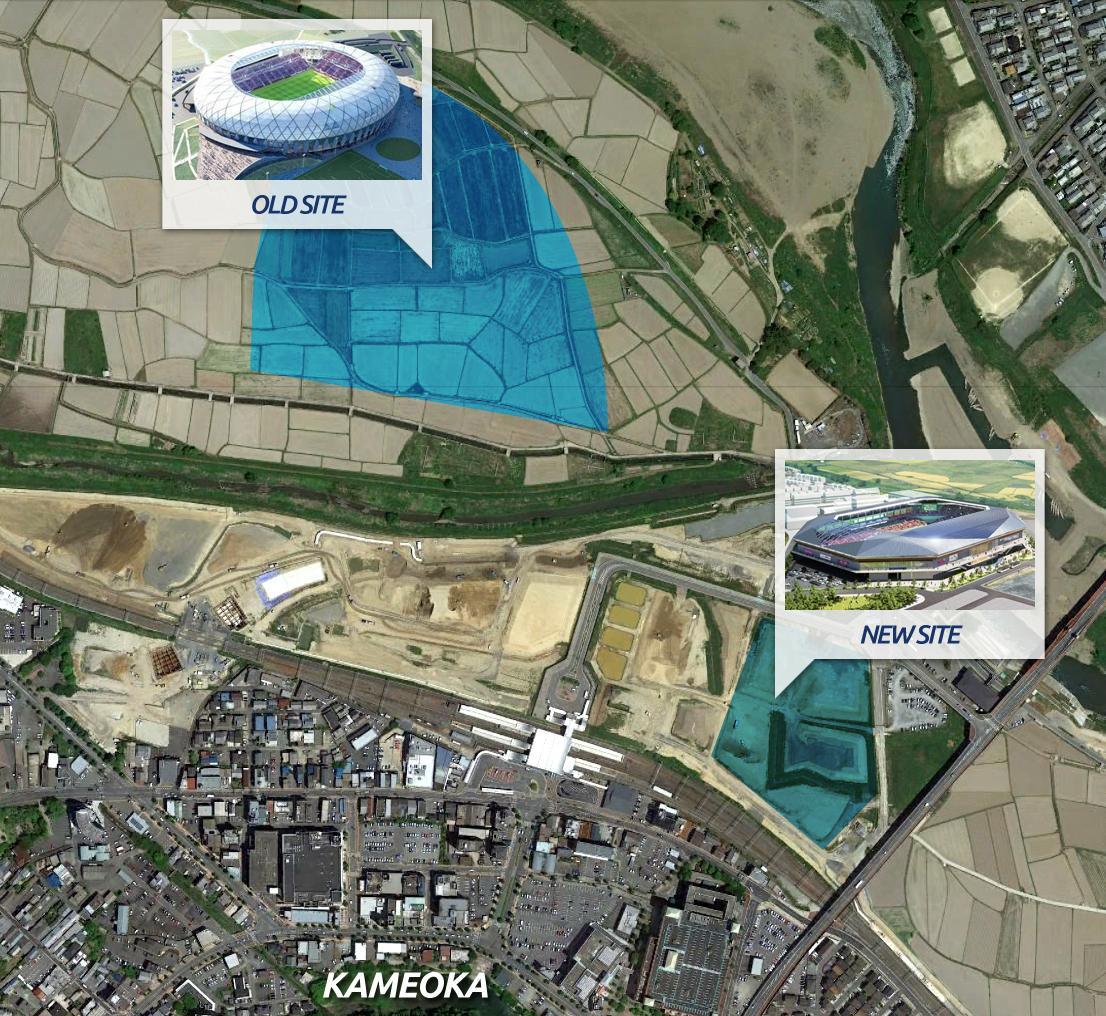 This represents a major challenge because first site covered roughly 13 hectares, while the new one has just 3.2 hectares. Spatial constraints caused the need to entirely redesign the stadium with goal of retaining its capacity of above 20,000 (21,610 with business, press and disabled seating).
The circular shape was thus dropped and replaced with octagonal, while single-tiered stands went up to two tiers, even though capacity dropped to under 22,000.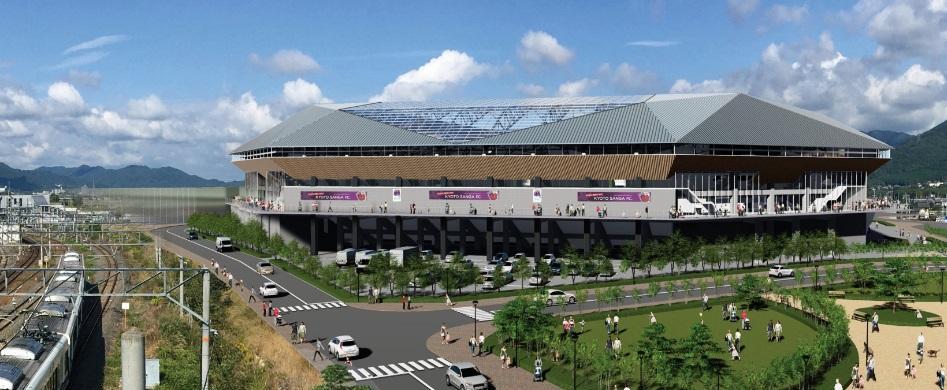 The field is now closely surrounded with seating, which will be between 8 and 10 meters away from side- and endlines, respectively. In a rare case in Japan, the front row will be set at field level rather than elevated.
Cut corners and overall height of 27 meters are also directly linked to lack of space around the stadium. When Tahata Architects created the concepts, they use this necessity rto create a diamond-shaped stadium with sharp edges and warying angles. That said, it's still a conservative and very conventional design.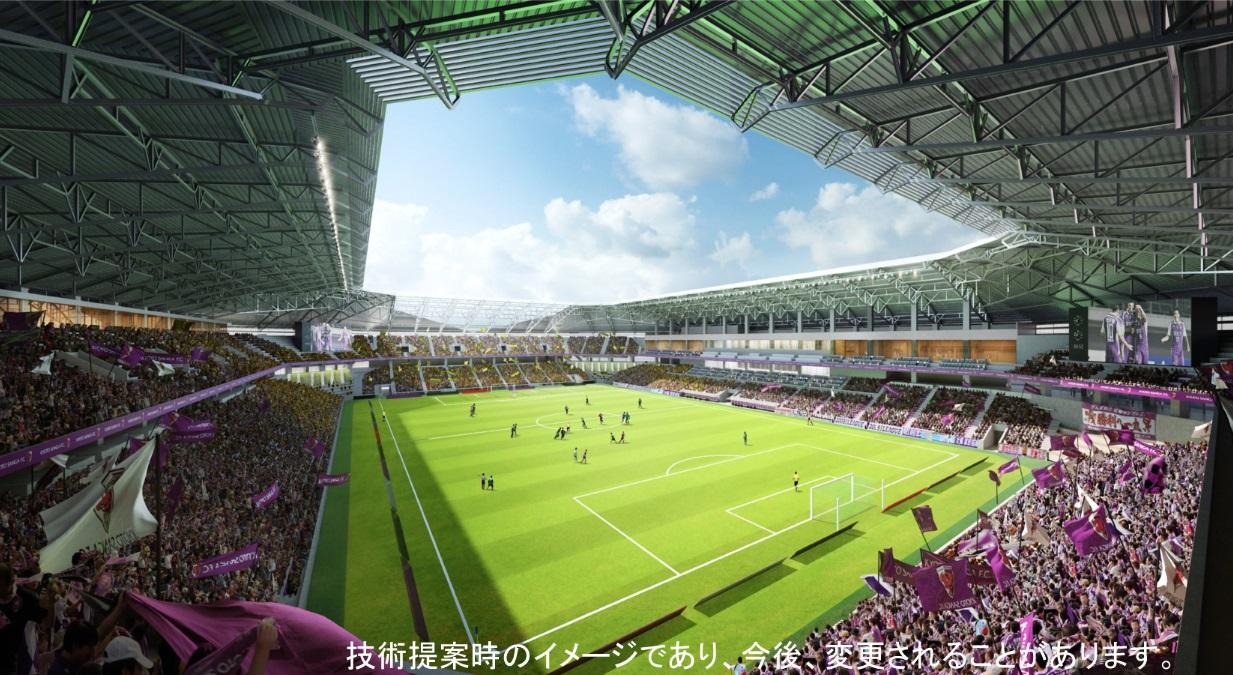 The roof will see its southern part transparent in order to provide proper sunlight to the field, while the remainder will turn into a solar power plant.
Not only ready to accept J.League games of Sanga and provide good atmosphere, the stadium is also expected to meet FIFA and IOC requirements for international games, as well as rugby fixtures.