London: Chelsea to double revenue at new Bridge
source: StadiumDB.com; author: michał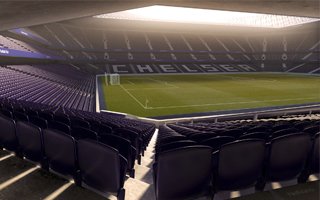 Chelsea are barely 4th in terms of revenue according to Deloitte but their new commercial director wants to double revenue, promising levels unseen so far in football. The new stadium is part of this strategy.
Chelsea are the current champions of England but the 2017 Deloitte revenue stats (truth be told, they cover the 2015/16 season) indicate the club ranks fourth in England despite being located in London, the world's best place to run a football club in.
Ahead of them, and well ahead for that matter, are Manchester United and City, followed by Arsenal. And behind Chelsea are two clubs that are redeveloping their stadiums as we speak: Liverpool and Tottenham. In order to stay within the top Chelsea need to boost their revenue.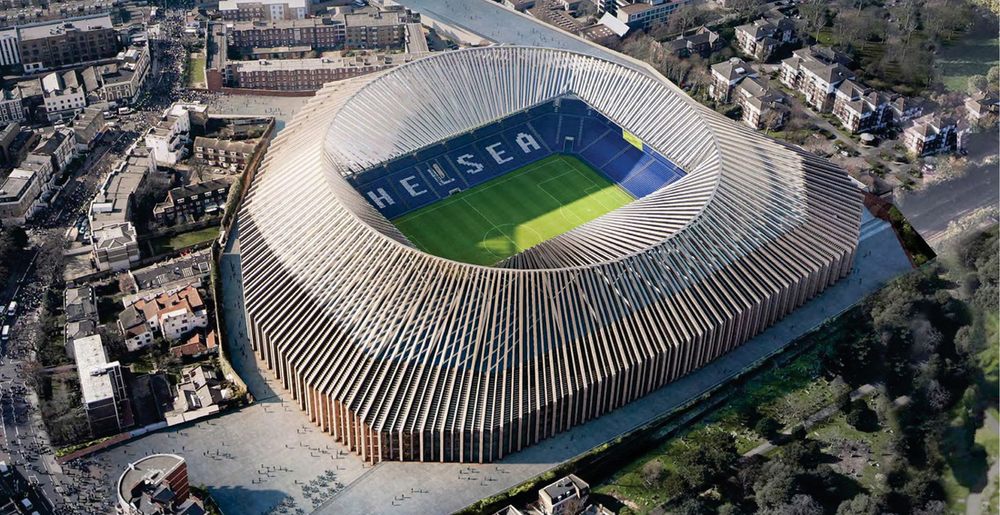 © Herzog & de Meuron / Chelsea FC
New commercial director Chris Townsend promises to double their current revenue (£335m) within the next 7-10 years. This means exceeding 600 million of annual revenue, a level never reached by a Premier League football club so far.
To reach that stunning goal Chelsea are rethinking their sponsorship strategies. With 12 brands contracted now, the club wants to reach 30-35. That would still fall well short of other major teams but, according to Townsend it would be compensated by linking Chelsea with premium brands only. Stamford Bridge's naming rights will be one of the most lucrative deals, even if the club aims to retain the historical part of the ground's naming.

Obviously, matchday revenue will grow exponentially at the new Bridge. If not thanks to the nearly 50% capacity increase (from 41,600 to 60,000), then by 100% increase in corporate hospitality seating (from 4,600 to 9,200).
As long as they don't forget the fans...
It's clear that the new stadium is meant to primarily put Chelsea's revenue first, supporters also want to have their say. Once more, as it's been since 2014, the annual Chelsea Supporters Trust's survey showed overwhelming support for a safe standing section at Stamford Bridge.
As the CST's September statement reads: "The Board is mandated to continue to campaign for standing sections to be introduced as part of the Stamford Bridge redevelopment and at other football stadia, as part of the wider national 'Safe Standing' campaign co-ordinated by the Football Supporters Federation. We will press the club to take a leading role to support Safe Standing."
For dessert, this!
You may recall Neil Vano, a Chelsea supporter who decided not to wait any more for official renderings of the stadium's interior and created amazing graphics on his own, based on official documentation. Well, now Neil decided to show how the same areas of Stamford Bridge looked in the past, look now and will look once the new stadium is delivered. Grab some popcorn and enjoy, it's 3 minutes well spent!