Euro 2024: Germany confirms 10 candidate stadiums
source: StadiumDB.com; author: michał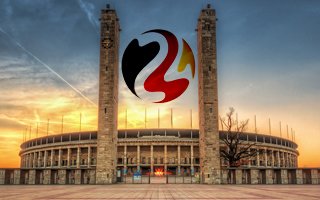 On Friday the German football association confirmed the selection of 10 host cities and stadia for Euro 2024. No new construction and few major renovations are planned.
No, Germany are not yet the host country of Euro 2024 and may not be the host at all, seeing competition from Turkey with its dozens of built and planned stadiums. But these two strong contenders are the only ones to have confirmed their interest to UEFA, which makes the German selection very relevant for all supporters considering how will Euros look following the 2020 experiment.
Contrary to Turkey, Germans will not build any new stadium if selected and majority of the venues will only see partial upgrades. The future of only three grounds may see their shape significantly altered by 2024.
These are RheinEnergie Stadion in Cologne (expansion considered or a new building), Berlin's Olympiastadion (potential conversion to football-only 50,000-seater) and Leipzig's Red Bull Arena (expansion announced).
Because UEFA asked for 10 host venues, Germany had to deny some interested cities their place on the list. To run proper evaluation, an external firm was selected to check each of the 14 hopefuls in three major categories: global concept, infrastructure and operations.
Of the 100% possible points, infrastructure covered 59% and the host stadium was the most important single element with 25% of the general evaluation.As one might expect with the ongoing renovations, Allianz Arena was ranked the best proposed stadium, winning with Berlin's Olympiastadion.
However, in final evaluation Berlin was selected as the best-prepared city, just before Munich. You will find the complete list below and a map of the selected host venues under this article.
The four cities that didn't make the cut are, in order of their ranking, Mönchengladbach (Borussia-Park), Hannover (HDI-Arena), Nuremberg (Max-Morlock-Stadion) and Bremen (Weserstadion). Having the shortlist complete, Germans now have over half a year to prepare their full bid and file it by April 27, 2018. UEFA will evaluate both candidates and announce the hosts on September 24, 2018.