Liverpool: Anfield second only to Old Trafford?
source: StadiumDB.com; author: michał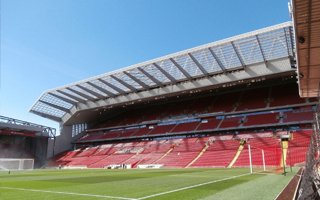 They were about to expand it to 58,800 seats. Now the plan is beyond 60,000, which might mean only one stadium of the Premier League could be larger than the expanded Anfield.
It's been a fruitful week for Liverpool FC supporters. We'll try to wrap it up, beginning with the most promising piece of news, which surfaced thanks to Liverpool Echo.
Anfield can grow to 60,000+
When Liverpool were filing their planning application for the new main stand, they also listed Anfield Road Stand as the next in line for expansion. The club received an outline planning permission, which means the overall size of proposed Anfield Road Stand is approved, but detailed documentation needs to be provided before the permission expires.
That expiration date passes three years after the permission is granted. Previously we were sure this means September of this year, however the documents were amended as late as mid-2016 and the deadline countdown begins from the latter date now, giving Liverpool FC time until 2019 to move forward.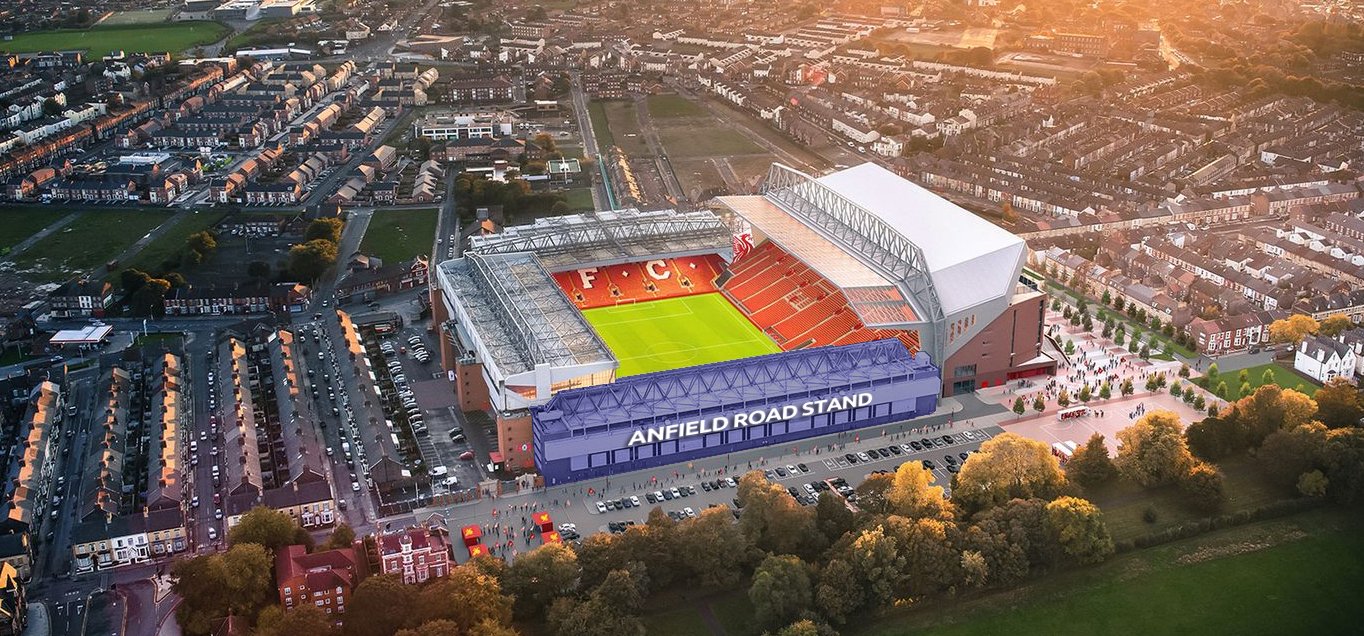 What has already been agreed is the expansion of Anfield Road Stand by app. 4,800 seats, which would bring Anfield to just under 59,000. This week it surfaced that LFC may be aiming slightly higher than that, hoping to go beyond 60,000 with the project's budget expected to be between £40-45 million ($52-58m).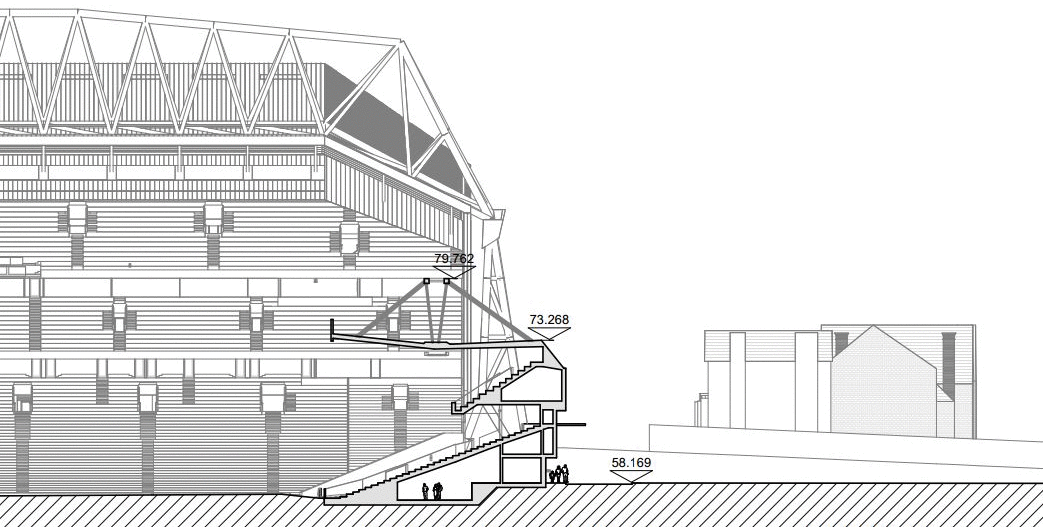 This announcement puts Anfield on the same level as all the biggest new/expanded stadiums throughout Premier League, losing only to Old Trafford. Manchester City indicated they hope to bring Etihad Stadium to just over 62,000, Tottenham has just yesterday received approval to increase capacity to 61,559, Arsenal have 60,260 seats, West Ham currently at 60,010, while Chelsea put 60,000 in their planning application. This means that going just above 62,000 could potentially make Anfield the league's second largest stadium.
What's clear at this point is that a lot of work still needs to be done before the expansion goes forward. The Reds are currently evaluating the best balance between capacity and revenue. Initially there was no plan for premium seating within the Anfield Road Stand, which makes it easier and cheaper to build, but also reduces potential revenue in the future.
Main Stand already paying off
We weren't fully aware of it, but works inside the new main stand are still ongoing, despite having exceeded several deadlines. The structure was first expected to be ready in September, then in January of this year, but it wasn't until April that the changing rooms were delivered. Final touches should be done in late May or early June, just after the current season ends.
Of course this does not mean Liverpool FC aren't feeling the extra revenue from the Main Stand. Since it opened to the public in September, the stand has been sold out for every single game. Once fully operational, it should deliver £20 million ($26m) per season. This means it should fully recover all the investment in just under 6 years. Even if slightly later than the previous estimate of 5 seasons, that's still very impressive!
Another busy summer coming
While the main stand is nearing completion, work will again begin after the season ends. This time primarily on accommodation for disabled supporters. Instead of 195 places for wheelchair users 250 will be created, as well as further 150 accessible seats for fans with mobility issues.
This improvement, required by Premier League's obligation to improve accessibility, will cost some regular seats. At the same time, however, there will be additions where possible, including some 470 new seats at The Kop.
Also, this summer Anfield will see its first turf relaying since 2001. The current field is well beyond its regular 10-year lifespan. New one will be the Desso GrassMaster hybrid surface.