Liverpool: Anfield expansion? Not so fast
source: ThisIsAnfield.com / StadiumDB.com; author: michał
They only have time until September to make up their minds. But Liverpool FC claim to still be assessing whether to proceed with Anfield's further expansion, to nearly 59,000 seats.
After the new main stand opened in September, Liverpool's Anfield became one of the most impressive stadiums in England once more. But they're still far from being among the largest and ticket demand warrants further expansion of the stadium.
Let's not forget that Liverpool FC already have outline planning permission for the north stand's expansion. This means that height and volume of the new stand are approved (as well as addition of up to 4,800 new seats), while the city is still waiting for detailed documentation of what's inside the planned structure. Along conditions set in 2014, the outline planning permission will run out in September.

And yet we still don't know what LFC are planning on doing. According to This is Anfield, the team are still assessing how the new main stand is doing before going forward. It should be noted that final construction works are still ongoing within the stand, despite it being in operation since September.
"However, the club has been investigating numerous options with regard to the re-development of Anfield Road and this is similar to the programme the club undertook with the Main Stand. Each will review different economic and construction models, all of which would need to be in the best interests of the Club." operations director Andrew Parkinson said.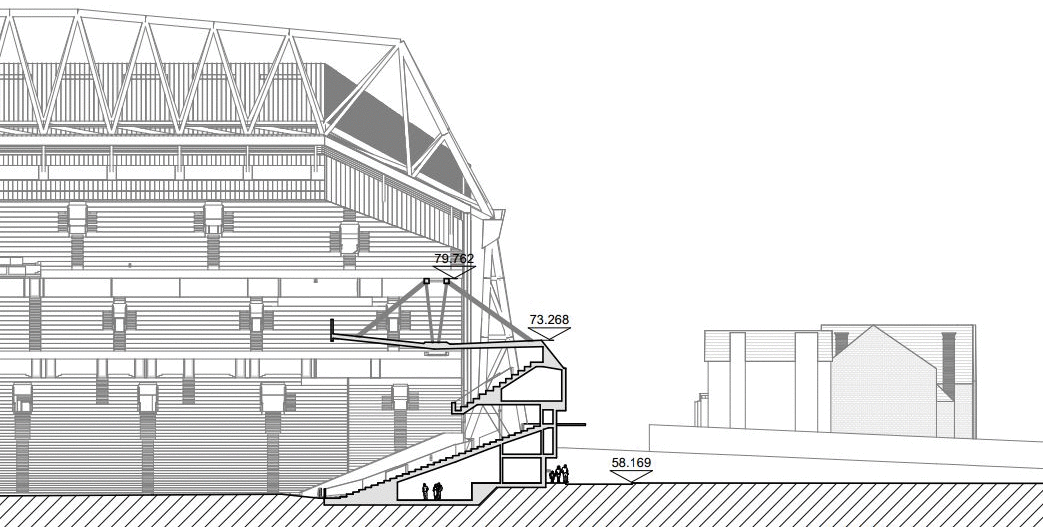 This may mean that LFC would prefer to add further business seats within the north stand instead of the promised 'general admission seats only'. In October of last year the club's CEO Ian Ayre publically stated that investing in only regular seats would not be good business.
"At £12,000 to £13,000 per seat, it would take approximately 15 years to pay back, which is not a smart investment for the business. Therefore the Club needs to find a rounded solution that's in the best interests of the football club." Ayre said back in October.