New design: See what the Prince of Johor is building
source: StadiumDB.com; author: michał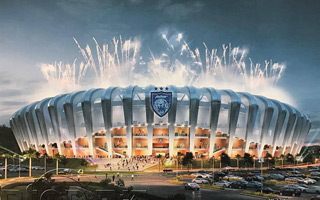 If you're 32 years old and have your own football team, you must be a prince in an oil-rich state. Well, maybe not exactly, but Prince Ibrahim Larkin is now building a stadium of his own name.
Johor Darul Takzim FC are one of Malaysia's most popular football teams. They're owned by the royal family of Johor, specifically Prince Ibrahim Larkin. As announced back in 2014, the prince is now building a new stadium for his club, which is expected to be Malaysia's best football-specific venue once opened.
Not surprisingly, the stadium will bear Larkin's name, though thankfully not the full one. After all, Tunku Ismail Idris Abdul Majid Abu Bakar Iskandar Ibni Tunku Ibrahim Ismail Stadium would be horrific in to say and write. But Sultan Ibrahim Larkin Stadium is possible to say in one breath, so we're safe.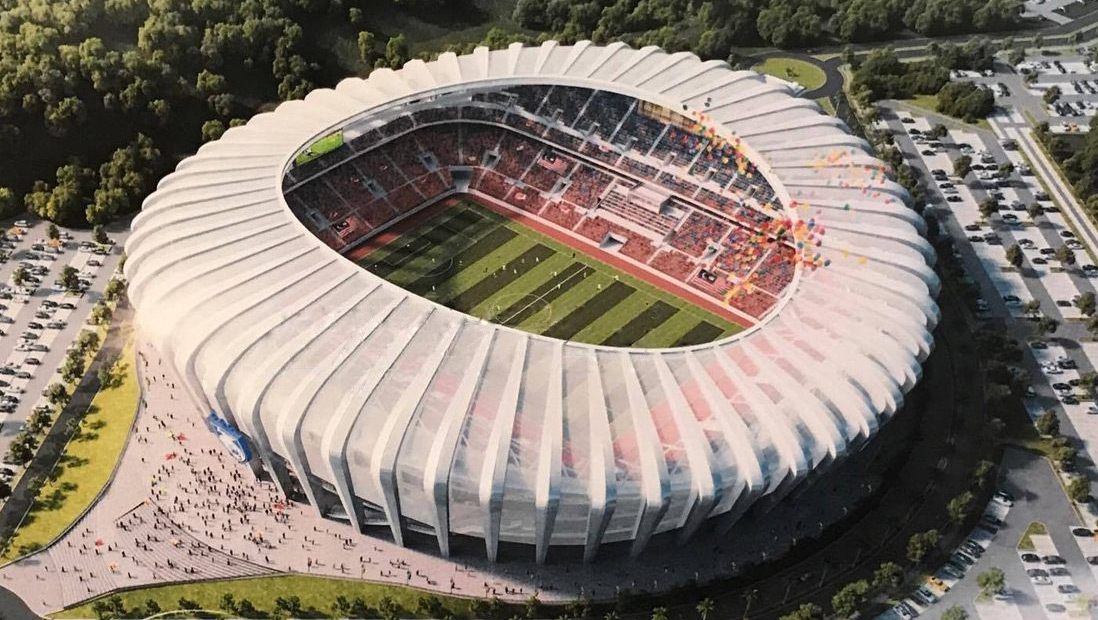 The venue is planned in the western outskirts of Johor Bahru, in newly-created luxurious Iskandar Puteri district. Bearing the historical name of the city, Iskandar Puteri is a megaproject expanding Johor Bahru and showing just how fast the metropolis is growing (second only to Kuala Lumpur in Malaysia).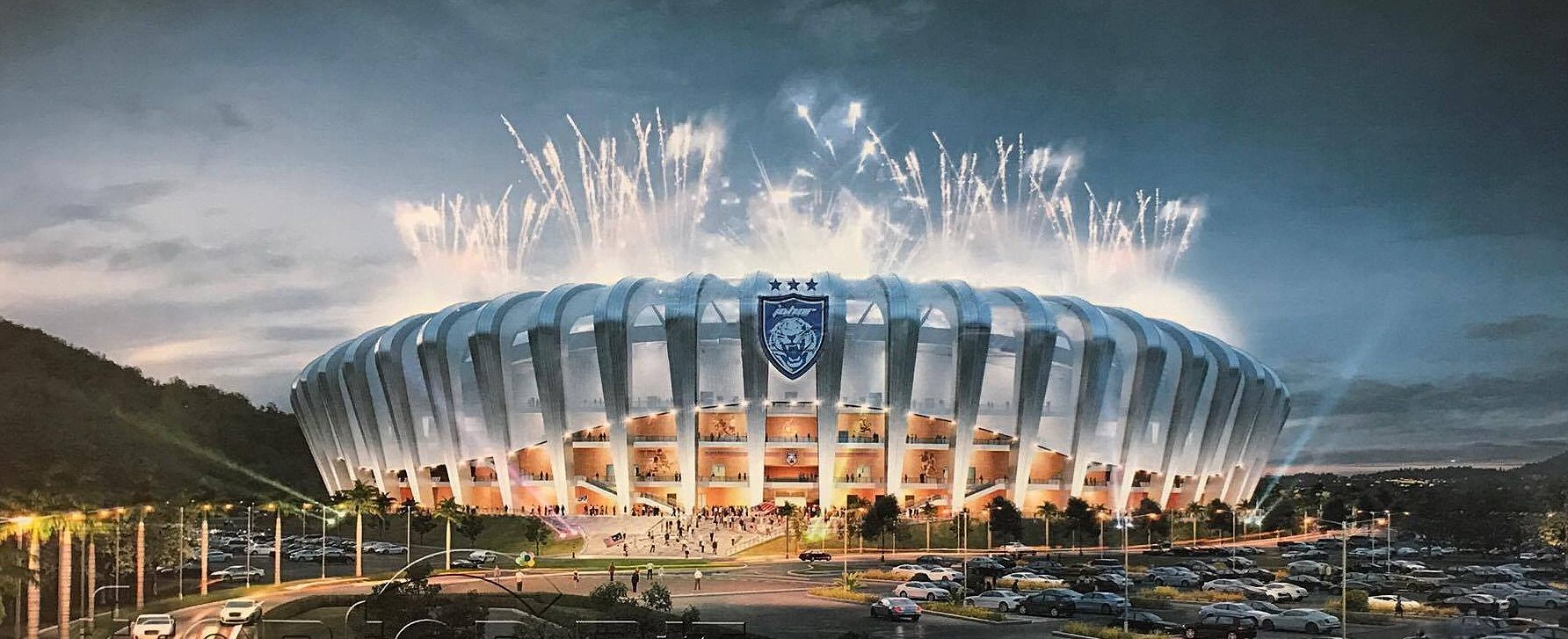 The selected site offers great road access with two highways crossing nearby and a railway line just south of the future stadium. With these amenities, drawing up to 40,000 people seems possible even before the area is fully populated.
Under construction just a few kilometers from Singapore, the stadium was initially announced as much bigger, in excess of 50,000 seats, but its eventual capacity is expected to be within the 35,000 – 40,000 range, depending on final seating layout.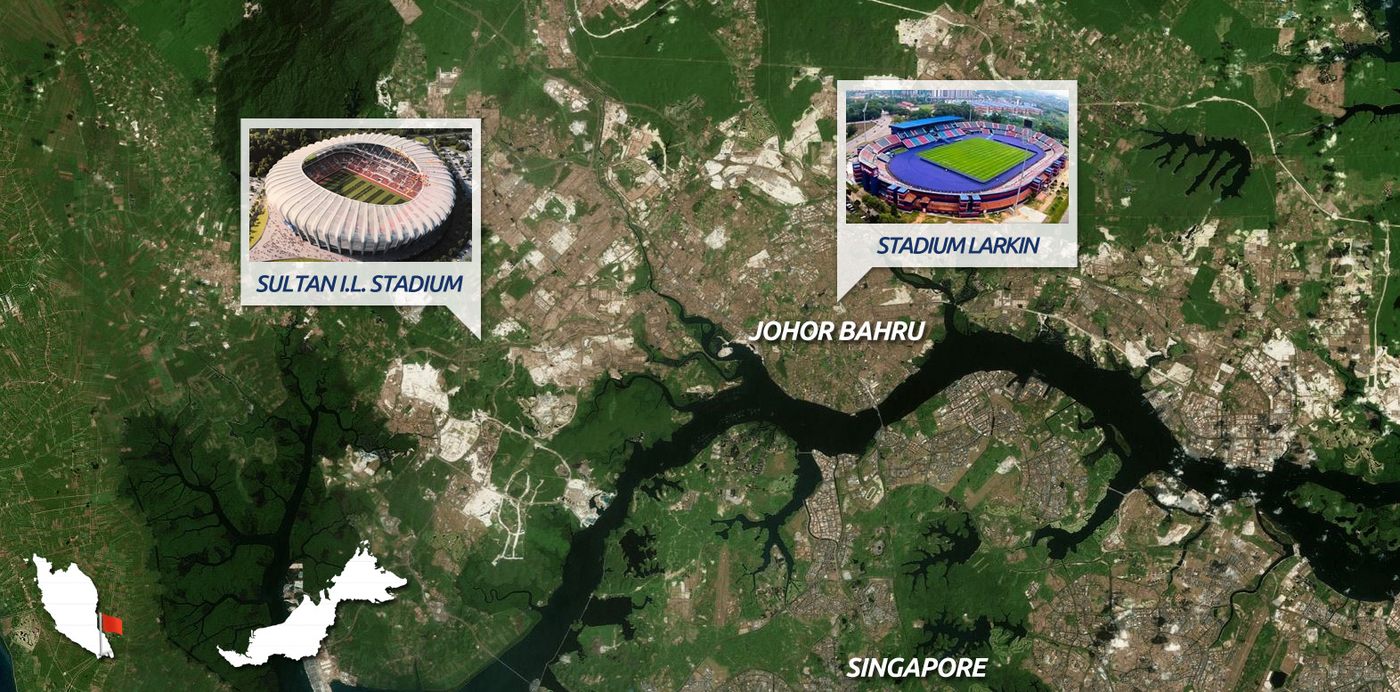 Majority of viewers will be spread across a continuous lower tier while the upper stands will be largest in the east and west, minimized to just a few rows behind each goal. This way the roof may be lower in the south, ensuring better sunlight access.
Though the seating bowl is football-specific, the roof and façades will be elliptic. That means some spectators will not be covered (front rows). The open dome's steel structure will be covered with aluminum panels while the fans will be sheltered by almost transparent membrane (60-80% transparency).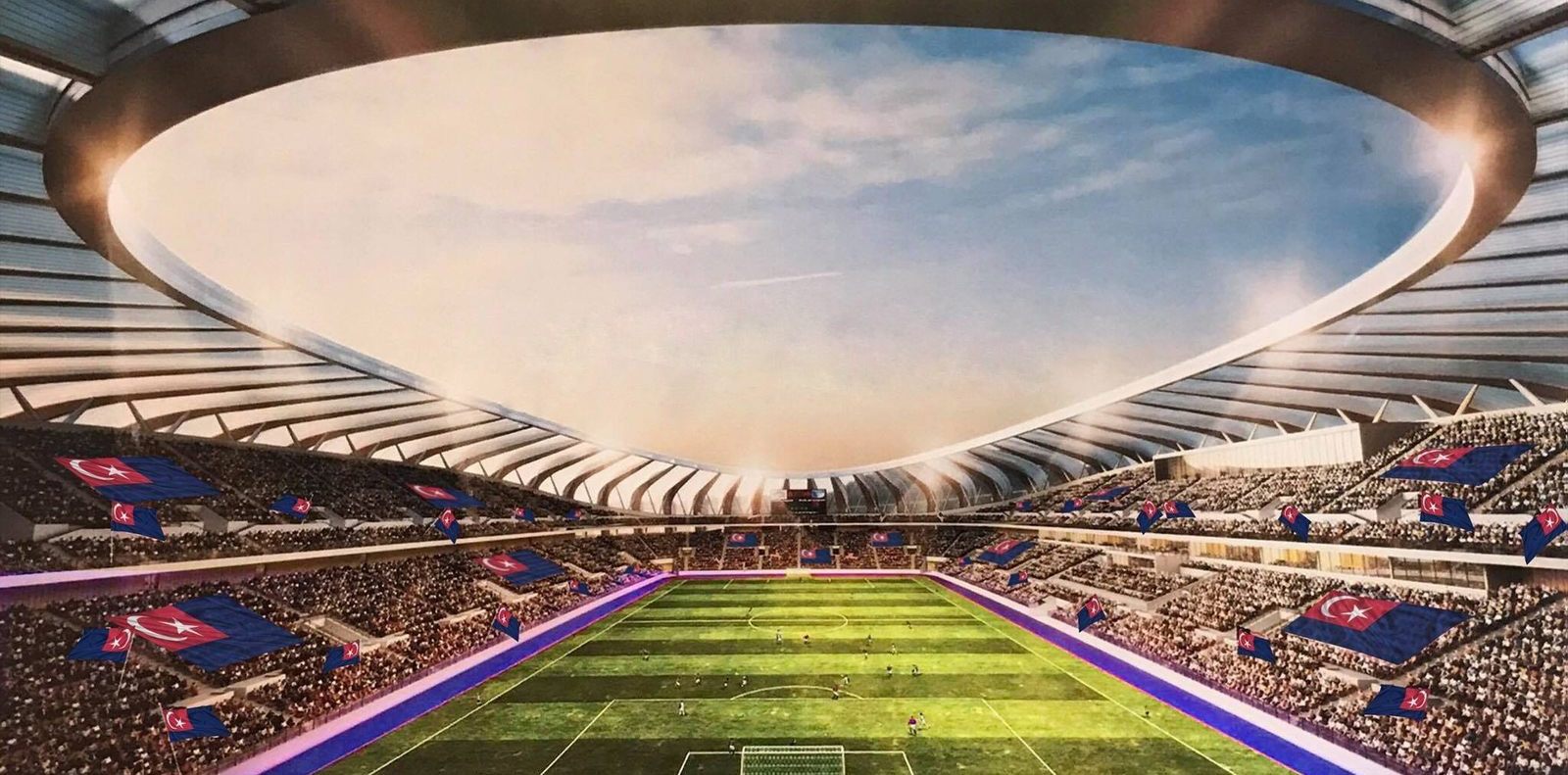 Enabling works were launched in 2016, allowing first foundations to be laid by year end. Initially planned for opening in early 2018 (ahead of the 2018 season), the stadium is now expected to open in mid-2018. This is when JDT FC are expected to leave their current, centrally-located Stadium Larkin.