Malaysia: Super stadium in the Johor Strait
source: StadiumDB.com / theStar.com.my / Bernama.com; author: michał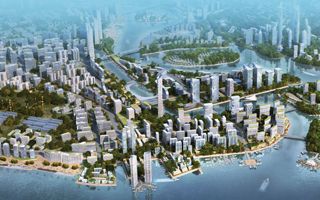 Largest man-made island complex is being created in southern Malaysia. Apart from skyscrapers also a new football stadium is planned, hoped by local prince to be the most state-of-the-art in the whole world.
Asian football clubs are developing at varying speeds, mostly depending on support from local authorities (if such generalization is possible at all). Johor Darul Ta'zim FC is a great example of influence authorities may have in inflating a club to become a national powerhouse in Malaysia.
JDT is owned by state authorities of Johor, south of the country (along the Singaporean border). Local prince Tunku Ismail Idris is the president despite being only 29 years old. Since the club was reorganized in 2012 by authorities (ran by prince's father, the sultan), it was boosted into rapid growth.
Famous Pablo Aimar became a recent addition to the squad, while Johor Darul Ta'zim are still in negotiations with Boca Juniors over Juan Manuel Martinez, offering $3.5 million for the player. One more foreigner should soon join the team. Meanwhile JDT's fleet was recently joined by a private jet, bought by the father, Sultan Ibrahim Ibni Almarhum.
However, JDT is more than a private dream of the prince. It's a club with over 40 years of history, though rebranded and relocated in recent years to be appealing to the wider public. It has a large and traditional following, seeing the outdated Larkin Stadium sold out despite its 30,000-capacity.
This is why the 29-year-old prince announced yesterday he's building a new stadium for the club. Details haven't been released, but the stadium will be incorporated into the Danga Bay waterfront complex, the largest man-made islands planned as the new business and leisure heart for Johor.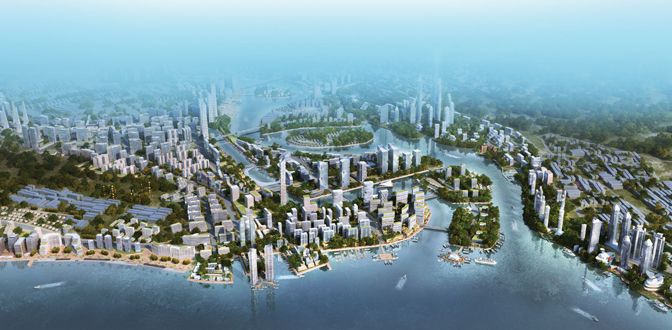 This initial rendering of Johor's new Danga Bay waterfront didn't provide a location to suit any stadium, so we need to wait for updated, detailed images.
Because the stadium wasn't part of the initial masterplan, already being implemented, we need to wait for more information as to where exactly it's going to be. But already now it's clear that the scheme is a very ambitious one, expected to draw 50,000-60,000 people for games.
"Hopefully, the construction period will not take too long. I am very excited about this new project," said Prince Tunku Ismail Idris, adding that it would be the most state-of-the-art stadium in the world.