New design: Budapest presents the 2024 Olympic Stadium
source: StadiumDB.com; author: michał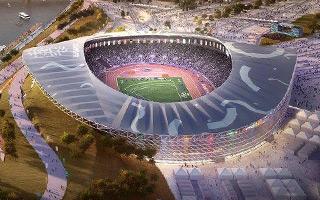 They're yet to win the hosting rights, but already made it to the shortlist of three final bidders. Budapest reveals its plans for 2024 Olympic Stadium.
The capital of Hungary has just made it to the third and final phase of 2024 Olympics bidding. Only three cities worldwide are still in play, which Budapest's committee president Balázs Fürjes accepted with grace.
"We are humbled and honoured, but also very excited as a city and a country, that Budapest has been selected by the IOC to continue with Paris and Los Angeles to the final stage of the 2024 bid process," Fürjes said.
But is it really such an achievement itself? Budapest lost two major European rivals along the as Hamburg and Rome withdrew from the race. There were literally three cities left, all they needed was confirmation from the IOC that they go through to the final round. It's a considerable step as it confirms the positive evaluation of their bid, but the 2024 simply isn't as competitive as some of those in the past.
Budapest is still considered the underdog when matched against Los Angeles and Paris but the Hungarian vision is ambitious and has just received a major publicity boost as the proposed Olympic Stadium was presented earlier today.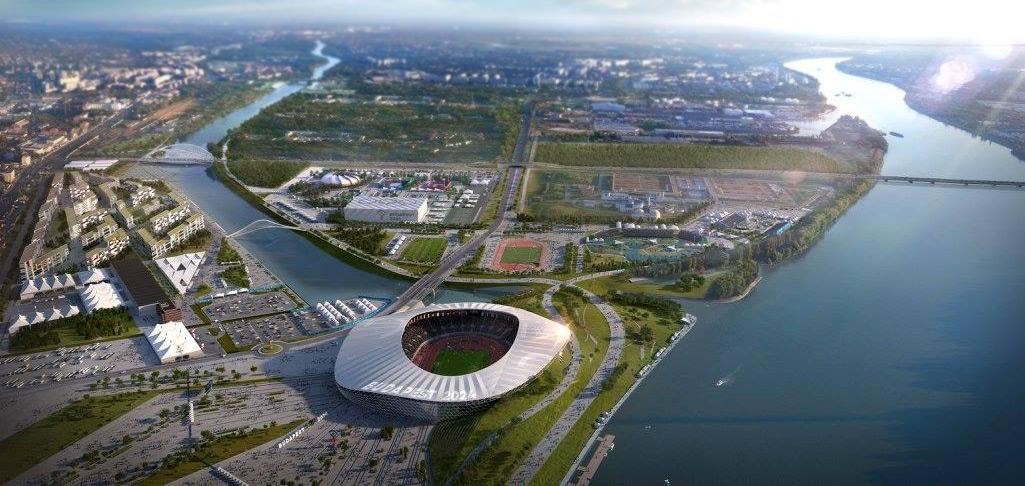 First major figure is its capacity of 50,000 seats. If built, it would make it the smallest in decades but that's in line with IOC's amended regulations that no longer demand 80,000+ for the main venue. Besides, just like in the case of Rio de Janeiro, the Olympic Stadium would not host opening and closing ceremonies. For the second time in history, should Budapest win, these would be held at a football ground, the new Ferenc Puskas Stadium.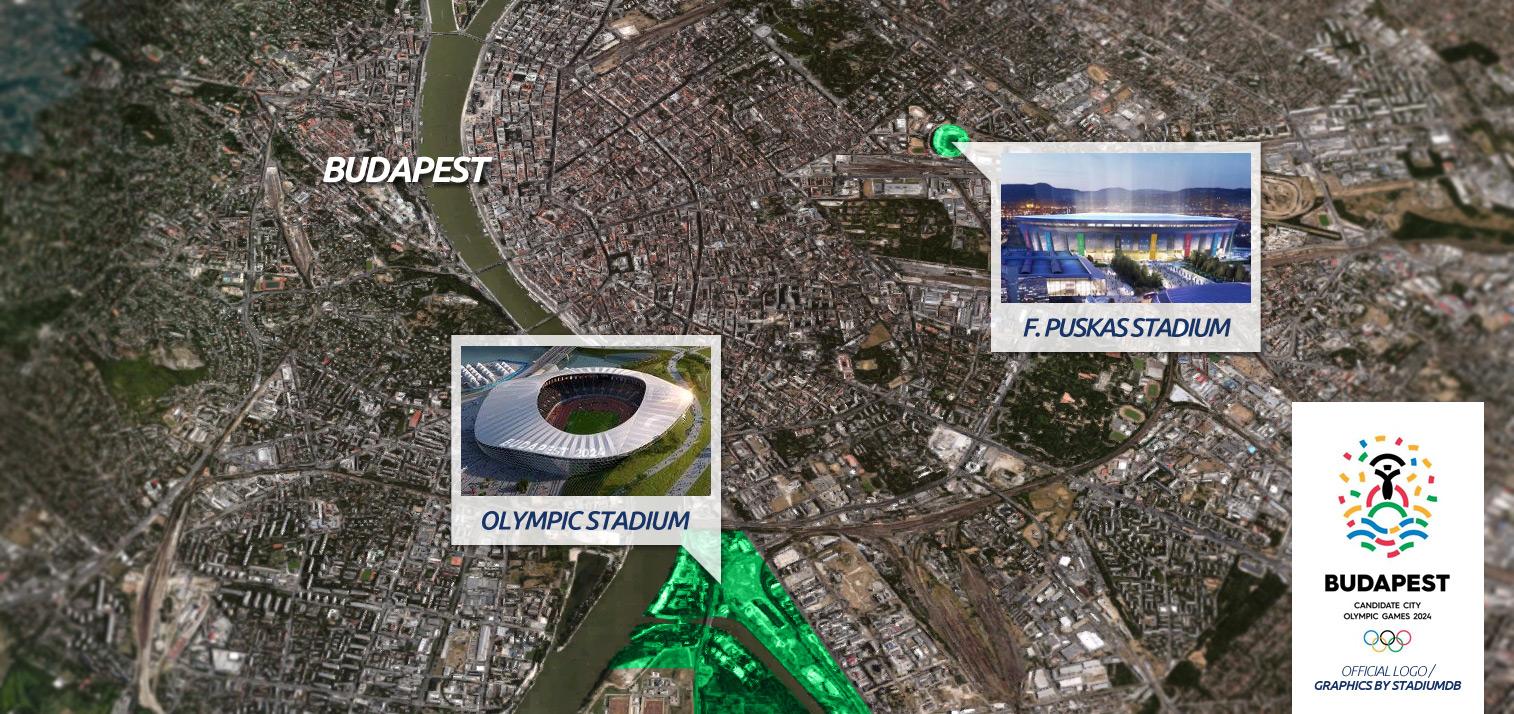 The renderings, regardless of their appeal with green boulevard wrapping the stadium, should only be considered as preliminary. Only if Budapest is awarded the games on September 13, 2017 will the actual design be drawn. Construction is scheduled to go on in 2020-2023 so there's enough time to deliver a whole new design.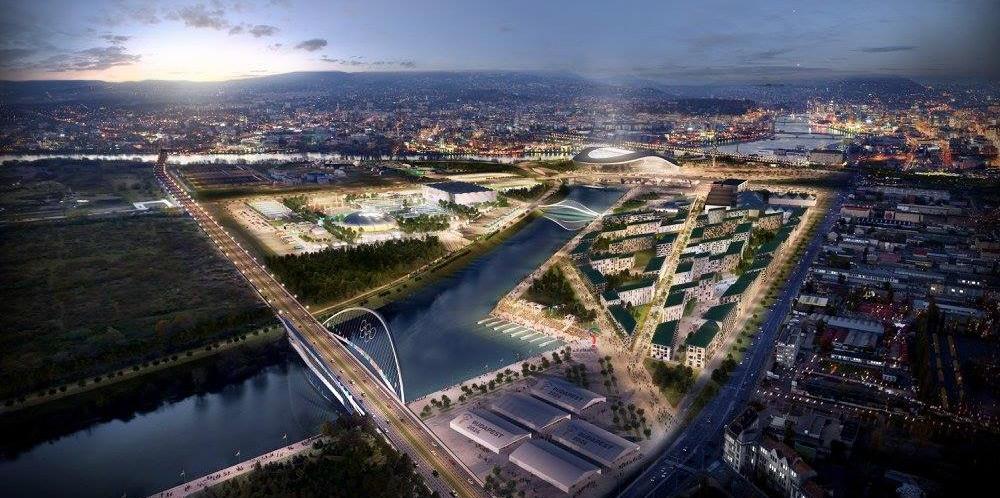 Similarly, the budget estimate of $245.5 million (+$23.9 million of Olympics overlay cost) is an estimate that will surely change. While one would wish Budapest to stay within that budget, experience of previous Olympics suggests that actual price might prove significantly higher.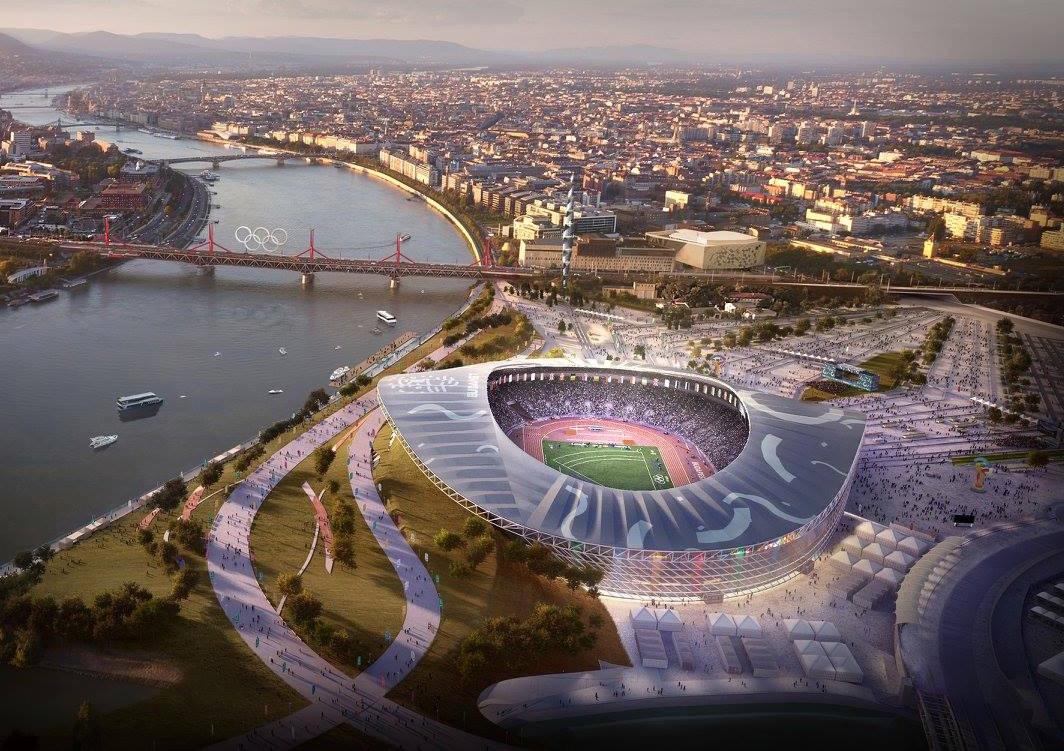 This, especially combined with the fact that Budapest will get a 67,155 football-specific stadium, raises concern over legacy use and maintenance cost and vision of a white elephant is looming. After all, no Budapest football team will use the 50,000-capacity giant and athletics alone would by no means bring the required revenue. As of now no solid legacy plan was revealed.