Brussels: Eurostadium still uncertain?
source: Bruzz.be; author: michał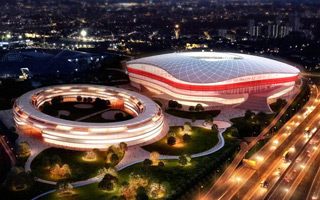 At least 65 appeals against demolition of a local road were filed and need to be examined. If any of them is upheld, the new national stadium in northern Brussels might not be built.
The issue of Buurtweg 3, or the internal road no. 3 within Parking C, was first covered by us in September. That's when local residents campaigned against demolition of the road which runs centrally through Parking C, splitting the proposed national stadium site in two halves.
Residents now had time until December 24 to file their appeals against demolition of the road. So far the municipality of Grimbergen received 65 letters in defense of the road and several further may be in the mail. Each of them has to be reviewed before the road is removed and construction of the stadium begins.

The Grimbergen council will look into all appeals in February (most likely date) and then make recommendation to the Provincial Council. The higher body will then decide whether the road can be demolished. If it's protected by the Provincial Council, then the national stadium for Euro 2020 might not be built.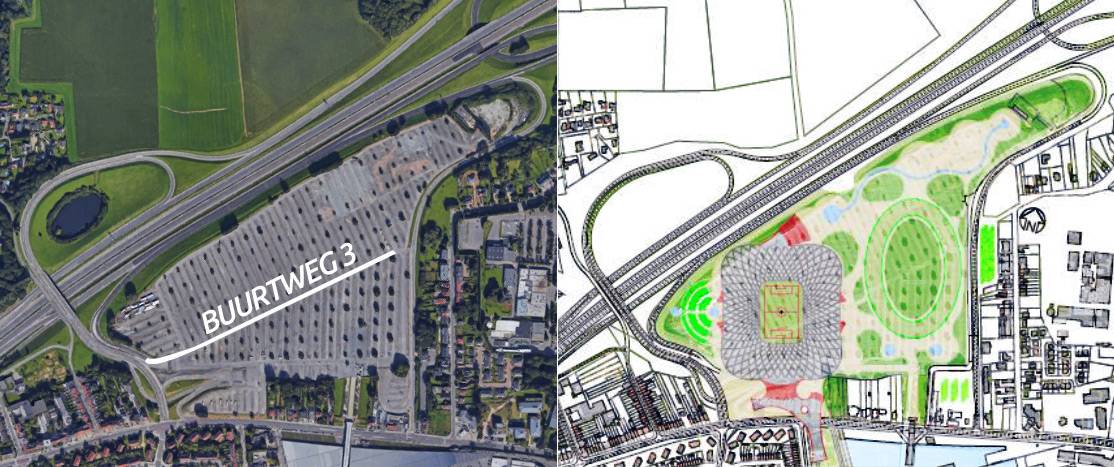 Ghelamco, developer behind the controversial Eurostadium project, had earlier indicated that Buurtweg 3 hadn's been used for the last 30 years and can thus be removed without special permits. Local residents insist they have been using the road and are trying to block the development on Parking C.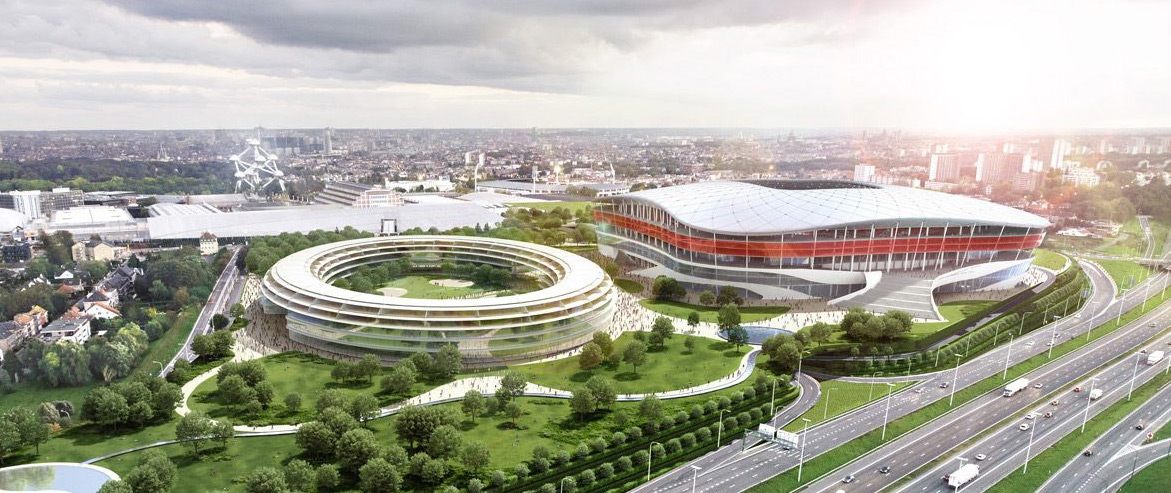 Belgium's new national stadium is designed with over 61,000 people in mind. It will house both the national team and RSC Anderlecht. It's also one of the few stadiums for Euro 2020 that are yet to officially be under construction. Should the scheme face further delays, it may not be finished in time, even if eventually given the green light by local authorities.
Ghelamco have filed their planning application in mid-November. In late October the project received positive environmental impact assessment and it seemed to have cleared its way for construction. Now there still is risk of the development being halted.