Brussels: Finally a breakthrough for Eurostadium?
source: Nieuwsblad.be / HLN.be / StadiumDB.com; author: michał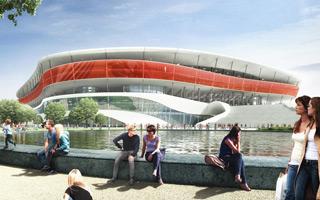 Finally the new national stadium of Belgium received positive environmental impact assessment. This open the way for planning permission and groundbreaking. About time…
Yesterday it was confirmed that the proposed national stadium beside the northern ring-road of Brussels got its environmental impact assessment passed. The decision is crucial for two reasons. First, this opens the way for planning application and permission, thus enabling actual construction works.
Second, and more importantly, the stadium's mobility assessment and environmental impact had been subject to serious controversy in the past months. As late as the end of September authorities in Brussels had significant concerns regarding presented documents. The city's Department of Mobility and Public Works (MOW) argued that submitted files were far too optimistic.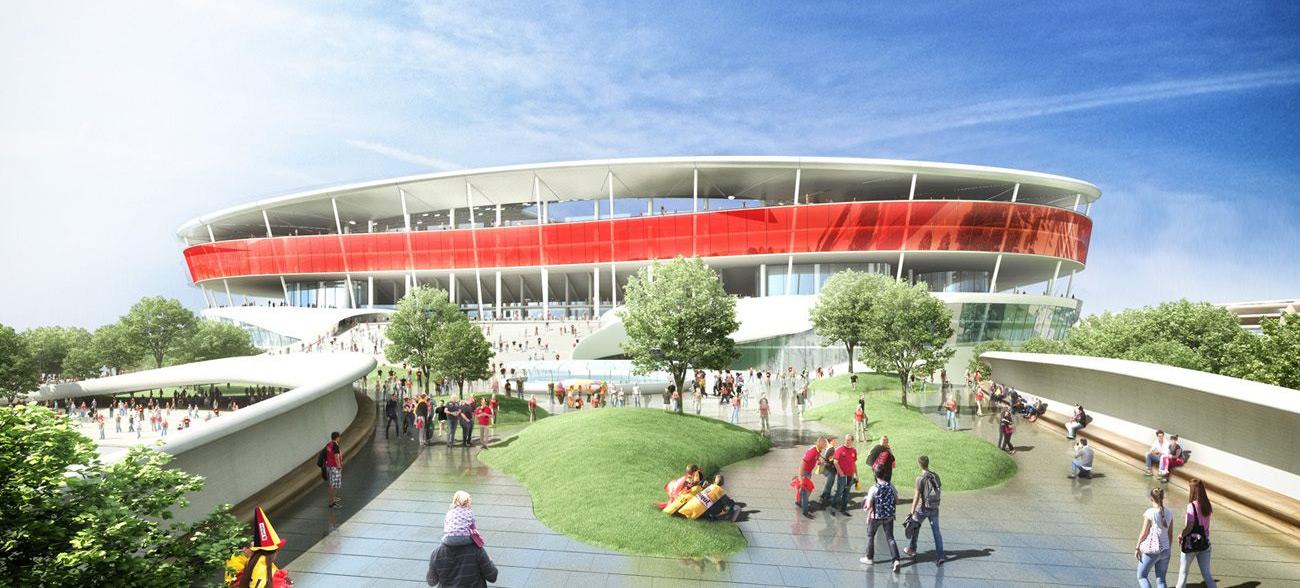 As an example, the investor (Ghelamco) envisaged 50% of visitors to come by car. Meanwhile the reality for national team's games is that up to 80% use cars, particularly due to many people coming for these fixtures from outside Brussels. Similarly, too many guests were expected to use bikes and the overall analysis' claims of "no significant impact" were debunked as too optimistic. Ghelamco amended the report and filed again in October, this time successfully.
The approved assessment makes numerous provisions to ensure any negative impact is minimized. The ring-road would be widened, there's room left for trams and subway extension, while as many as 5,000 bicycle stands are proposed. These would be most commonly used during Anderlecht games (Anderlecht and national team will be the two most important tenants), but the entire parking and transport infrastructure could serve as a P+R (park and ride) hub.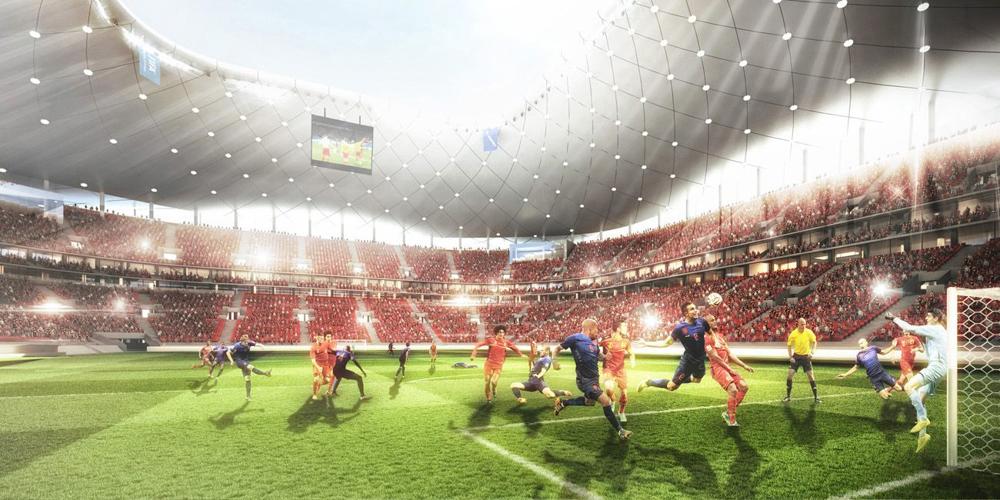 Not everyone is convinced, as you might expect. Member of the Brussels parliament Arnaud Verstraete questions how the altered EIA could be approved when so many doubts were raised just a few weeks ago. The Green party's MP demanded for further details to be revealed in parliament.
Meanwhile UEFA is extremely satisfied about the progress. It's very important for construction on the stadium to begin as soon as possible, because it's already almost a year after the initial groundbreaking date. There's still enough time to deliver the €320 million project for Euro 2020, but any further delays might put the hosting rights in jeopardy. This is why approval of the EIA comes handy just before December's presentation of Brussels host city logo.