New designs: Is this the final concept for Everton?
source: StadiumDB.com; author: michał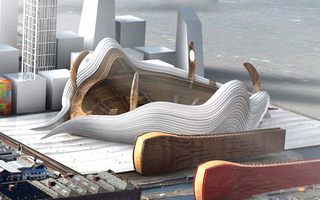 Futuristic rendering, isn't it? But that's not how Everton's new stadium will look. Still, the 50,000+ stadium could become part of a major revitalisation of central Liverpool.
Over the past several days many commentators have been complementing Micheal McDonough's renderings of how future Liverpool could look. The architect and graphic designer envisages a complete turn-around of the city's centre with new landmarks and uses.
And the renders work their magic, especially at a time when Liverpool is applying to host the 2026 Commonwealth Games and Everton FC are looking into chances of building their home stadium in the docks.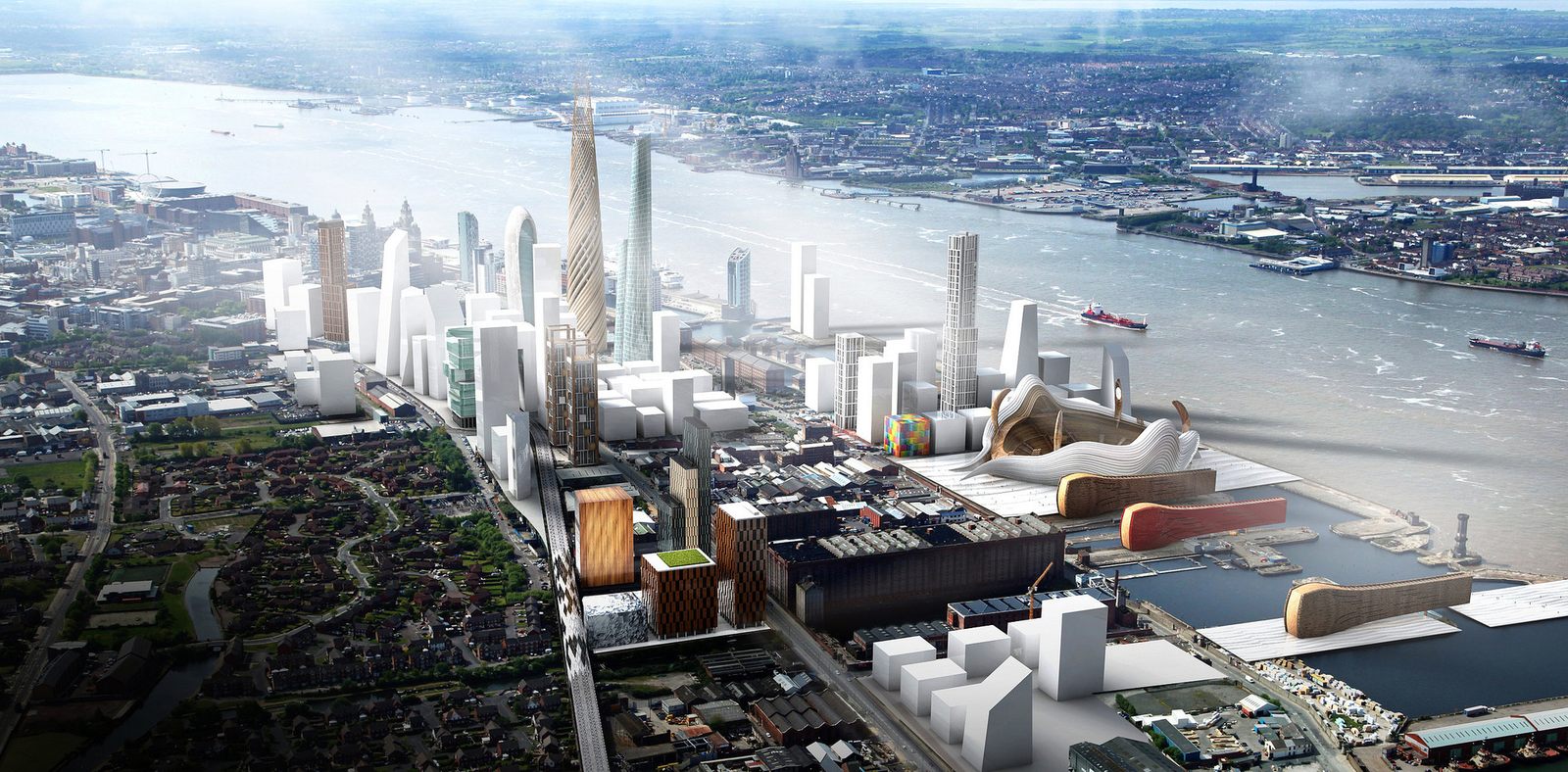 © WhatNextLiverpool.com
Still, some media outlets refuse to admit these aren't official renderings and their author wanted to push for a more ambitious revamp of Merseyside. When you look closely at the stadium proposal you can notice not just that it's an outline only, but it's also some 500 meters south of where Everton actually could build their new stadium.
At the same time, the renders come at a great time for Everton. The Toffees are stable financially, Goodison is undergoing it's (possibly last) renovation and ticket sales reached a new record. Everton might for the first time see all of its season sold out, with record of over 32,000 season tickets sold and another record in young people coming to Goodison (8,000 season ticket holders are under 22).
Everton is also working on their new stadium scheme, most likely to be placed at the Bramley-Moore Docks, so there is undoubtedly momentum for the club. On the other hands, supporters have been waiting for actual progress on the new stadium for 20 years. Since then the Toffees have considered 9 locations in and outside Liverpool, not even including two efforts at revamping Goodison Park.
To give you a much better view of what used to be the plan for Everton, this past night we've added three concepts for our Designs Section. They join the Kirkby proposal and depict visions for Walton Hall Park (two, both from 2015) and the most famous one to date, for King's Dock.

© WilsonOwensOwens
In 2015 Everton invited a number of renowned architectural offices to create their visions for a new football stadium in Walton Hall Park. The aim was to fit a 50,000-seat stadium within the leisure complex and have it accompanied by secondary commercial outlets.
The invitation resulted in a number of interesting studies. This one by Basque office of Idom suggested a very intimidating stadium that would offer a 17,000-capacity stand for home supporters. Families and corporate guests would each receive 4,000 seats.
© Idom
The proposal of relocation just over 1km north-east was met with vocal opposition from local residents, who would lose at least a portion of their park. Eventually the project was scrapped in 2016 for a different reason: even with secondary commercial use it wouldn't have been financially feasible.
The most ambitious bid by Everton to this day was launched in 2000, when the Toffees expressed readiness to revitalize underused King's Dock in central Liverpool. They planned a stadium for 55,000 people that would be equipped with both a retractable roof and field sliding outside, under the south end.
This way a football venue was able to convert into a congress of concert arena for between 5,000 and 24,000 people, depending on demand. The plan included 70 skyboxes and 2,750 business seats.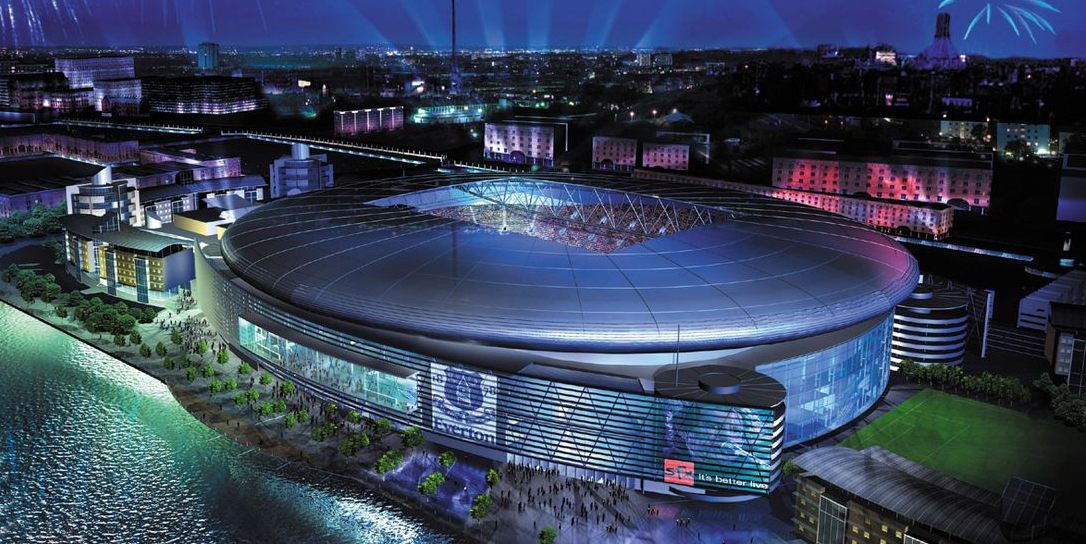 © Everton FC
Around the building up to 650 apartments were to be created. The stadium itself was estimated to cost £155 million (with Everton contributing £30m and the public sector further £35m). The entirety of King's Dock revival would have consumed £300 million or even upwards of that amount.
In 2001 Everton were selected the preferred bidder but they never managed to secure financing for their proposal and had to give their status away as 2002 ended, not having reached detailed architectural documentation phase.