Liverpool: Everton confirmed efforts to relocate north
source: LiverpoolEcho.co.uk; author: michał
The Liverpool derby won't be the same if Everton succeed in their bid to move 2km north, to Walton Hall Park. The club confirmed its ambitions and a planning application may be due within a year.
Yesterday Everton confirmed what was already suggested nearly half a year ago: that the new 50,000-seater stadium for the club would be built at Walton Hall Park, roughly 2km north-east of Goodison Park.
Along the announcement all residents of the area were invited to their first consultation meeting on September 29. The club and its backers, Mayor of Liverpool and Liverpool Mutual Homes, hope for a warmer welcome than that offered to Liverpool FC ahead of their plans.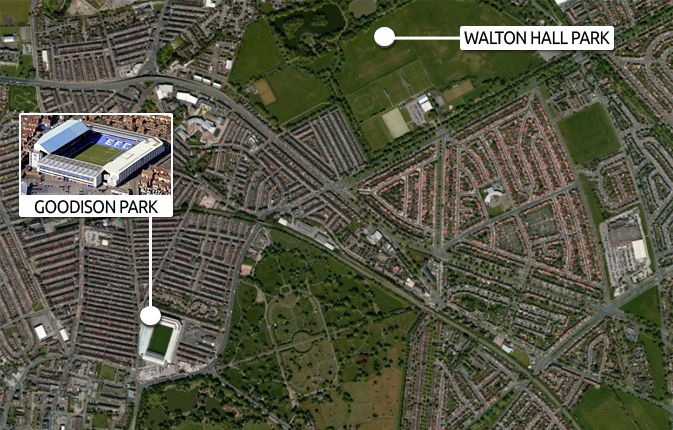 The Toffees assure no houses will need to be demolished for their scheme, as opposed to three rows of housing currently being bulldozed near Anfield. Still, the approach may be skeptical as The Blues intend to cut out a significant portion of the public park for their development.
Support of the local community and authorities will also hang on the final bid. So far Everton hasn't revealed any details of what is panned. The club still needs to find proper partners for their plan as financing must be private.
Selling Goodison Park and naming rights to the new stadium should boost the plan, but will not be enough. Commercial partners need to be included in the plan to provide sufficient funding.