Liverpool: Everton suggested future stadium's location
source: TheGuardian.com / StadiumDB.com; author: michał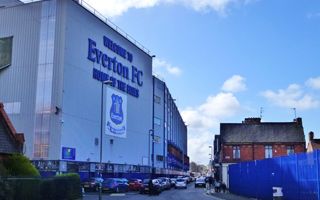 It's far from decided at this point, but there's one spot particularly interesting for Everton. And it's very close to Goodison, too.
During today's general meeting CEO Robert Elstone confirmed Everton are planning a new stadium for some 50,000 people. This is considered the only way to ensure future growth of the club and increase its potential value.
One site, believed to be Walton Hall Park, not far from Everton's historic home, has emerged as the preferred option and plans have advanced to the design stage, with the stadium part of a wider regeneration scheme.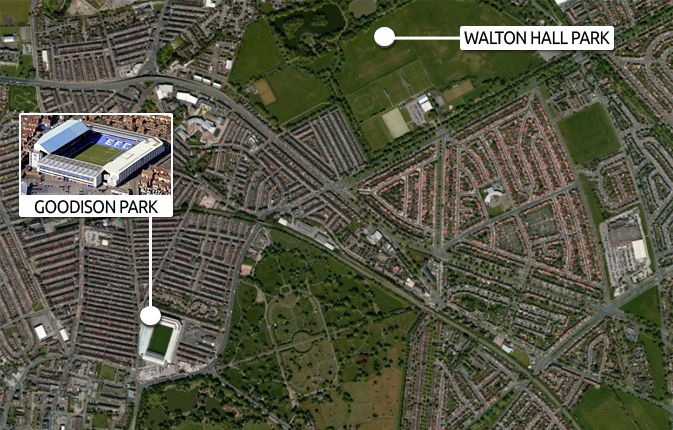 "We're not ruling out any of the sites that we've identified and that the council has presented to us but there is one site that's getting more attention," Elstone confirmed before the general meeting. "It has been getting more attention for a number of months, it's been worked on very carefully and diligently, not only by Everton but by the council, planners, architects, advisers, cost consultants, regeneration experts, solicitors and so on.
Elstone suggested his club would most likely follow the case of Manchester City, which moved to a new municipal stadium rather than completely finance it privately. However, this sounds highly improbable with mayor Joe Anderson emphasizing the city isn't interested in financing the stadium, more keen on regenerating the neighbourhood to assure Everton get decent conditions to grow as the relocate.
It's understood that further talks will take at least a few more months, but new stadium is a priority for Everton. At the same time, it doesn't mean a financial boost itself.
"If you've got a new stadium with 10,000 extra seats and you fill it every week it generates about £5m per year. When you've paid for extra security, maintenance, cleaning, lighting, heating, £5m per year might be the wages of one Premier League player or one and a half Premier League players. It comes back to the economic imperative of this which is if we build a new stadium we're not going to be signing three or four Champions League players on the back of that new stadium" said Eltone, reminding everyone that Liverpool isn't a market as strong and wealthy as London to increase revenues.