Liverpool: Anfield preview in just a week
source: LiverpoolFC.com / ThisIsAnfield.com; author: michał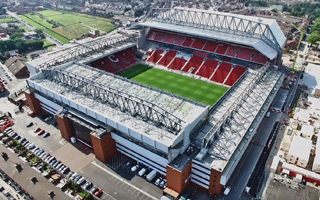 Before the first game is played, two test events will welcome 15,000 people inside new main stand of Anfield next Friday. Meanwhile the club reveals further details and is testing new floodlights.
The new main stand of Anfield is already equipped with all of its app. 18,700 seats. All of them will be filled on opening day (Sept 10, vs. Leicester), but some should welcome first spectators just a week from now. First test event is scheduled for Friday, Aug 26, and second one will take place three days later, on Aug 29.
On Friday Gary McAllister will take part in a training of the U18 team, while on Monday Robbie Fowler is to be joined by the U23 and women's teams. Of course these exhibition training sessions are only an addition to the main star of the events: the main stand. Some 15,000 tickets were released and only a limited number remains in sale as of now.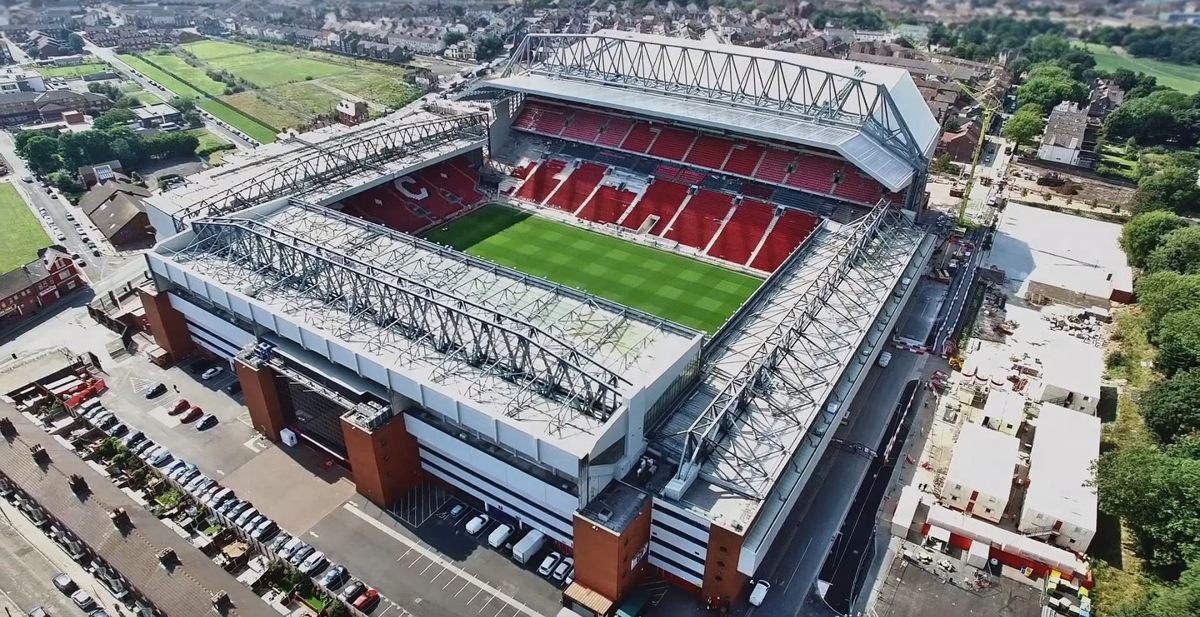 Both events will last for roughly 2 hours and their main task is to run final tests of crowd circulation and evacuation within the expanded main grandstand of Anfield. Supporters will be invited to taste new menu positions and wander around the new concourses. Running these 'live tests' is required before the stand is approved for regular league use, especially that in some respects it will remain a construction site until early 2017.
Floodlights in place
Already now Anfield has a brand new lighting system. And we don't only mean the 6,000 light fittings of the main stand, but the central floodlight system with 198 2kw lamps. It was first tested yesterday and should improve the matchday experience as well as TV broadcast quality.
New lamps will have reduced glare and flicker, providing much better slow-motion replays to fans at homes. HD broadcast quality is of course a given at this point. Interestingly, the lamps will have an alternative power supply that will see them turned on even if power is cut off throughout the stadium.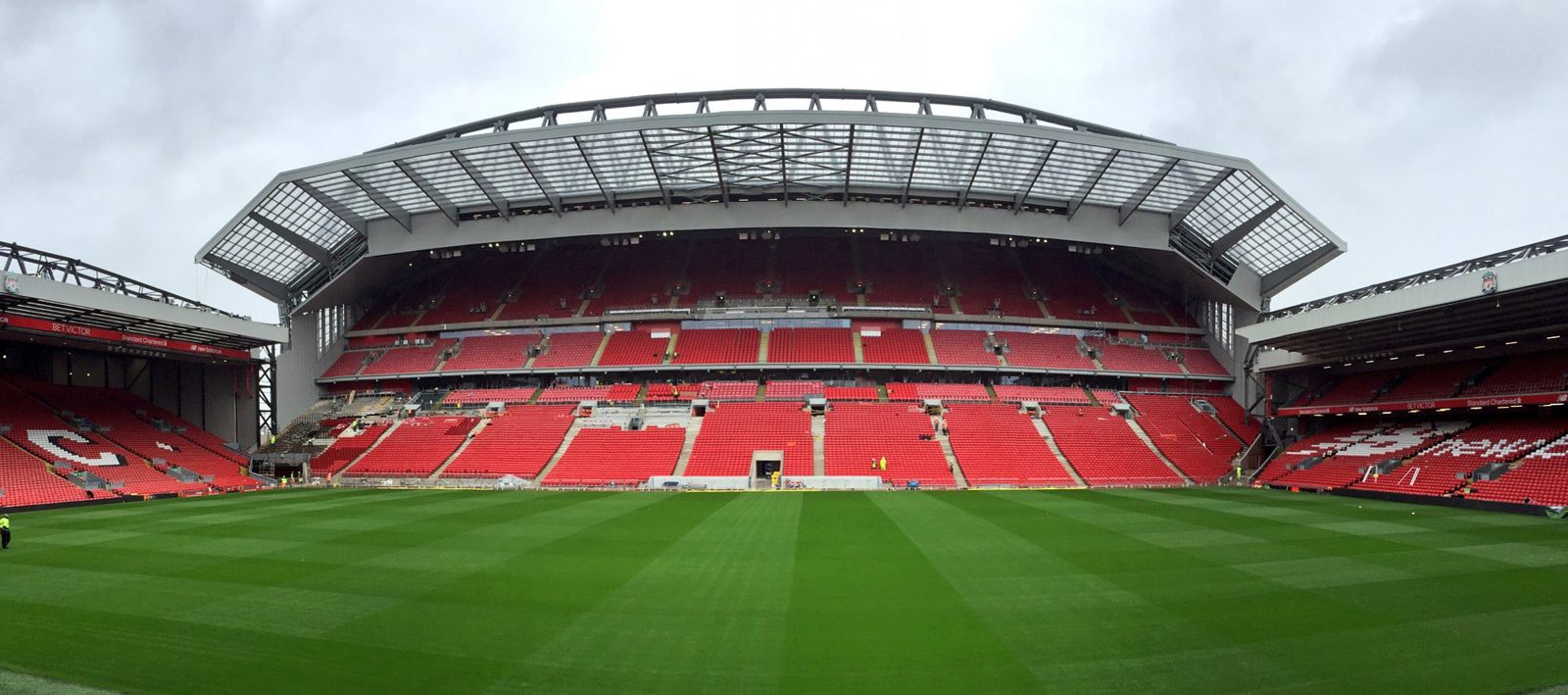 Details regarding public areas
We've already covered the trees imported from Germany. We also wrote about personalized pavement blocks available to fans at the main western plaza. Now it's also clear that the tree-decorated path will be named 96 Avenue, remembering those who died at Hillsborough. Also, the Hillsborough monument (removed for the duration of construction works) will be placed within the avenue instead of stadium façade.
Additional information includes names of seven legends who will be celebrated with special benches placed within the central plaza: Elisha Scott, Billy Liddell, Bill Shankly, Bob Paisley, Kenny Dalglish, John Barnes and Steven Gerrard. Bob Paisley, LFC's most successful manager, will also have a whole square dedicated to him in the south-west corner, where future club megastore will be built.
Almost record-breaking opening
Getting back to the opening game on September 10, official capacity will reach 54,176 and with a sell-out crowd certain this will be the largest game since May 1977 (vs. West Ham United). This won't change all-time records though, even if Liverpool run expansion of the northern Anfield Road end soon. With long-term capacity of 58,800 at best, the stadium will still fall short of almost 62,000 who watched the Wolverhampton game in 1952.