Liverpool: The Reds show industrial concourses
source: StadiumDB.com; author: michał
New main stand will offer two public concourses for all fans. Some claim these look rather cheap, but Liverpool made sure there's a lot to look forward to!
The roof is almost ready, outer cladding of brickwork and red glass is being mounted as we speak. The new west stand of Anfield will be ready for opening later this year, raising the ground's capacity to 54,000 for the 2016/17 Premier League season.
We've already been treated to aerials, exterior renderings and views from inside the stadium. But this weekend for the first time Liverpool FC presented the renditions of future concourses. There will be two vast promenades for supporters in general admission areas.
A lot of the public areas will reveal raw steel and tinware of the primary structure, which caused some supporters in social media to call the décor "cheap". While everyone is entitled to their opinion, it should be remembered that vast majority of stadia around the world have barely any interior design carried out for concourses.
Meanwhile in Liverpool there are some interesting features to look forward to. Steel will be mixing with wood, bricks and brass, cultivating the city's industrial and maritime traditions.
Signage is to be inspired by old matchday programs, keeping the vintage feel consistent. And this includes also the business clubs (last rendering), which will also have the same industrial aesthetics, despite being accessible only to those paying a couple or several thousand pounds.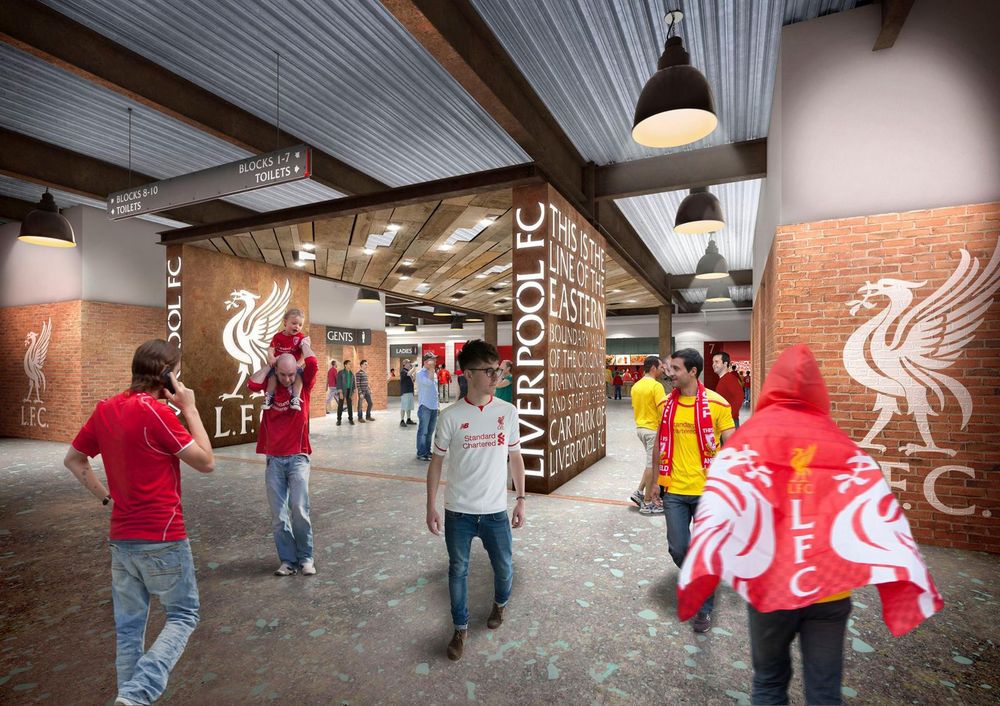 © Liverpool FC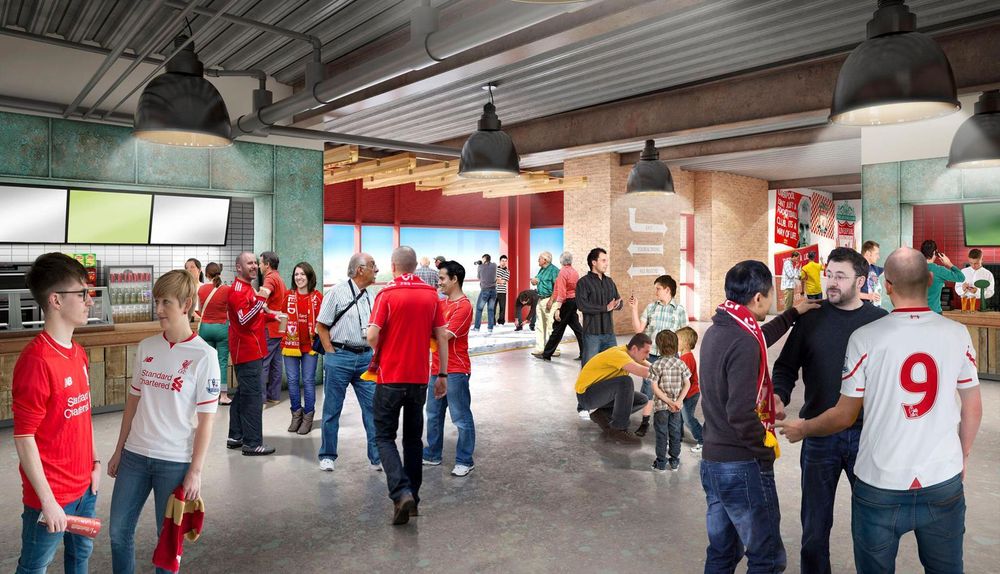 © Liverpool FC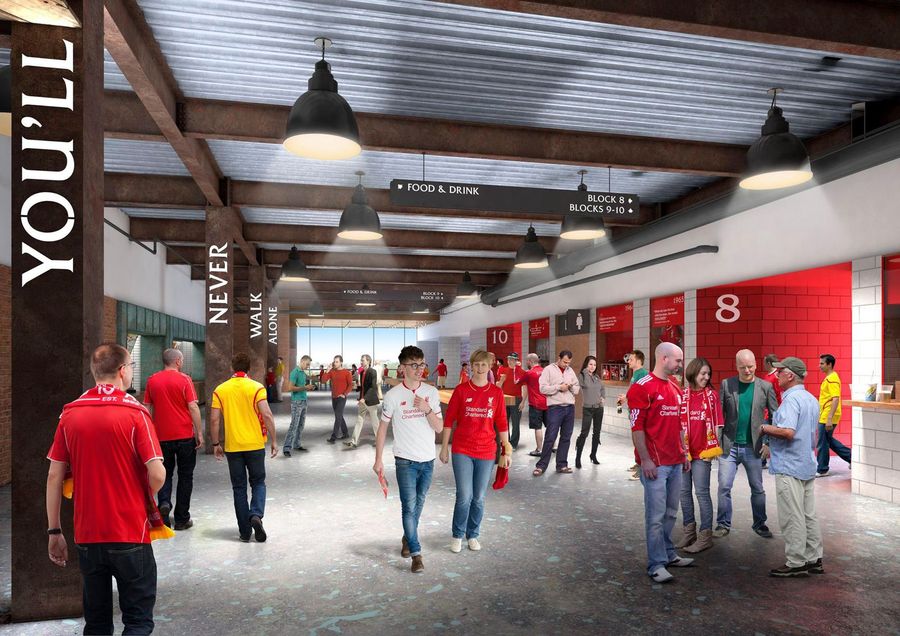 © Liverpool FC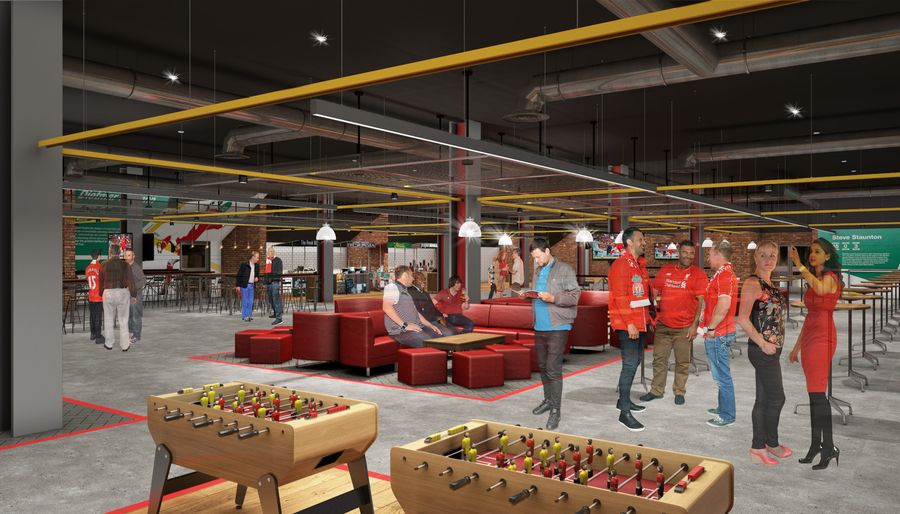 © Liverpool FC