Russia: Sochi stadium without a host until 2018/19
source: RIA / TASS / Sochi FC / StadiumDB.com; author: michał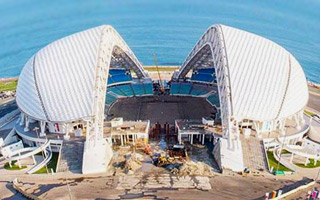 Not only was it outrageously expensive, not only is it delayed yet again. Now we also know that the new Sochi stadium will not have a tenant at least until 2018/19 Premier League season.
Mayor of Sochi Anatoly Pakhomov said late last week that the newly formed club FC Sochi will not become anchor tenants of Stadion Fisht until late 2018, after the FIFA World Cup ends.
While not important for the tournament, this means that the south's most expensive stadium will be left without professional football for over 1.5 year. This becomes a painful reminder of how little long-term legacy was considered before and during the stadium's construction.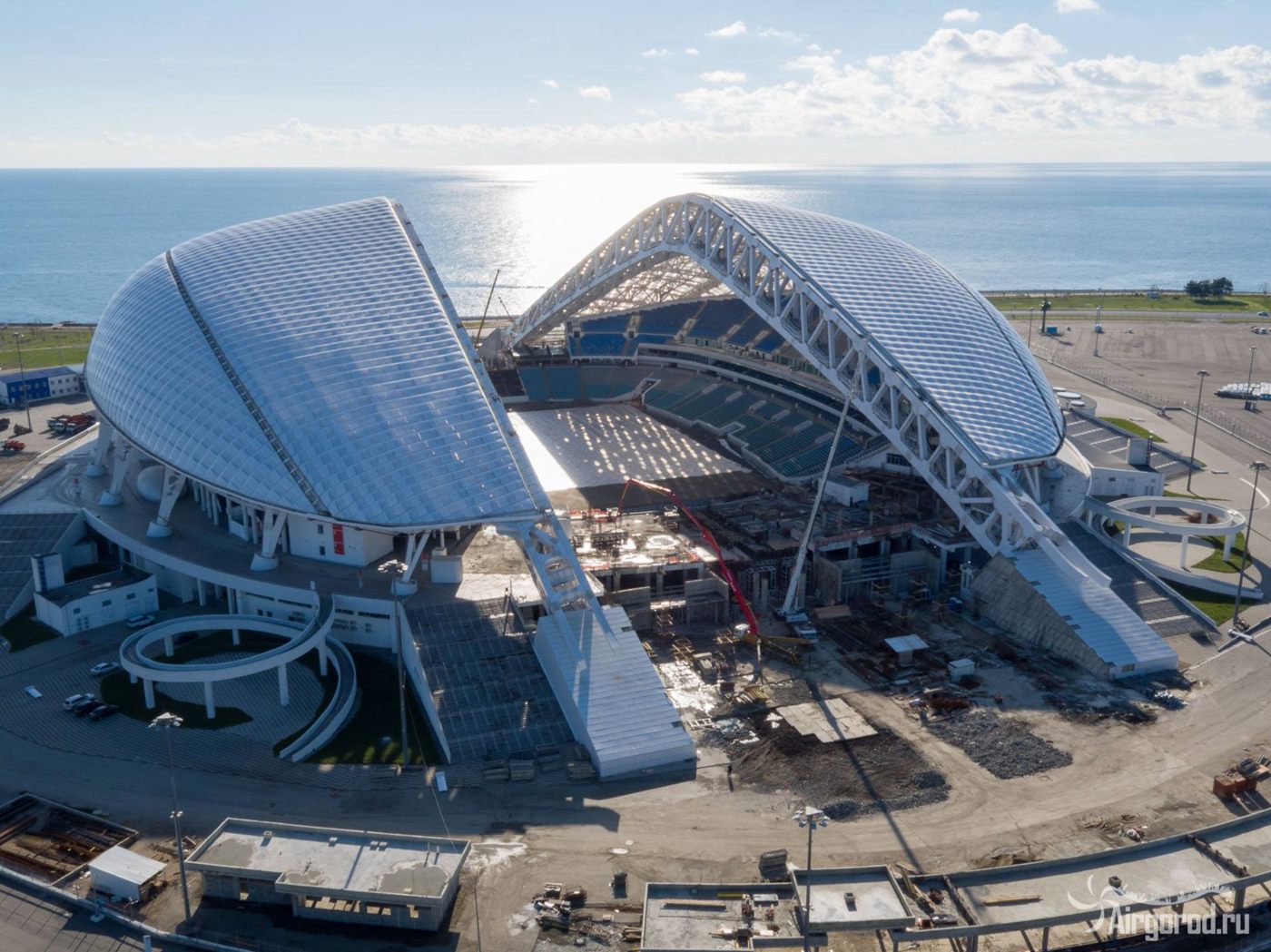 FC Sochi is currently in the 3rd league and has been painfully underperforming in two recent seasons, following its creation in 2013 specifically to fill the lavish new stadium. Mayor Pakhomov argues that the team is "gaining momentum", yet we were unable to find any information or photographic material that would show an actual crowd of people during FC Sochi game, with extremely scarce data available.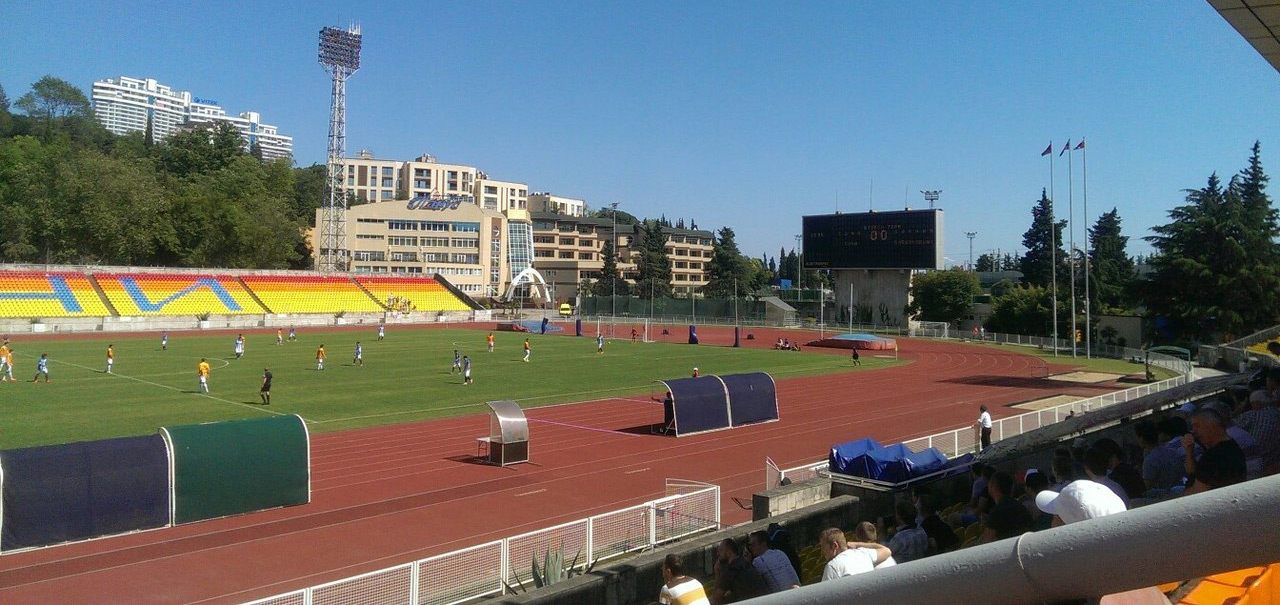 The only photos from the 2014/15 season were available (one of them above) and show appalling emptiness throughout the Sochi Central Stadium, able to hold 10,000. How this club is expected to draw fans to the distant Olympic Stadium is unclear.
The fear for proper legacy use of the lavish 40,000+ stadium is legitimate, especially when combined with hyper-inflated price the building was erected at. Between 2009 and 2013 its cost rose tenfold (!) and the $600+ million number does not include currently ongoing works.
Which, though it seems of secondary importance at this point, are well behind schedule. The building was due for opening in late June, but won't be ready for test-events for the 2017 Confed Cup by December of this year.