New design: The crystal of southern Siberia
source: StadiumDB.com; author: michał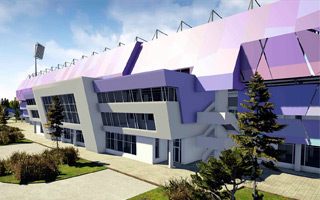 Their games are watched by less than 2,000 people on average, but it's freezing for much of the season here. Will the new Novosibirsk stadium change local football's fate?
Just like three years ago, the renowned and controversial Siberian mogul Eduard Taran is proposing a brand new stadium for FK Sibir, currently playing in Russia's second division. This time his plan is much, much less impressive. Instead of €100 million, the budget is expected to €11.2 million. And still, even with Taran's name being included in the unofficial name of the stadium, the billionaire is hoping for public support in delivering the project.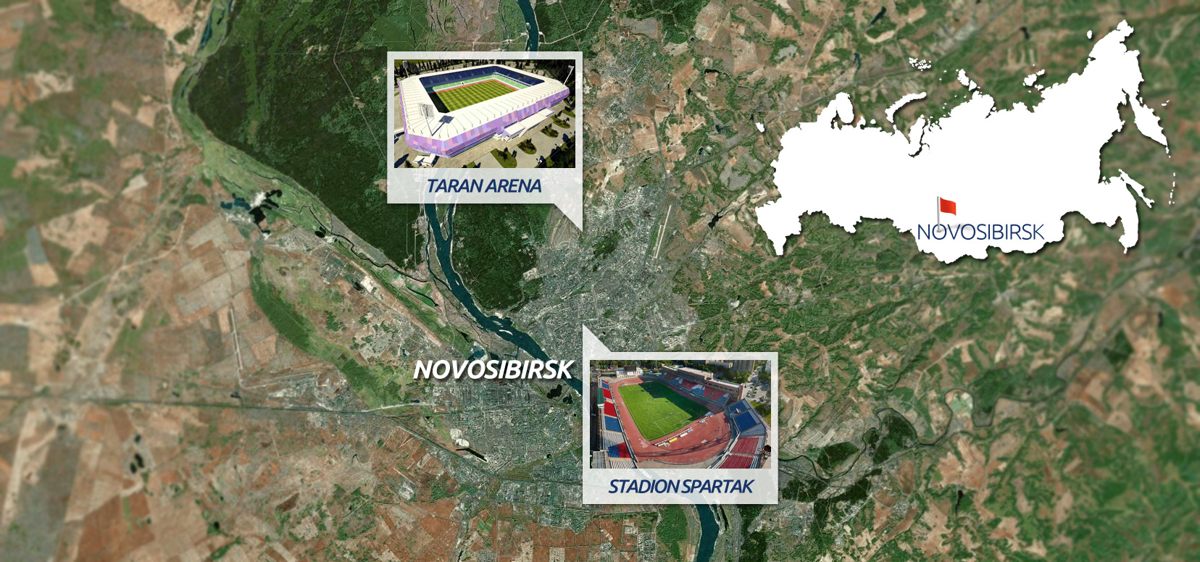 The new stadium in Novosibirsk would stand on 8 hectares in the north of the city, far from the centrally-located Stadion Spartak. The venue has been planned where the Red Prospect (city's central avenue) ends, which is also where the subway line may be extended to in the future.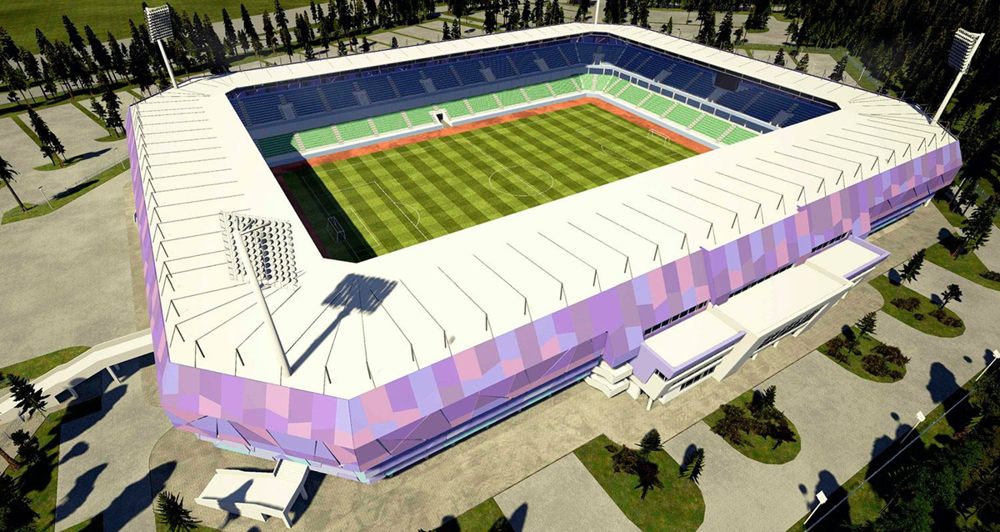 Planned as a UEFA Category 3 stadium (and 1A in Russian domestic ranking), the building could house over 15,000 people in comfortable conditions, on double-tiered stands. The concession stands and toilets would be heated, as would the large business zone in the west.
Covered in simple cladding aimed at imitating a crystal, the stadium would house all domestic and most European games by FK Sibir. It's part of a plan for the club to reach and retain Premier League level.
Currently Sibir are nowhere near Premier League in terms of both sporting achievements and attendances. But infrastructure plays a greater role here than in most of the Russian central leagues, because Novosibirsk has average temperatures of below 0° from October to May, coinciding with much of the football season. Thus no wonder that the 90-year-old Stadion Spartak, not even offering a roof, is hardly a magnet for football enthusiasts.