Rotterdam: New Feyenoord stadium by 2023?
source: StadiumDB.com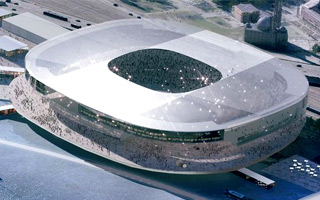 Location selected, capacity now clear. Next step may consider the kind of roof for the new Feyenoord stadium. If everything goes as planned, construction should begin in 2018.
It's been 1.5 month since we've learned about the location of future Feyenoord stadium. Instead of redeveloping De Kuip, the planned football venue will be built at Nieuwe Maas, just a few hundred meters north and partly on water.
Today we've learnt that the planned capacity should be around 63,000 seats, which is within the guidelines set out earlier. The seats will be spread across three tiers, though detailed layout and exact capacity will only be established once the technical documentation is in place.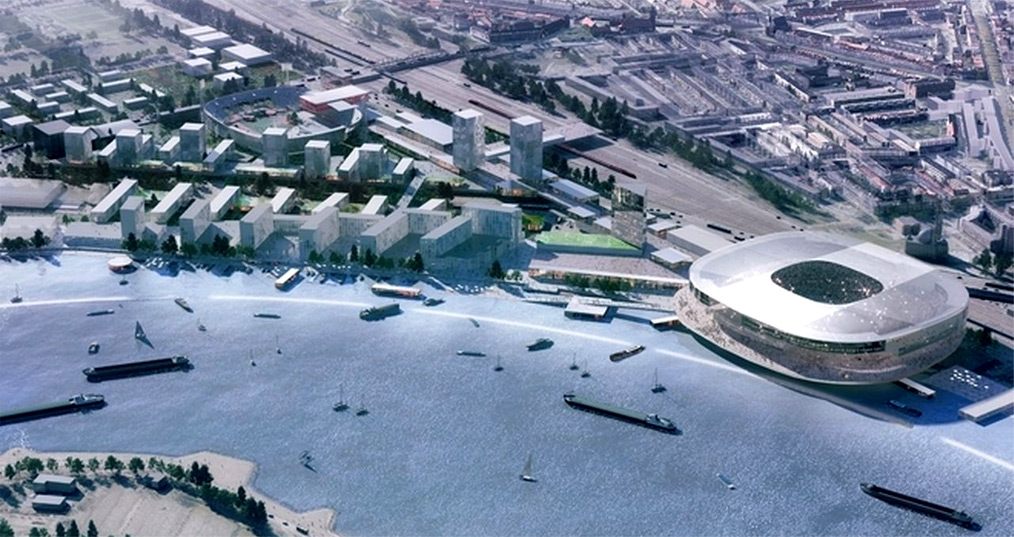 Meanwhile, another crucial choice is the kind of cover to be used. One option already ruled out is a retractable roof over the field. Three remaining ones have been described as a sunroof, acoustic roof and dome.
Regardless of the roof, costs associated with the stadium itself are very high. The building is expected to cost between €400m and 500 million ($445-555m), which is at least twice the price of previously planned De Kuip redevelopment, which was eventually dropped due to going from €200m to 220m.
Still, construction of the new stadium shouldn't be stopped by high price this time around. Following the project's planning phase construction is expected to begin in 2018, then last until the 2022/23 Eredivisie season.