Qatar 2022: Construction tender launched for Lusail Iconic Stadium
source: constructionweekonline.com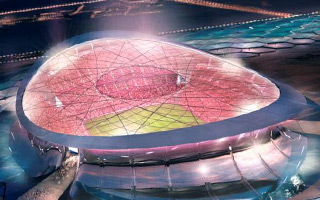 Bidders are welcome as long as they're able to build the 80,000-seater within $770 million. Construction should be launched by year end.
The Supreme Committee for Delivery and Legacy (SCDL) has launched its official tender for the 2022 World Cup's most important venue. Lusail Iconic Stadium, planned to be the largest in Qatar, will hold 80,000 people and host the FIFA tournament's final.
SCDL has requested that work begin this December, with a maximum bid price of QAR2.8 billion ($769m). Site has already been cleared and tested last year, fenced off with 5km of hoarding.
Ironically, we still don't know how the stadium could look. Early renderings from a few years back (enclosed) are outdated and the retractable cable roof has been scrapped. It's now been 14 months since Sir Norman Foster was appointed to deliver the stadium's design, but images are yet to be released.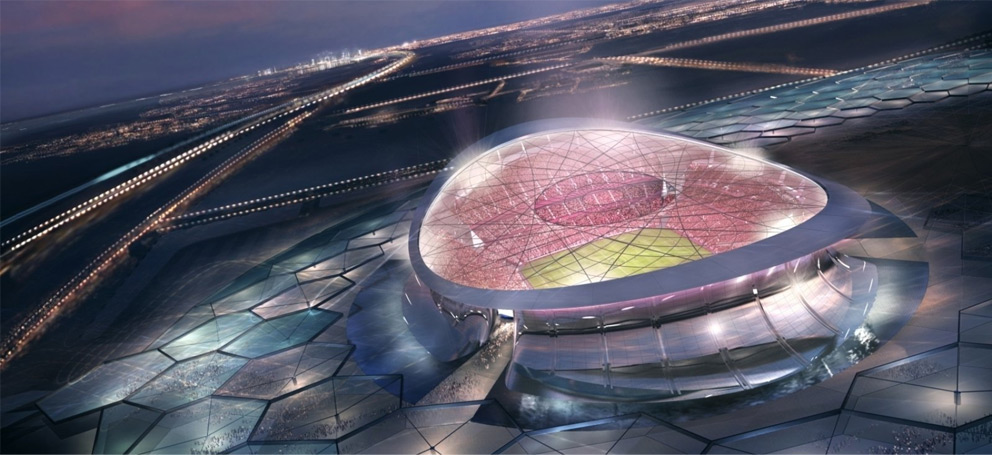 What is clear is that Qatari hosts are focused to make this stadium their biggest showcase. During the first design competition none of the world's best architects came up with a concept that would suit the demanding hosts.
Lusail is one of three stadiums that are yet to be revealed and go under construction. The two remaining ones are 40,000-seaters in Al Thumama (south Doha) and Ras Abu Aboud (east waterfront of Doha).