London: Can Tottenham break naming rights record?
source: DailyMail.co.uk / StadiumDB.com; author: michał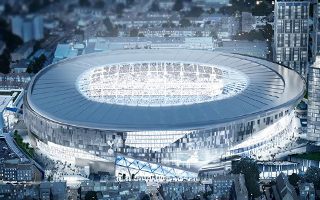 Several years back many were mocking their huge NAMING RIGHTS signage in stadium renderings. Now Tottenham reportedly aim at breaking all-time high for football naming rights.
Surely you remember the old renderings from 2008, when Tottenham Hotspur became the first club too seek a naming rights partner that actively. They placed immense NAMING RIGHTS signs on the stadium's roof to showcase the opportunity arising with their 56,000-capacity stadium.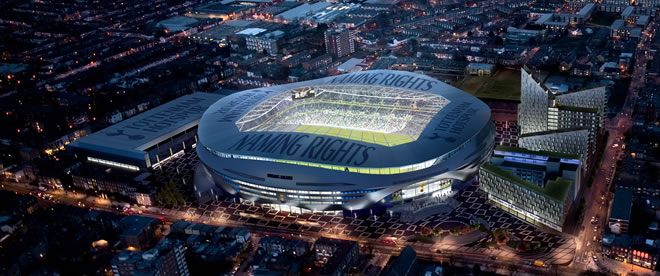 Since then the design has changed completely and no similar idea was repeated with the new concept's images. No sponsorship deal has been announced, but the project is still understood to be viable economically largely depending on a solid naming rights partner.
Now the Daily Mail suggests that Spurs chairman Daniel Levy is aiming higher than anyone else, pricing the stadium's name at £25 million ($36.5m) per year!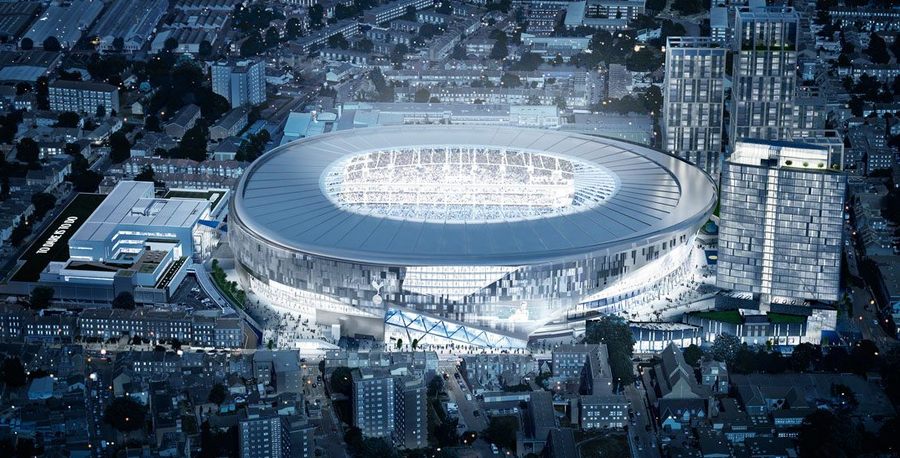 Levy reportedly put the same price on the club's new shirt deal and he got it. Tottenham already have a shirt deal in place with Nike for £25m a year, due to begin in mid-2017. But can the club hope for similar success with naming rights?
London is the world's best market for football, but it's also an extremely saturated one. Chelsea are also planning on building their stadium soon, West Ham's new Olympic Stadium is yet to seal a deal, while Wembley's partnership with EE will end in 4 years.
So far even in London reaching a deal of the size reported by Daily Mail has proved impossible. Wembley's deal is worth roughly £4.2 million per year (though not strictly naming rights), Arsenal's contract with Emirates can be estimated at under £5m per year and a similar estimate is put on potential deal between Mahindra and the Olympic Stadium. So is the reported dream of Tottenham one that might come to fruition?