New design: Sydney Olympic stadium not so Olympic
source: StadiumDB.com; author: michał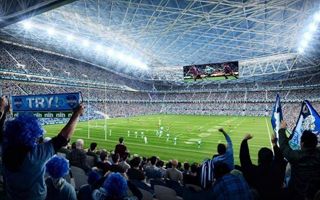 The future of Sydney's major stadiums is still unsettled as negotiations enter what seems to be the last phase. Here's the last minute design of ANZ Stadium, converted into a true rugby/football ground.
As we wrote in 2014 and 2015, public authorities of New South Wales have earmarked very significant budget for upgrades of Sydney's major stadiums. The idea includes operation of three major stadiums, each with a different capacity level. A sum of $1.6 billion is designated for this goal (though $200 million for smaller, peripheral stadia).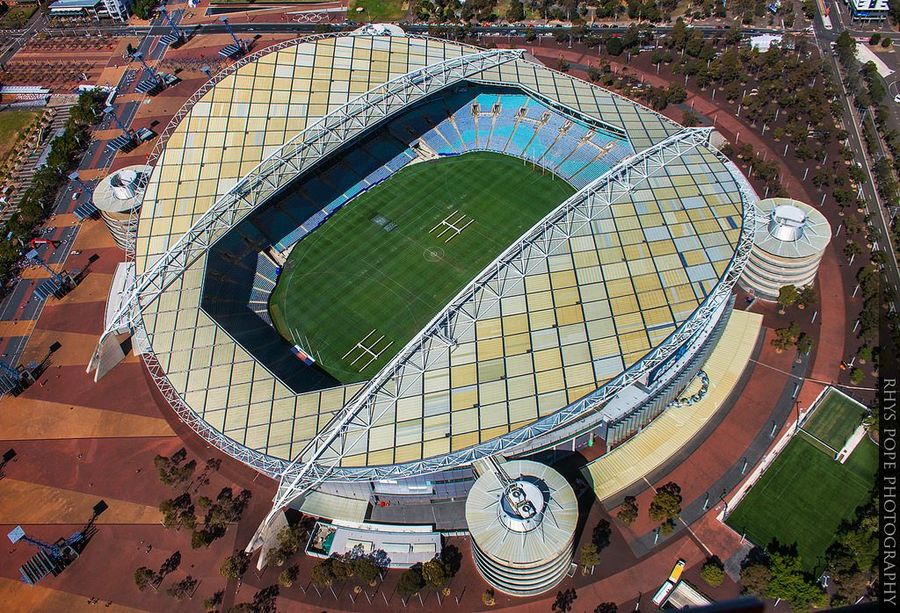 © Rhys Pope
The largest one would be the ANZ Stadium, but not reconfigured along the 2014 plan. It would see minor alterations compared to its current state, which means capacity of app. 80,000. Second largest would be a brand new Moore Park stadium, built in replacement of Allianz Stadium, awaiting potential demolition. This 55,000-seater would come at as much as $1.2 billion. Finally, the smallest one be the revamped Pirtek Stadium in Parramatta.
To make such plans viable, New South Wales need to sign long-term agreements with major sporting associations. Such agreement with the rugby federation NRL was due to be signed yesterday, but wasn't. The reason is: NRL is opting for a major shift in the plans.
This is where our latest design at StadiumDB comes in. The NRL, along with construction giant Laing O'Rourke and architectural firm BVN, proposes a complete revamp of ANZ Stadium instead of the new 55,000-seater.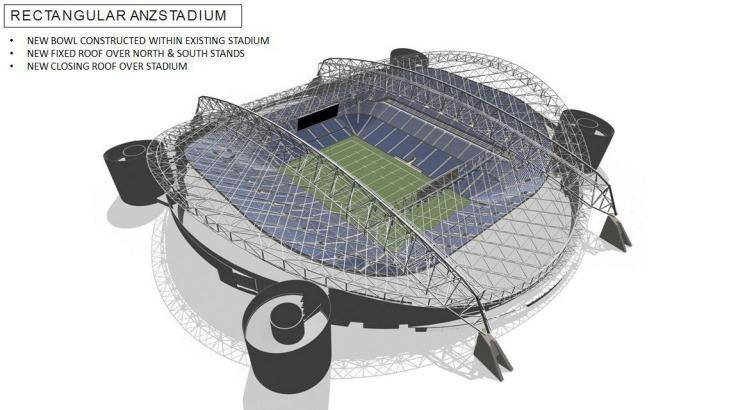 Sydney's largest sporting ground would retain its signature roof (although expanded and with retractable part added), but inside would be rebuilt from scratch. New, very steep and compact stands would only allow for rugby and soccer to be played, in front of 75,000 people.
The project's budget is estimated at $700 million. This would leave the majority of NSW's sport facilities budget for other projects, although the 55,000-seater would no longer be on the table. Instead, NRL, whose member clubs would provide 65 games per year, suggests a smaller, 40,000-seat venue.