Romania: Bucharest to have two 50,000+ stadiums!
source: StadiumDB.com; author: michał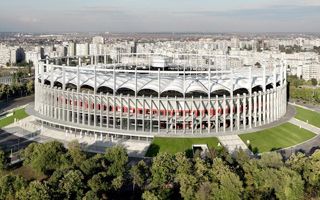 We knew there were impressive plans, but didn't expect them to be that big. Another stadium for 50,000 people will be built in Bucharest, this time at Steaua's current ground.
For the time being, Romanian capital has no stadium able to hold 50,000 people. Loss of the existing one was covered at StadiumDB.com on a couple occasions.
As you may know, the ultramodern Stadionul National has been closed since November for security reasons despite successfully holding over 100 games already. The stadium's roof doesn't comply fully with fire safety regulations, but finally this week there's a breakthrough. Incumbent mayor Răzvan Sava on Monday suggested there's finally agreement on reopening the stadium.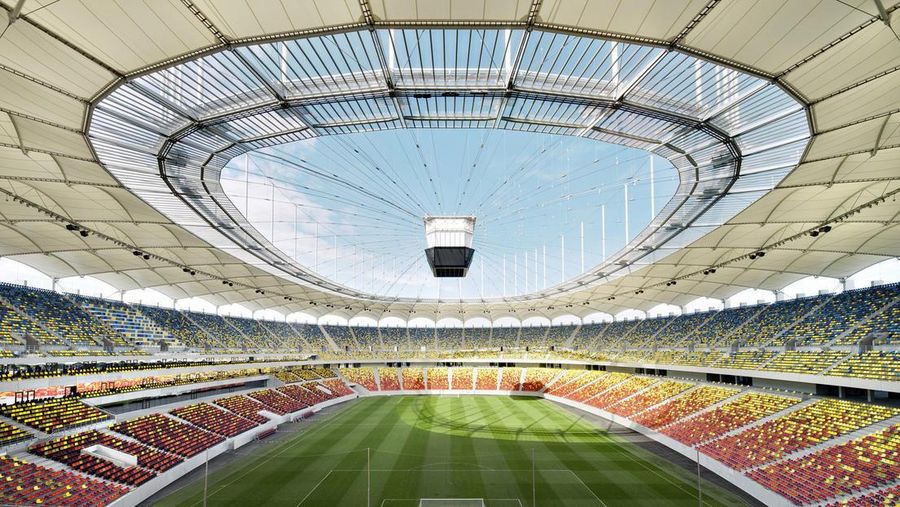 This great news won't be proven this weekend, because Dinamo Bucharest's application to hold their game against Pandurii at the country's largest stadium was denied. However, it seems that from April onwards the stadium will again be deemed safe and open to the public.
It's about time for a healthy consensus, because the very last game played there took place on October 25. Steaua Bucuresti was the host team and now the "Stars" of Bucharest are forced to play in a different city, Pitești.
Why not at their old home Ghencea? Firstly, because it's not theirs at all. The stadium, just like club crest, are owned by the Romanian ministry of defense, which is part of another major scandal that seems close to resolution. In recent interviews controversial millionaire owner of Steaua Gigi Becali announced he's close to reclaiming rights to both use the logo and stadium.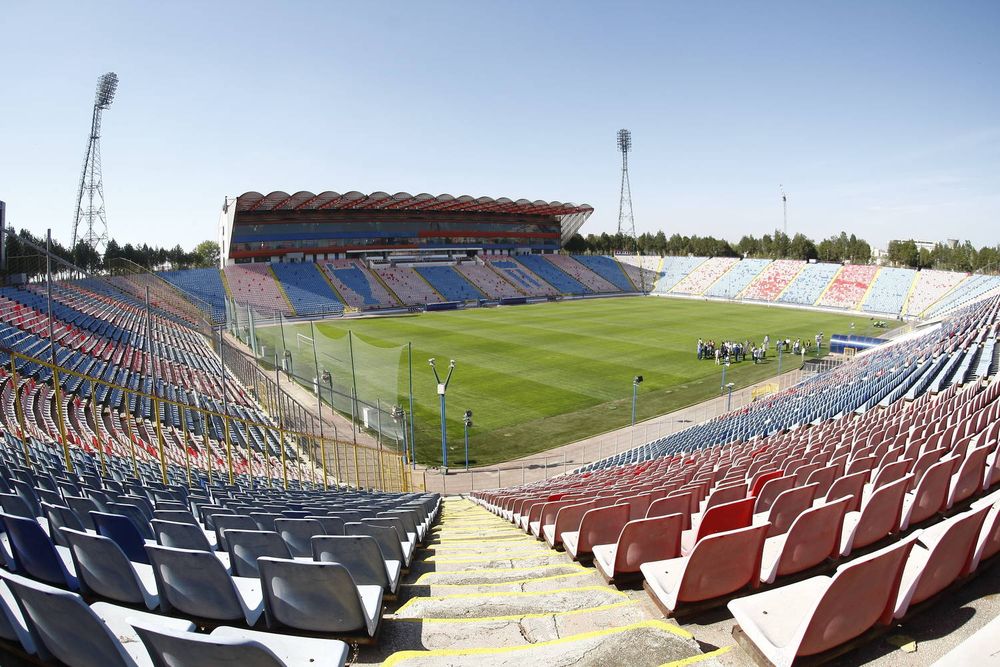 One thing many people didn't expect is the stadium's future. It's been clear for a while that the ministry of development would fund its reconstruction, but Becali claims the new stadium would reach capacity of 55,000-60,000!
This would make it Romania's largest stadium, but today DigiSport.ro announced Becali was slightly too optimistic about his team's future home. According to the website revampe Ghencea will indeed be huge, but should stop at 50,000 seats. That's still quite a lot for what will be used as a training venue during Euro 2020!