Bucharest: Three stadium projects confirmed
source: StadiumDB.com; author: michał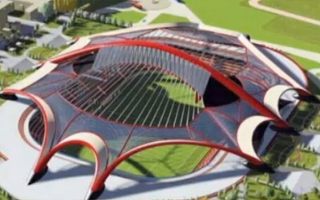 New sports minister confirmed that three major stadium of Bucharest will be reconstructed before Euro 2020. Impressive rendering? Don't believe it, reality won't be that amazing.
Almost exactly one year ago we wrote about how Euro 2020 may salvage the dilapidating stadiums of Bucharest. One year later we still have no solid information apart from the fact that the ministries of sports and developments have listed all three major stadiums in line for investment.
Rapid stadium for 18,000
Rapid Bucharest's Giulesti was the first one we found confirmation for, documents are supposedly already submitted and undergoing evaluation. The future will see it completely rebuilt as a football-specific stadium for 18,000 people.
Dinamo stadium for 30,000
Since last week the Ministry of Sports and Youth is led by Elisabeta Lupa, former president of Dinamo Bucuresti. This immediately resulted in Lupa's approval of the Dinamo stadium plan. 30,000 seats under a roof and football-only layout with no more running track are the plan in this case.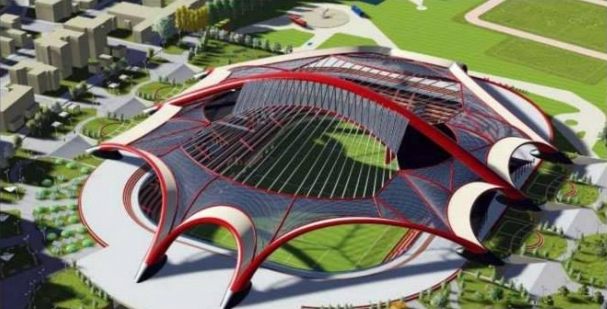 That scheme is illustrated by the spider-alike rendering below, but you shouldn't get used to this vision – it's not the one going to be delivered. That one is yet to be revealed.
Steaua's stadium for… who?
Third and possibly largest project awaiting investment is the home of Steaua. But the phrase "home of Steaua" is very sensitive currently. Romania's most famous club is in conflict with the Ministry of Defense, who own the stadium.
The team doesn't play home games there and may in fact relocate even permanently. This would make the €20-million investment a waste, though it's clear that Stadionul Ghancea is in dire need of improvements if further use is to be secured.
Overall the projects are expected to consume around €100 million, though that number may rise when detailed documentation of each stadium design is delivered. All of the works are to be delivered ahead of Euro 2020, allowing each stadium to become a training venue while Stadionul National will hold the official games.