Ranking: New stadiums change football in the Americas
source: Forbes.com.mx; author: michał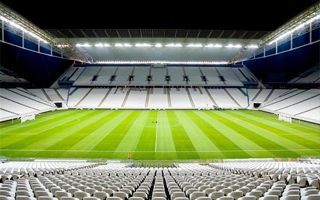 15 most valuable clubs of both Americas represent only 4 countries. But the ranking may have some surprises as new stadiums pull Mexican and US teams forward, leaving Argentinean giants behind.
Mexican edition of Forbes compiled an international ranking of most valuable clubs of the Americas. Their major assets (most importantly stadiums), sponsoring deals, transfers and other financial figures were taken into account to create what may be a surprising landscape of football.
What comes as no surprise is the domination of Brazilian clubs (6 out of 15). Nor can we be surprised that Corinthians remain the most valued club for the 3rd year running. But what might be somewhat refreshing is that Mexico has 4 clubs in the top 15.
Most notable is the rise of CF Monterrey. "Rayados" were ranked 30th last year only to arrive 7th this time. All this thanks to their $200-million new stadium, which by the way is part of our Stadium of the Year vote!
Last year's winner, Allianz Parque, is another prove of how new stadiums can change things round. Attendances of Palmeiras grew by roughly 50% since the building opened. This represents almost 10,000 people more per day and that's also how many fans Corinthians gained between 2013 and 2015 at their new stadium.
Of course new stadiums don't only mean benefits, as Brazilian clubs are noticing while they struggle to regain financial stability in their new homes. Still, only 4 stadiums in the top 15 were built before 2000 and despite large capacities they aren't proving as much of an asset as smaller, more modern venues. The entire list is available below: